Whether Scandinavian simplicity, timeless modernity, or romantic playfulness: Imagine if it were possible to change the effect of your living space from the ground up through minimal redesign. Furniture and home accessories give each home its character. Skillfully selected, an individual floor covering defines the optimal basis of variable furnishing styles. We have summarized the most popular interior trends right now.
1. The modern style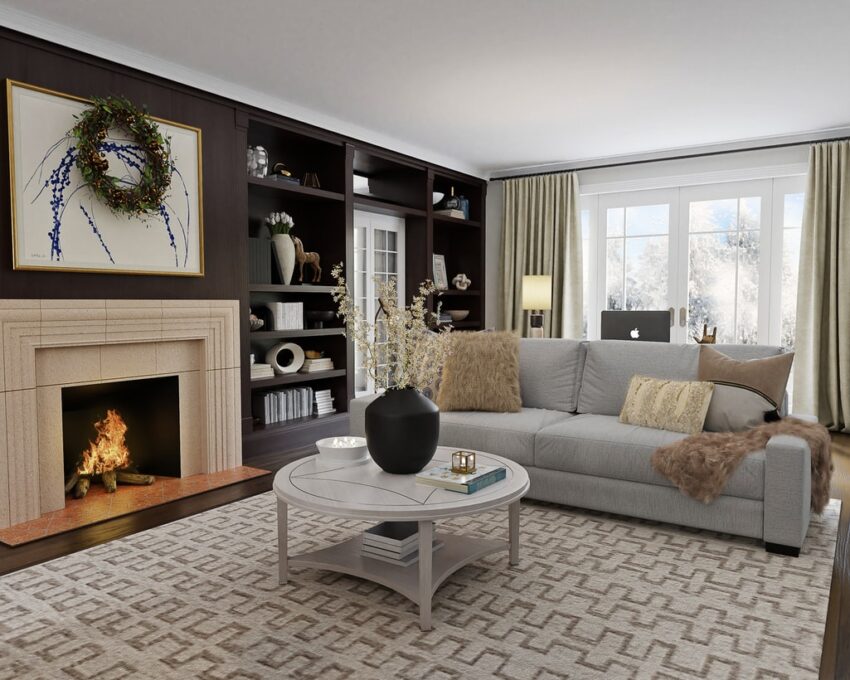 Do you want a room embellishment that promises timeless elegance and offers a calm counterpoint to the hustle and bustle of everyday life? This is where the modern style of living sets the standard. Based on the idea of minimalism, the baseline is: "less is more". The modern style divides into two categories: industrial-vintage, and a more modern classical style.
The modern classical style combines a representative, effective area for impressive floor design with selected designer pieces. Consciously use the floor as an additional design element: In line with modernity, often a high-gloss surface and a deceptively real stone look are chosen. Use exclusive flooring made of durable vinyl, concrete, or marble-effect tiles to emphasize the topicality of modern classical furnishing.
2. Scandinavian style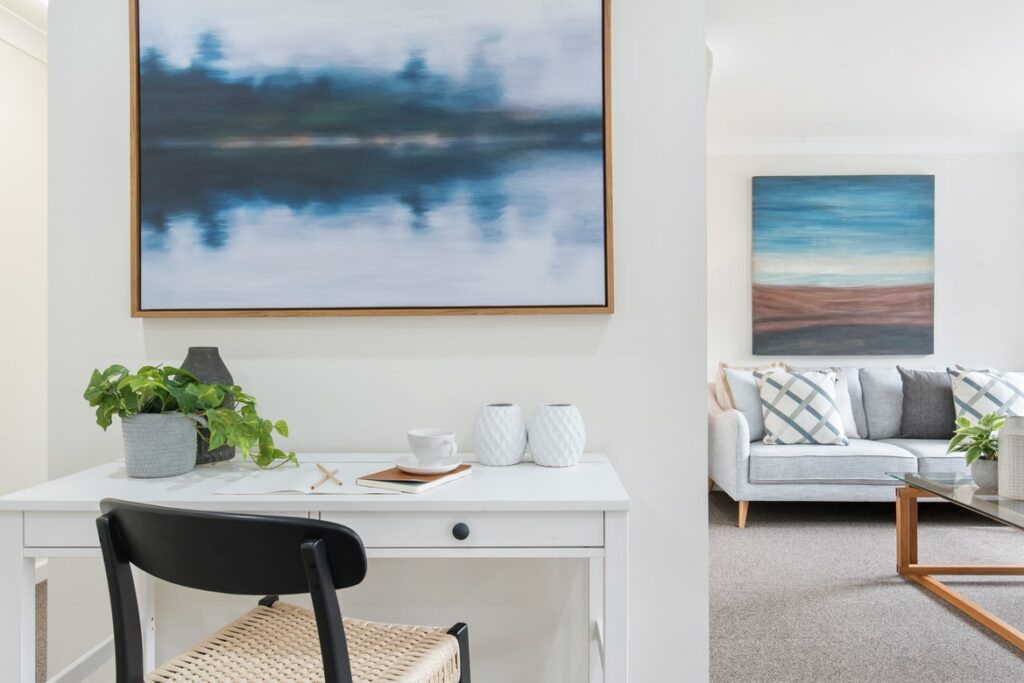 Minimalism characterizes the Nordic living trend as well. White furniture, light colors, and natural materials are the basic components of the Scandinavian interior style. Unadorned furniture is combined with geometric decorative pieces such as vases or lamps, preferably in delicate pastel shades.
The warm colors and materials make this style of interior cozy, and perfect for the cold season. The Scandinavian style is spotless. Although, it can be combined with vintage elements or modern country-style elements to give it a romantic and imperfect touch.
3. Vintage and Shabby Chic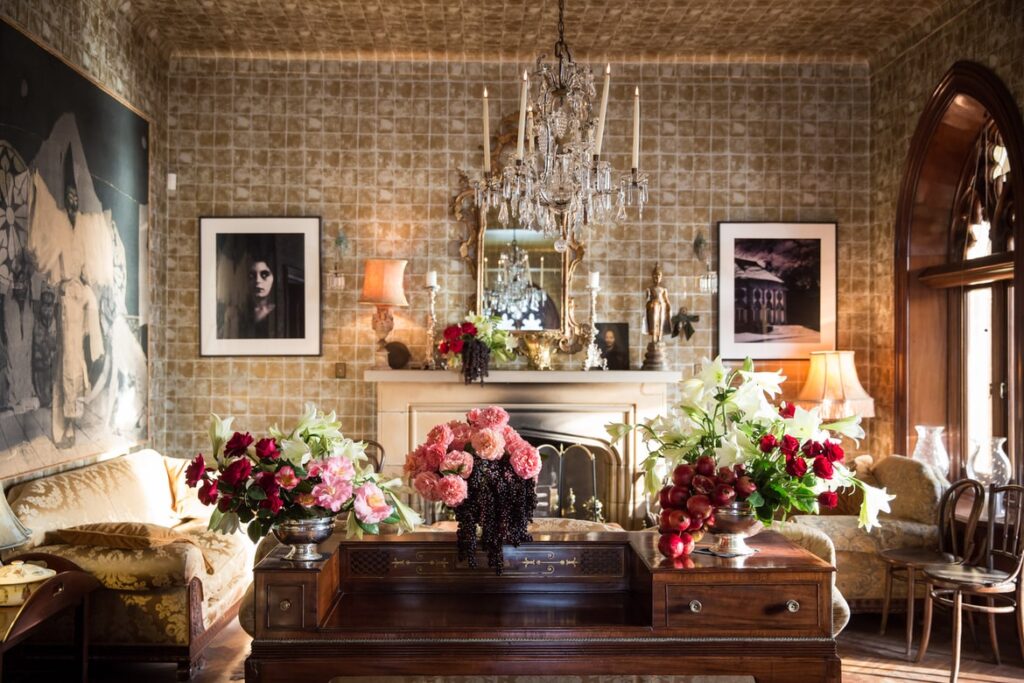 Far from the elegance of the modern style and the clarity of the Scandinavian interior style, you can find the vintage style. Whether it's scratches and nicks in the wood, peeling paint, or old leather – anything but perfect is the slogan. But shabby doesn't mean worthless, quite the opposite: vintage furniture pieces are often valuable rarities or collector's items.
Typical for the vintage style are unique pieces from the 30s to 70s with traces of use. However, these are not considered a flaw – rather, they give the furniture its very own history. Unlike purist interior styles, a wild mix of original furniture pieces is desired here. Everything is allowed, as long as it results in a coherent whole.
4. The country style
Transform your living landscape into a cozy nest with a country house atmosphere. While the big city is noisy outside, the trend inside the house is towards rural closeness to nature and serene coziness. With flooring based on genuine materials such as cork, wood, and stone, you will easily succeed in laying the foundation of this romantic style of living. In the appearance of light nuances and earthy tones, characteristic country house floorboards emphasize the cozy ambiance of your rustic farmhouse.
5. Industrial Loft style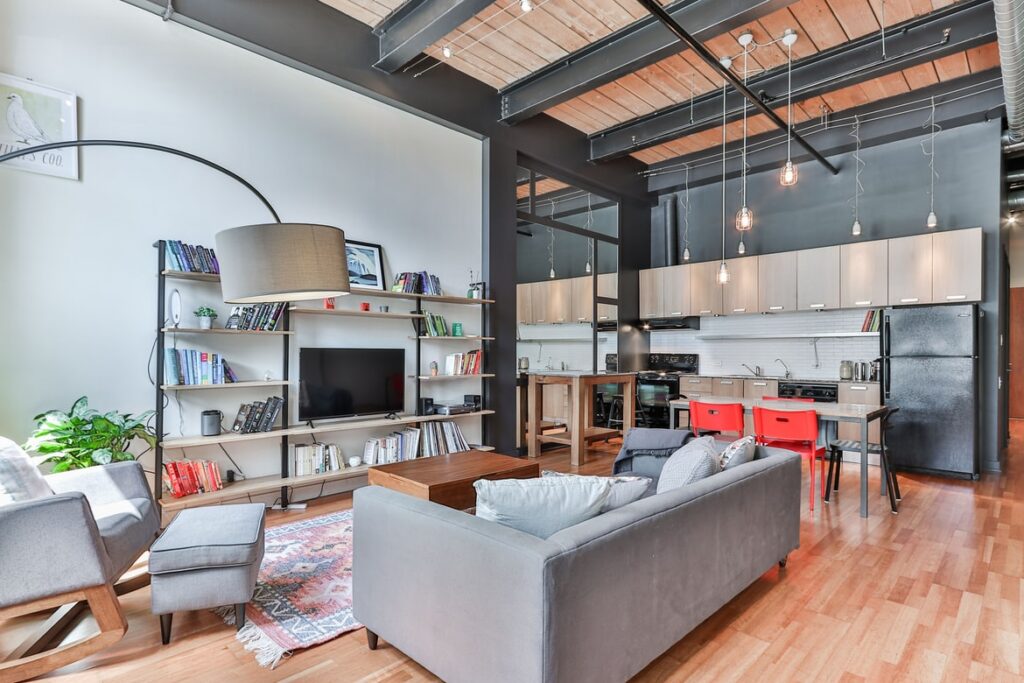 The modern loft-style goes particularly well with open-plan living spaces and large window fronts. With straight-lined furniture made of materials such as steel, concrete, and wood, the home takes on the industrial character of a big-city loft. Decoration plays a secondary role in the clean loft style. You can also get many high quality rugs – magnolia home by Joanna Gaines.
Instead of playful picture frames and eye-catching textiles, you'll find visible pipes and smooth walls made of concrete. The combination of cool raw materials and earthy tones creates an exclusive living atmosphere.