Thinking of spicing up your home a bit and refreshing its energy? Besides new furniture and beautiful details, you can always add a city wallpaper that will make your home look modern and transform it completely.
There are so many different designs to choose from, so anyone can find the perfect wallpaper that best fits their interior and final idea. And if you need help choosing a wallpaper city for your home, you can read more about our suggestions below.
1. Monochrome Charcoal New York City Wallpaper Mural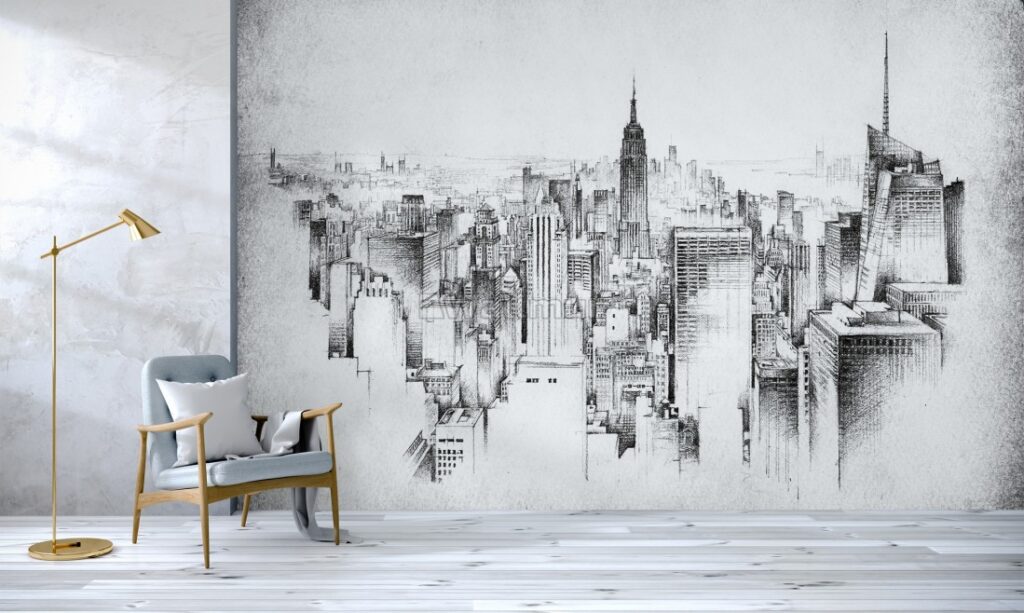 Are you obsessed with New York and its countless buildings? Here is one city wallpaper that you will love! Empire state building and its surroundings that look like someone spontaneously painted them on the wall without much trouble: that's what you'll get from this wallpaper mural.
A flock of birds flies over the city: who knows where they are going. In case you really like the modern vibes of this beautiful city and you think that wallpaper city would help you feel more motivated, more enthusiastic about life and be more productive in your home, then we definitely advise you to choose this one! You can never go wrong with NYC, and if you like this style then it's a winning combination.
2. Abstract Blue Monochrome City Landscape Wallpaper Mural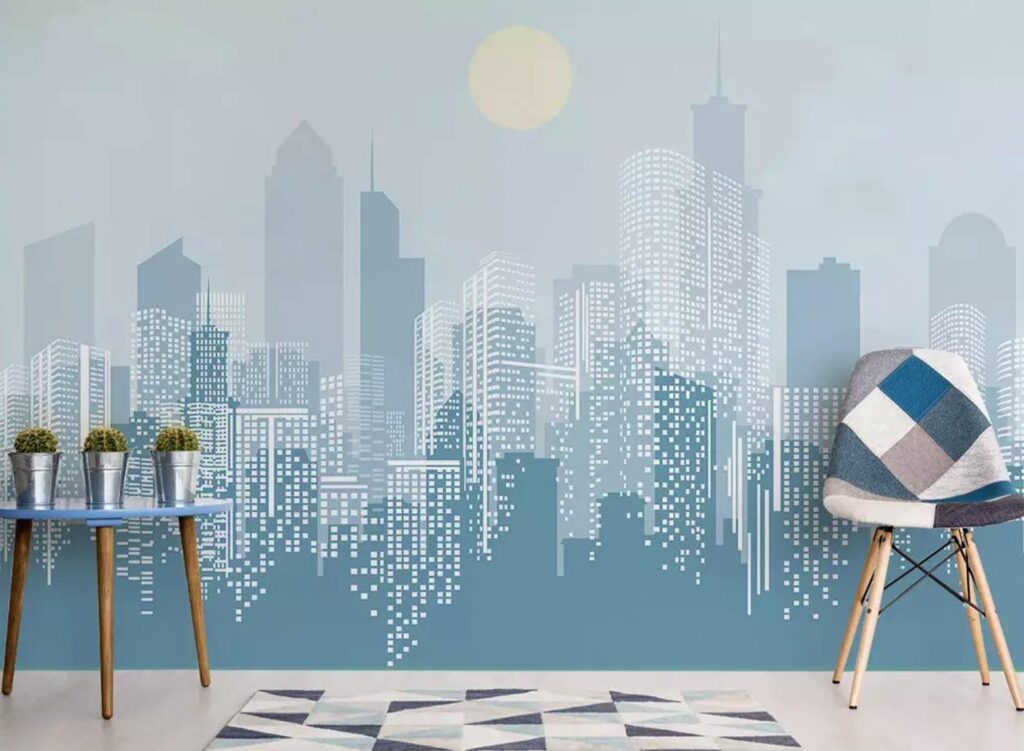 In case you do not like modern style but prefer abstract shapes and simple colors, this city wallpaper can be a great choice. It contains only the outlines of buildings in blue, which are slightly lost on a white background.
This design will completely transform your room, and it will not require sharp edges and bright colors that are not in your style. You can place this city wallpaper for walls in your living room to refresh its energy, but also in the bedroom because it seems quite soothing and will provide you with hours of peace and happiness
3. Monochrome Charcoal City Landscape and Red Bus Wallpaper Mural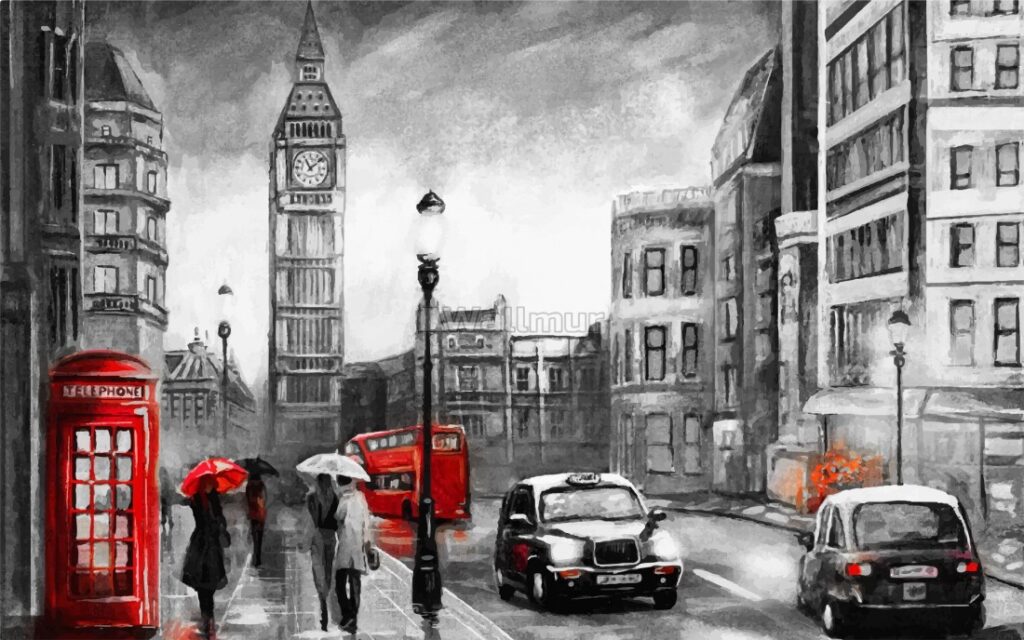 Here is a great city wallpaper for everyone who loves London and wants to have some part of the city in their home. Gray background with Big Ben, surrounding buildings, a car, and lamps will leave a rainy, cozy feeling in your home. You will surely relax every time you look in this wallpaper city.
On the other hand, this mural also offers a pop of color, which provides a bit of cheerful tones. The famous London telephone booth and the bus are painted red and leave a strong impression on anyone who sees the wallpaper. Your family and friends will surely be delighted with this stylish addition to your home and the overall atmosphere it provides.
Conclusion:
If you want to bring some novelty into your home, and you are not ready to put in a lot of effort and money into it, we suggest that you consider adding city wallpaper to one of the rooms. You can choose different designs, depending on which city you like the most and which style you prefer.
Wallpaper cities like New York and London are available, but there are also murals with abstract lines and simple colors that will bring a little freshness to your home without looking too dramatic. Check out the different options and choose the one that best suits your style and interior of the home.