Nothing beats enjoying your golden years in the company of your nearest and dearest, especially your grandchildren. But these little bundles of joy are usually very energetic and hard to keep up with, so you may be wondering how to spend time together in a way that suits the both of you.
Seniors need to stay active just as much as their grandkids because physical activity is beneficial at any age. While you most likely won't be hitting the jungle gym with them, there are plenty of ways to have fun together while honoring your different energy levels.
Read on for top tips from the fun team at Uptown Jungle in Murrieta to learn how to couple physical activity and bonding with your grandchildren.
Teach them the basics of a sport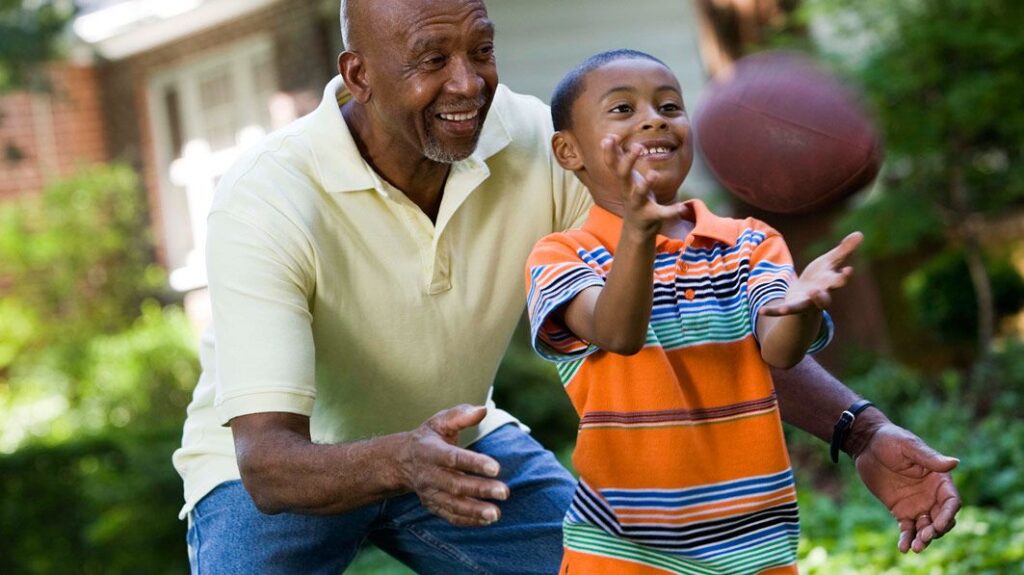 Were you your high school's star soccer player back in the day? Or maybe you've been a great swimmer your whole life? You can teach your grandkids the basic rules of your favorite sport. Even though you probably won't be running around the field with them the way you once used to, you can let them in on more than a few tricks.
Your vast experience and love for the sport will certainly rub off on them. If you can tell they have potential and they're interested, the next step could be to sign them up for practices so they can learn more. Even if you've never particularly excelled at any sport, many grandparents teach kids common skills like riding a bike, ice skating, or rollerblading.
Opt for low-intensity activities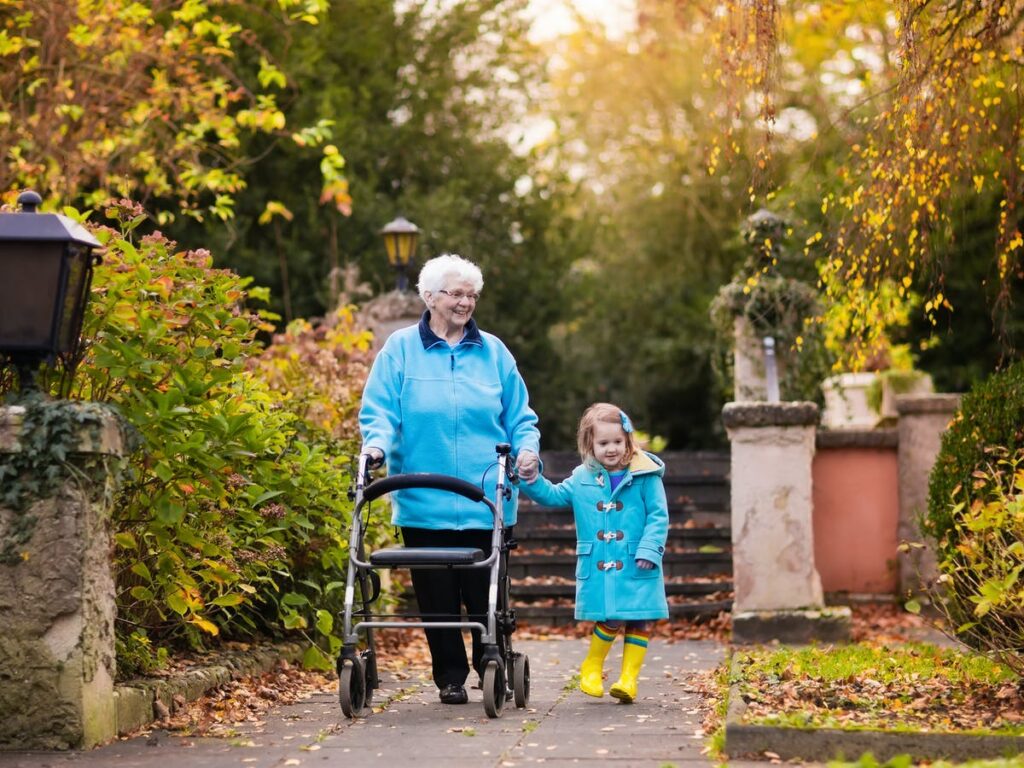 First things first, make sure you know what activities are safe for you, especially if you struggle with certain health conditions. You shouldn't overstep your physical limits but the activity should also be entertaining enough for a fun-loving kid. So, how do you go about it?
Depending on your fitness levels, you could do a wide range of activities together. Walking is typically recommended to most people, regardless of age, so the chances are you could at least take strolls around the neighborhood with your grandchild. This may not seem like much, but it can do wonders for you. It can also be super fun for the kid if you spice it up a little.
For example, you can make a walk special by teaching them how to read a map along the way or collecting cool-looking leaves, twigs, and rocks you find. Another option is to go on an easy hike and enjoy the great outdoors together.
Share your favorite childhood games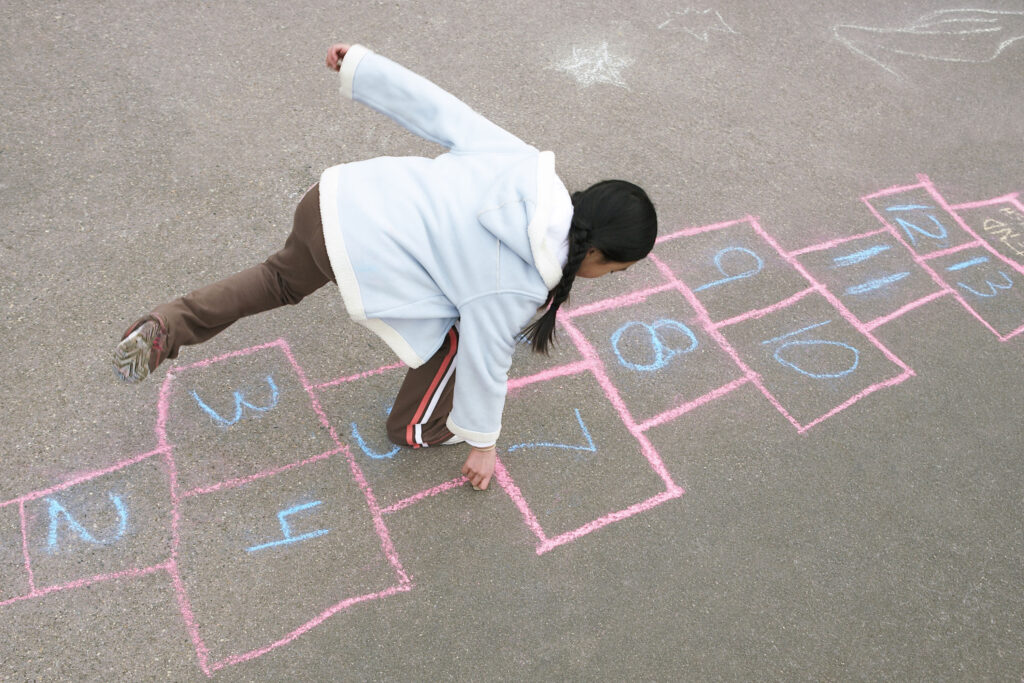 Many of your childhood favorites are still popular, but more and more children forgo these timeless classics in favor of digital fun. For example, games like hopscotch, hide-and-seek, dodgeball, and others may be completely foreign to them. But if they're taught the right way, they can grow to love them as much as you did when you were their age. Deep down, kids today are not much different from kids 50 years ago, and they're stimulated by much the same things.
Take them to a playground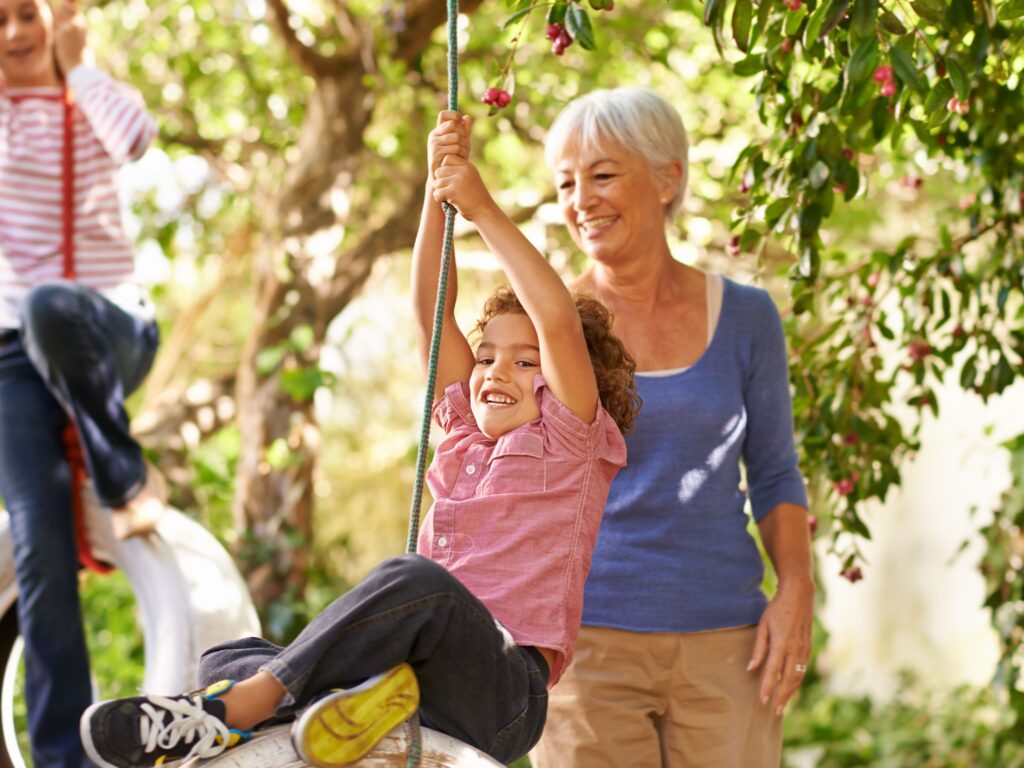 There are well-equipped playgrounds in most neighborhoods and it's likely your grandchildren already have their favorite one. You'll love watching them as they play in the sand or explore the jungle gym. And they'll have a hoot and a half while you push them on the swing. Even when the weather's bad, you can visit an indoor trampoline park or a similar venue. You'll move around as you follow them through the courses and they'll have a ton of fun interacting with the play equipment and their playmates.