Pet food companies weren't that profitable until a few years ago when the trend of pet humanization spread across the world. Although animals were used for hunting and land work, they are now considered part of one's family, meaning that pet parents do their best to provide the most nutritious food and medical services. People want their furry friends to live as long as possible, for which the pet food industry has expanded considerably concerning product variety and ingredients. 
Many people are cautiously looking for the ingredients added to their pets' foods and ensuring enough protein, fat, fiber and water to maintain them in excellent health. Considering this trend, pet food is not only made of meat but contains multiple other fruits and vegetables, full of nutrients and vitamins, to contribute to animals' long life. 
This makes pet food businesses highly profitable. Here's how to start your own company and make it thrive amongst the competition. 
Know the legal framework for starting a food business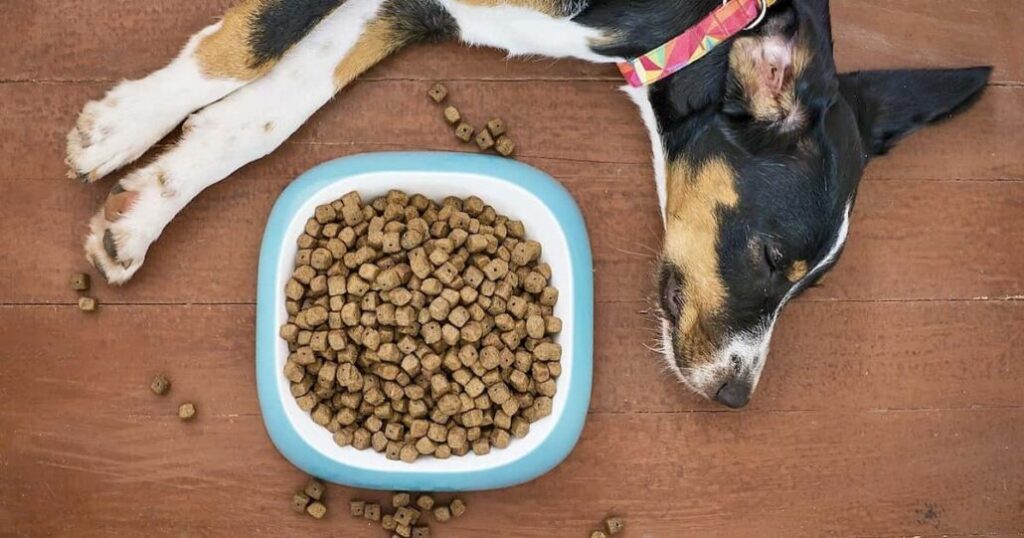 Although incredibly rewarding, starting a business in the animal feed industry can be challenging. That's because you need to provide multiple accreditations and documents to prove your products are safe for consumption and distribution. You need to submit registration and licensing to the appropriate institution, comply with all safety regulations within the organization and ensure all labels and marketing requirements are on point. Experts will analyze everything from the facility location to what you include in the products, and only after that you'll be able to start commercializing your products.
Prioritize health and choose the proper ingredients
Legal concerns are important, but pet health matters most, so you must collaborate with other local businesses that provide healthy and reliable ingredients and products. At the same time, pet owners demand only organic ingredients, so clients will always seek better options even if you choose less qualitative elements. This is why you need to find your target audience. Usually, pet food processing considers the following clients:
Health-conscious owners are looking for their pets' foods to contain plenty of nutrients and vitamins;

Young pet owners prefer online shopping and spend their time on social media, so targeting them means prioritizing promoted ads;

Thrifty customers are especially looking for the best deals and always get coupons or discounts;

Customers who pamper their pets are usually on the high-end side and are always willing to pay more for specialty food or designer clothes;
Choose the right type of ingredients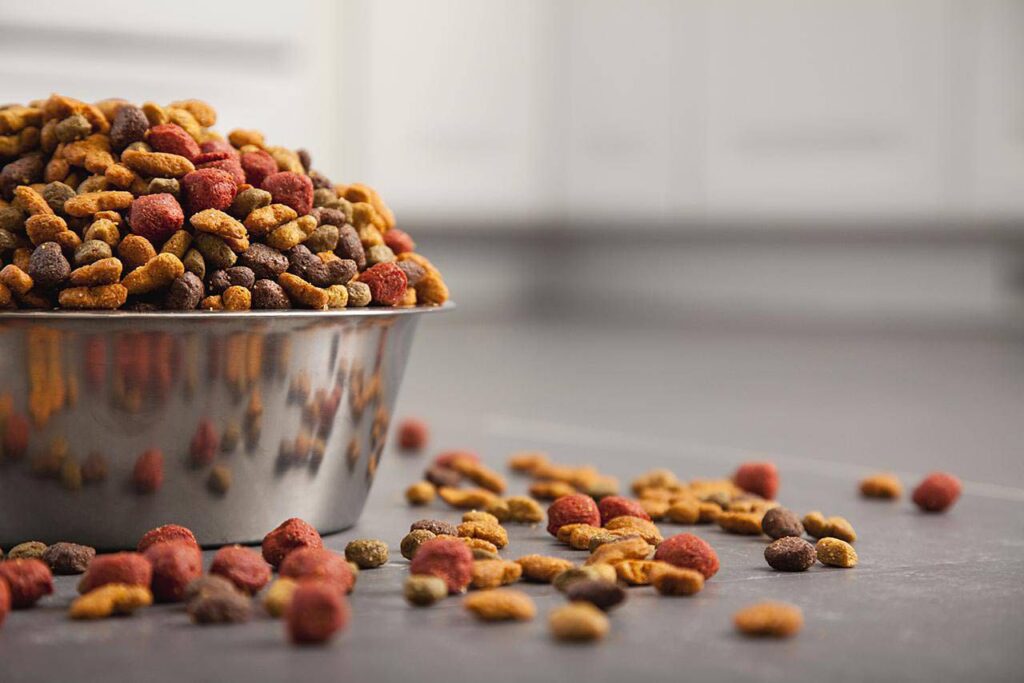 Depending on the targeted audience and the type of animal you look to provide food for, there are some ingredients you should always include in the final products. For example, for dogs, consider the following:
Carbohydrates and fiber, such as carrots (Vitamin A), broccoli (Vitamin K), blueberries (Vitamin C), peas (manganese) and lentils (potassium, zinc);

Healthy fats that increase the likeliness of diseases occurrence, such as sunflower oil, flaxseed oil, fish oil and coconut oil;

Herbs and spices have plenty of health benefits―parsley is anti-inflammatory, ginger improves cognitive functions, and cinnamon helps combat heart disease;
You must know about dogs' most common health problems and try addressing them through proper alimentations. These include ear infections, parasites, skin allergies, diarrhea and obesity.
When it comes to cat food, you should also know about the benefits of:
Protein sources, such as chicken, turkey, and salmon, but also organs like chicken liver and heart;

Specific carbohydrates, like green peas, sweet potatoes and potato starch;

Healthy fat sources, from chicken fat to sunflower oil;

Vitamin C and Vitamin E are the most important, along with other minerals;

Taurine is an essential element in daily cat meals; taurine deficiency can lead to heart disease and retinal degeneration;
Some common health problems in cats include lower urinary tract diseases, tapeworms, diarrhea and eye problems such as cataracts.
Steps to follow in starting a pet food company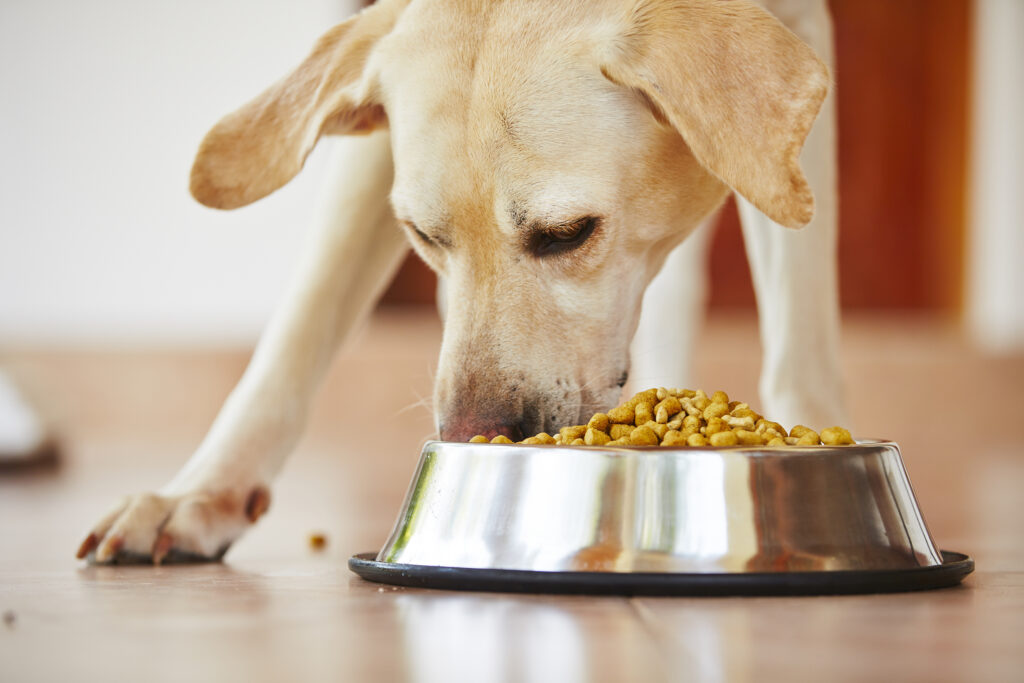 The first step of planning might take the most time, as you must come up with a name, an estimated expected costs, a target market and charging expectations. You should also consider the competition and devise an attack plan to become a preferred brand among local businesses. 
Of course, after forming a legal entity and handling all papers and documents, you must register for taxes, another sector where you must research thoroughly to prepare for upcoming expenses. 
You must set up a separate bank account to simplify accounting and tax filing.
After all these steps, you must obtain the necessary permits and licenses according to state and local business requirements. They differ by area, so it would be best to research what you need to settle to avoid fines in the future. Don't forget to get business insurance to protect the company from financial losses.
However, the task that propels your business into the mainstream is defining your brand and promoting it to your target audience. Ensure you create an online presence and post daily, engage with customers and devise a marketing strategy. Being able to reach out to people usually means having customer support to answer quick questions, but you can also provide information regarding animal health and care. Posting video tutorials on how to wash a dog's teeth or brush a cat's fur is highly appreciated by customers, especially if they're their first pet.
A legitimate website and a Facebook account (or any other popular social media platform in your area) are the base of your business getting more recognition. Finally, set up a phone system to make it easier for clients to contact you. Considering you're just starting with pet food, it may happen that people won't find your products proper for their animals, so you need to take negative feedback as important as positive one.
Bottom line
Starting a business in the pet food industry is not that easy. You must consider animal health first, for which much research is necessary. At the same time, the competition might be challenging to overcome, but as long as you're genuine with your products and care about your pet's well-being, customers will favor you.