Spending free time is a decision of each individual. How you spend your free time depends on your interests and how you feel at the moment. You know, sometimes there are those days when we want to go on adventures, to walk, to go crazy, but there are also some of those days when each of us wants to be at home and do some activity that will not only fill his free time and will help him rest and relax. Many activities can help with this, there are many ideas and you just need to see your interests and choose what to do.
Everyone has different interests. Someone loves music, so if you are a music lover you can find a playlist that consists of karaoke versions of songs and sing, if you want movies make a list of movies and start watching all the movies that have come out in the past period if you want fashion buy the latest fashion magazines and look at the fashion innovations, and with that see what of what you have in your closet is in, and what is out, and if you want art then we have a perfect proposal for you. It is a paint by numbers, a perfect concept for coloring already prepared images that relaxes you. Sounds tempting, doesn't it? Let's see what exactly it is about.
What is Paint-by-numbers?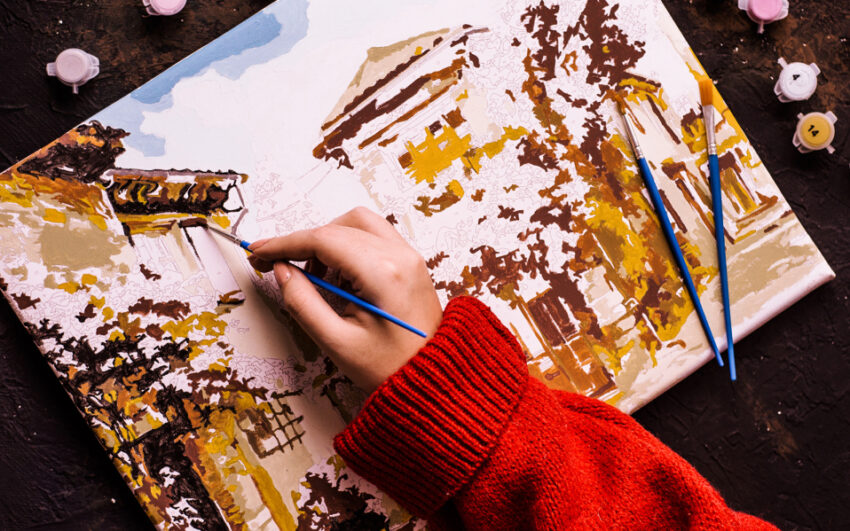 If you are a fan of interesting activities and if you want to color drawings, draw and make beautiful works, then Paint-by-numbers is the perfect thing that can fill your free time and relax you. Paint-by-numbers is a concept that is in the form of a coloring set.
It comes with brushes, colored tubes with numbers, and a large drawing that is drawn with thin lines, and next to each figure or field is marked a number of the color with which you need to paint there. This is a concept that can help you relax, and in addition, it can help you to enrich your home with beautiful works of art made by you and your hardworking hands.
Is Paint-by-numbers an easy concept?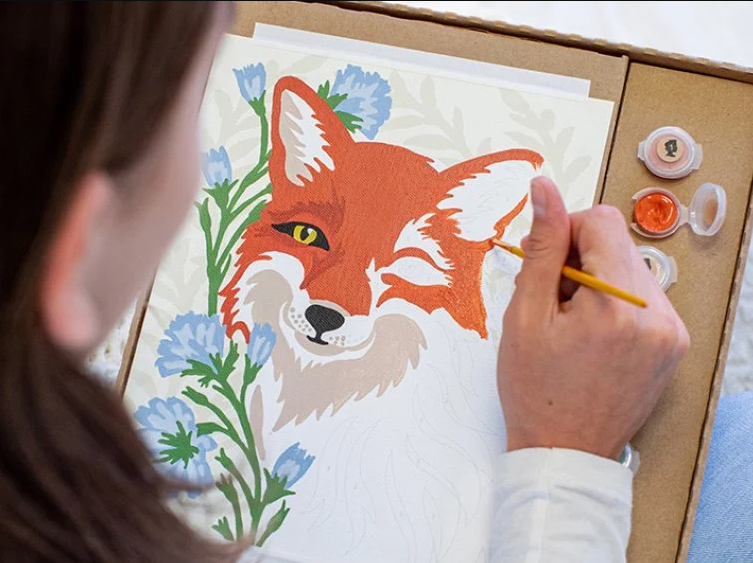 Many people wonder if this concept of coloring is easy. The answer is only one, and he is positive. Yes, Paint-by-numbers is one of the easiest concepts there is. This concept is comparable to those intended for children where simple printed illustrations consisting of several fields are left to the children to color.
This is a slightly more advanced form of coloring than the one for children because the fields are much smaller, more colors are indicated which should stand where, and in the end, you get a beautiful work that the artist of the work should be proud of, and that it's certainly you.
Experts suggest this concept as the perfect concept for relaxation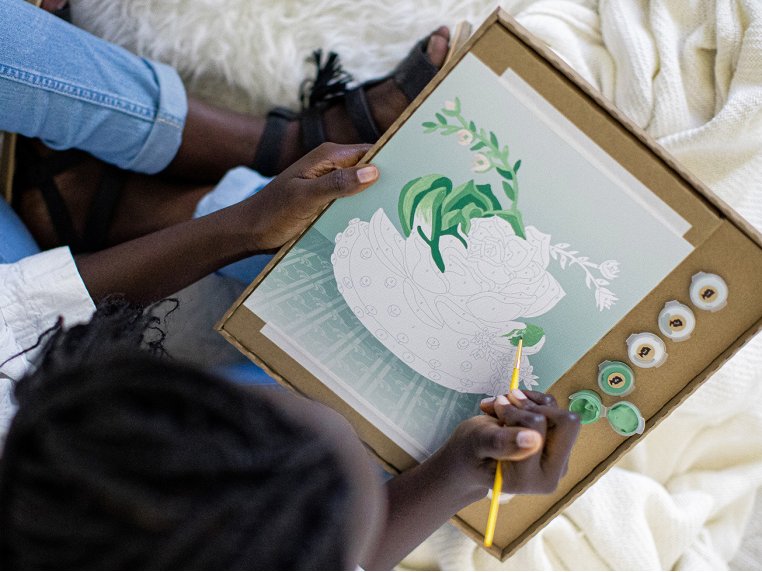 Hard days at work almost seem to have become our daily routine. That is why each of us is looking for something that will help us relax. From a large number of activities, painting seems to be one of the best activities that can help us relieve ourselves and our psyche with which to rest.
Painting at your discretion is a bit more complicated because more things are needed, ie more equipment, which is why many experts, when recommending relaxation to their clients, recommend Paint-by-numbers. It is a simple concept that provides relief, calming, and relaxation, but above all, it is a perfect hobby. Are you looking for a new hobby?
Do you want to find an interesting hobby that will relax you and fill your free time? In addition, we find out why you should opt for Paint-by-numbers, ie why Paint-by-numbers is a great hobby for you.
4 reasons why Paint-by-numbers is a perfect hobby for you that will relax you
1. The different colors that are used will make you forget about all the problems and anxieties
Working with different colors will help you to take your thoughts away from the hard everyday life, and especially from the hard day you had at your workplace. Psychologists always advise their clients to be surrounded by colorful moments when they feel tense, nervous and stressed because the color spectrum can easily calm the psyche and bring the body to a normal state in which it will be calm. and relaxed.
2. Paint-by-numbers allow you to be creative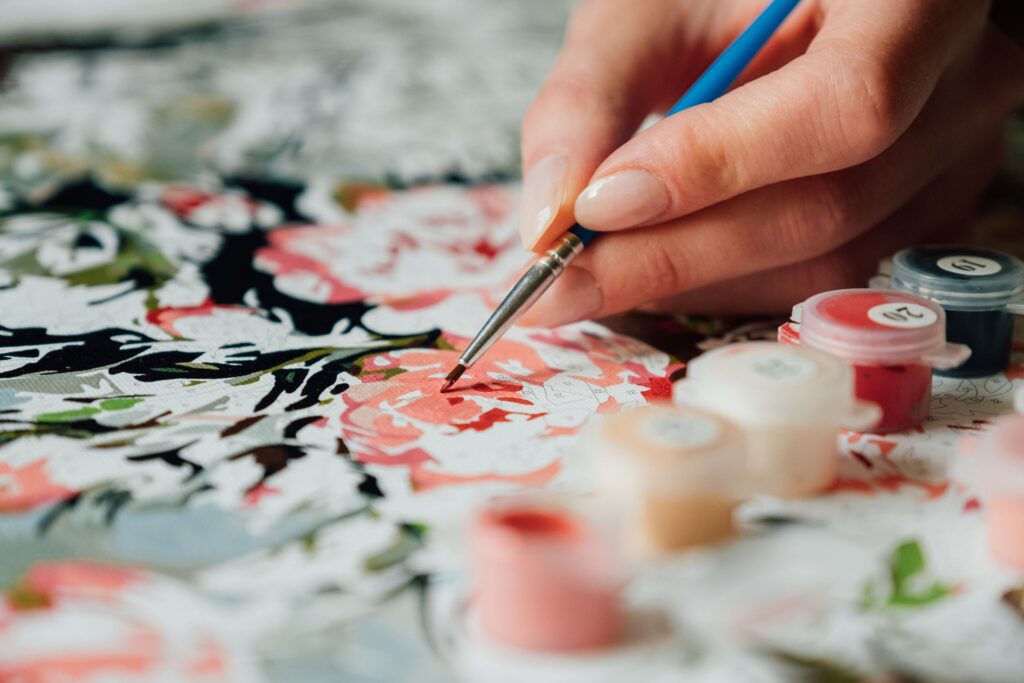 Creativity is a way to express the feeling you are currently feeling, but also to relax. Through creativity, you will show who you are, how you think, and how you feel at the moment. Paint-by-numbers lets you do that!
Even though you have already marked coloring boxes, you are creative with the fact that you have decided to fill in the boxes with the colors and get a wonderful work that you will be proud of, because it is still your work and your time that you are they invested it.
3. The concept itself allows you to make a paint-by-numbers custom option from an image you like
What is great, and we are sure you will like it, is that this concept is not strict, ie it gives you untied arms. Yes, you can if you want you can disregard the suggested colors for the ready-made sets that go on sale, but you have even greater freedom, and that is to order your custom kit that will be made from a photo you want or from your photography.
That set will be with the colors you need and again with the accurately marked color fields. Sounds interesting and attractive, doesn't it? Then do not wait, think and order your Custom Paint by Numbers kit today and enjoy spending time painting.
4. You can beautify your home with the works you will paint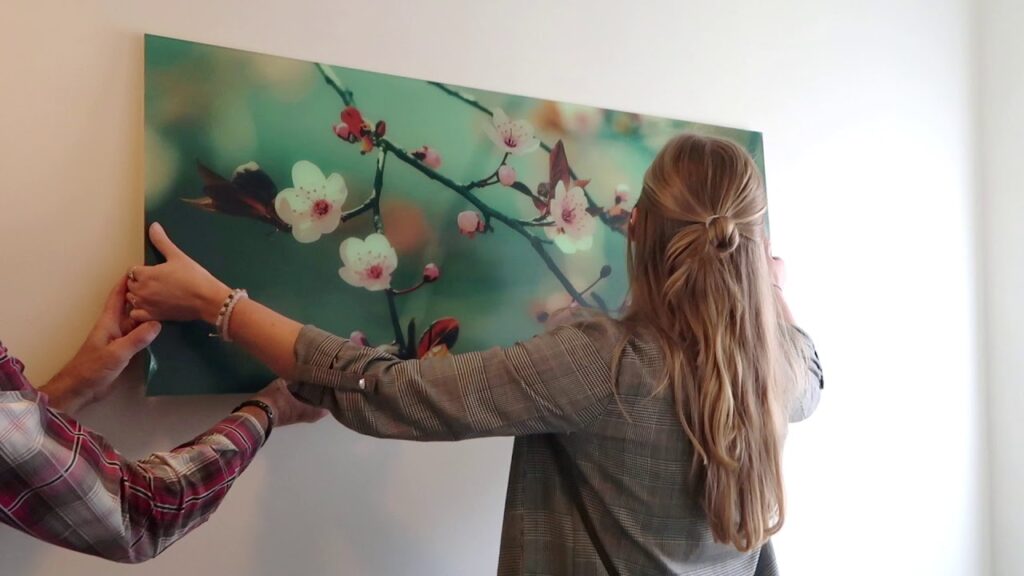 All you have to do is buy a set that you like, paint it properly and after you paint it, frame it and find a suitable place in it. home. This way you will relax, but you will also beautify the walls in your home.
Paint-by-numbers is a perfect concept that has been accepted by many people who are looking for a hobby, and we hope that it will be attractive enough for you, so you will accept it as an activity for your free time.