We all have hobbies and certain interests, but when it comes to searching for fun, well, a few things emerge as the most popular. Talking about online casinos as one of the industries with the highest profits and market growth is nothing new, but there is one thing, one activity that we all enjoy but somehow gets overlooked, and that's, of course, playing video games.
There isn't a person in the world who doesn't have their favorite one installed on their phone, and no matter if we only have a few minutes to play it while waiting in the line somewhere, the chances are high that we'll do that.
This speaks volumes about how big of an impact they have on our lives, and perhaps the best way to describe it is by mentioning that the Esports players are some of the highest paid, even more than some famous athletes. Yes, this is just a fact, and the Internet has really changed things for the better, gaming-wise.
The role of technology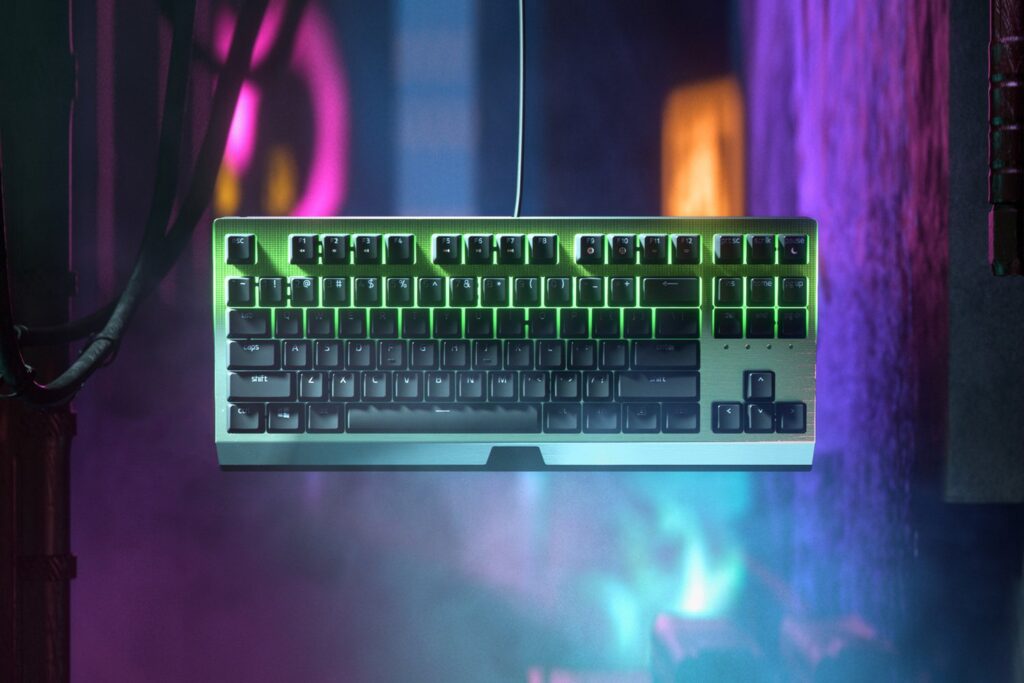 Understandably, tech also had a huge role in all this, as today not only you can play with someone living on the other side of the world, you can communicate, form a team, complete quests, and many other things.
Furthermore, the usage of VR is on the rise, with much more people open to this new virtual reality concept where you can become a character of the game, which brings the whole experience to another level.
Now, unlike most people who are just fine with phone apps, games, and standard gaming equipment, those who are really into gaming, and especially professionals, have other interests and preferences when it comes to gaming gear.
Importance of choosing the right gear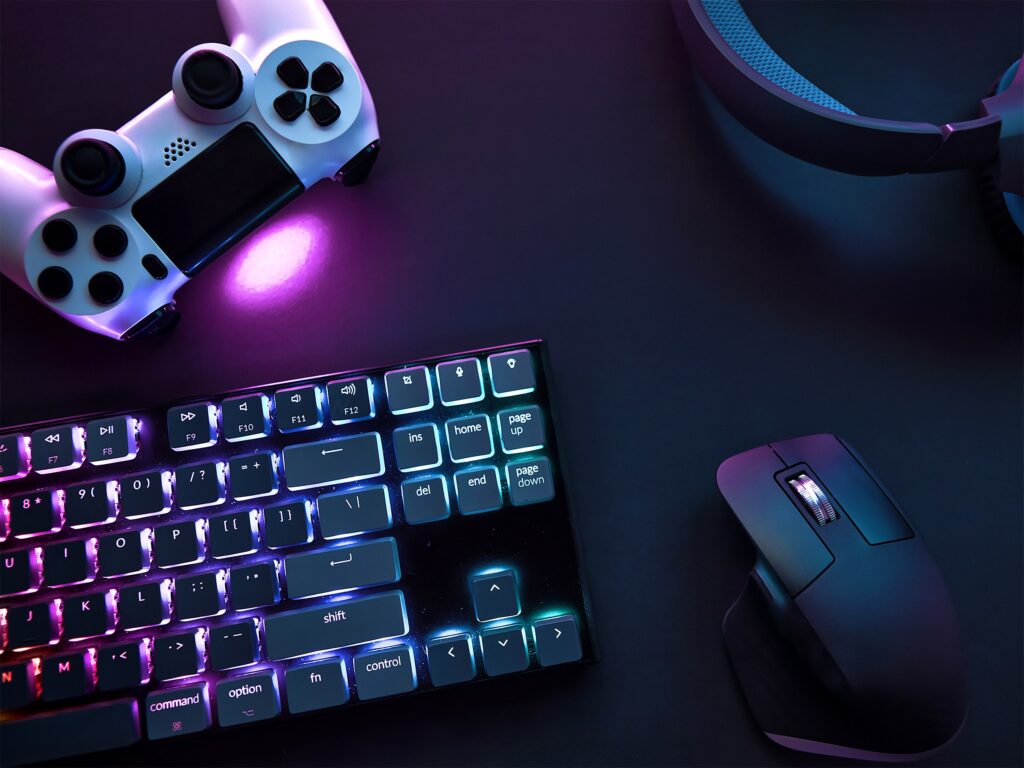 Depending on how much you want to spend, there are headsets, mouses, multiple screens, and everything else you may need that can exceed the price of several thousand USD. Among all the equipment and accessories, one stands out as the most customized, and yes, we are talking about the keyboard.
Just like every game seeks a different arrangement of key binds (way of using keys on your PC keyboard), there are many shapes and types of if to choose from. Knowing this, combined with how a 10-key numeric keypad is not of much use for playing video games and how crucial it is to use most of the space and other keys on your keyboard, we get to the point where Tenkeyless keyboards are gamers favorite.
Of course, this is just one piece of the puzzle, so let's get into specifics and get a more detailed answer on why Tenkeyless keyboards are so popular among gamers.
1. They are portable
The great thing with tenkeyless keyboards is that they are portable and do not require a lot of space for transporting, so they can fit into every purse or bag. It can be pretty important because many gamers love to have their keyboard with them wherever they go. Even the USB cables can be detached from it, which makes the whole transporting even easier so we can play our favorite game from every place we want, and do it with our favorite keyboard.
2. They require less space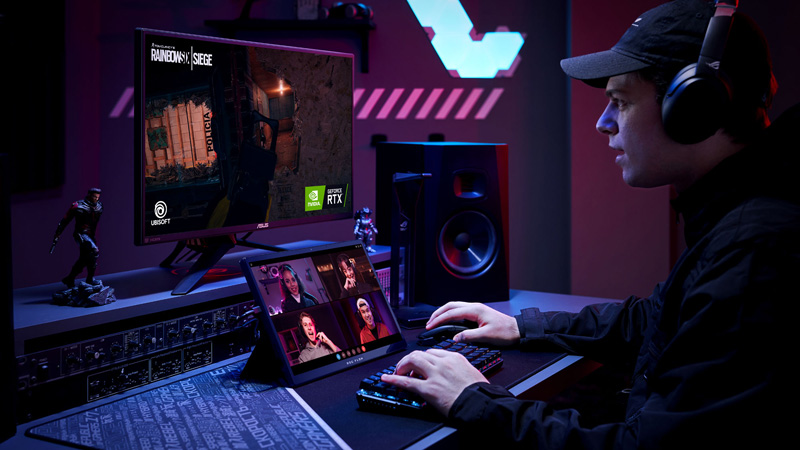 Tenkeyless keyboards (TKL) are smaller than regular ones, and because of that, they require less space on the table. That means more space for a mouse or many other things that might be useful if they are on the desk. On the other side, some gamers love to have more free space, so TKL is the perfect choice for them, as more free space means that we can put some drinks or snacks near us, so we can play much longer without stopping.
3. Possibility to add Numpad
TKL keyboards differ from the regular ones because they do not have a regular Numpad on the right side. Regarding that, they are much smaller and require less space, but it does not mean that they do not have numbers at all. They have a set of numbers across the top of the keyboard, and we do not need to worry that we won't be able to use numbers if we need to.
On the other side, classic Numpad on the right side is not essential for gamers because they do not use it, so creating the keyboard without it is a great space-saving idea. There is an option of buying just the Numpad and using it regardless of TKL for those people who want or need to add it for their regular work and remove it when it is time for gaming.
4. Great look
No matter if you are a passionate gamer or not, TKL can be perfect for you because of the various looks you can choose from. It looks much better than the classic keyboard because it is much smaller, and its minimalistic look can fit into every room or office.
TKL comes in different colors and shapes, and we can even buy the one with built lights. Passionate gamers love it even more because, besides the characteristics of their equipment, the look is another important thing that they pay attention to.
5. Ergonomic design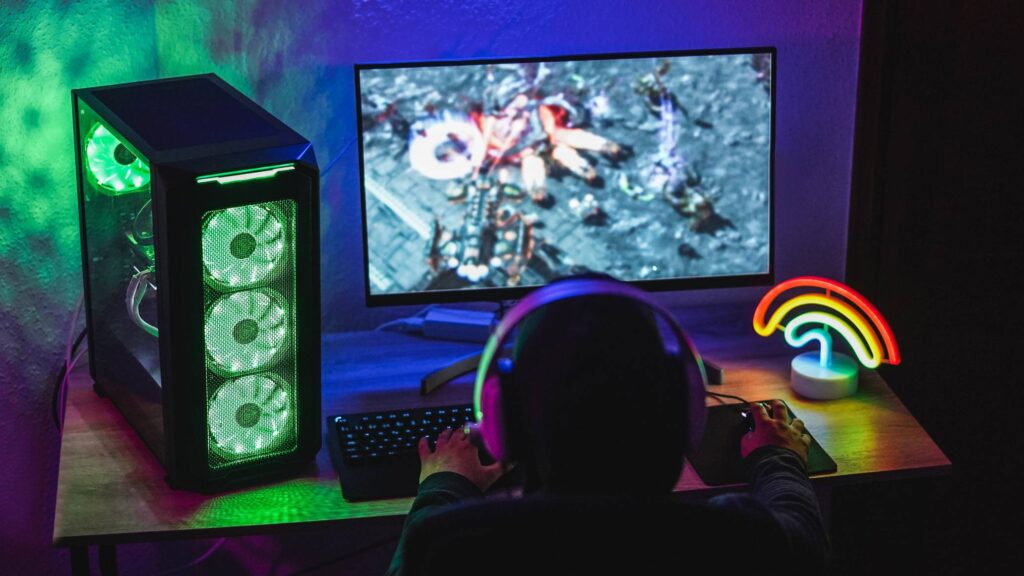 Passionate gamers can spend hours in front of the computer, which can result in pain in the back, shoulders, and hands. The main reason for pain is the bad sitting position and the keyboard that does not have the ergonomic design to prevent it.
TKL usually comes in ergonomic design, and because of that, it is extremely popular among gamers who try to do everything to play longer. TKL is much smaller, which means that the mouse can be put much closer, so there is no need for the unnecessary strain that always causes more pain.
To Summarize
Think of it this way, as just like the right type and size of the footwear is crucial for an NFL player to be the best, the same thing is with the keyboard in gaming. It is an important piece of the necessary equipment that can really affect your performance, and if you want to find out more about gaming gear, along with all the news and some tips from the gaming world, make sure to check techcask.com, a global leader in this field.