Most people spend a substantial amount of their time at the workplace. For this reason, work conditions must be as optimal as possible. Employees that feel overworked and underappreciated are unlikely to be productive or do their work diligently. The truth is that good work depends on much more than extra attention to details. External factors influence efficiency a great deal. When these aspects are connected with the workplace and could be solved, you must give them your attention as soon as possible to obtain good results.
If your business's progress has been stagnating for a while and, try as you might, you never found the cause of it, the answer may lie in an environment that's not as good as it may be. Here are some suggestions you may want to implement to reach your full potential.
Invest in the space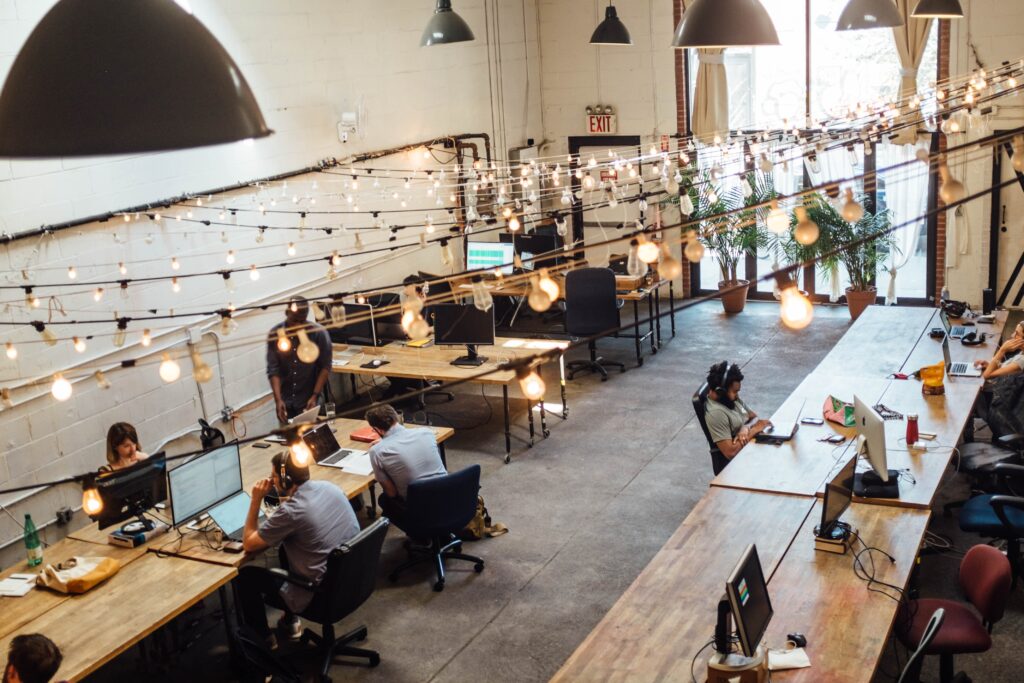 This is one of the most important aspects that shouldn't be overlooked. Although office conditions may seem stellar at first glance, an objective view will provide insight into what could be improved. So don't rush into making decisions too soon. Analyze everything and think about the steps you could take to upgrade. The best approach is to consider every feature by itself and examine it independently.
For example, you may observe that lighting appliances are faulty or provide inadequate illumination. This can have detrimental effects on the employees' well-being, as it increases the risk of eye strain and, therefore, of uncomfortable symptoms such as headaches and sore neck and shoulder muscles, which impact work quality.
You may discover your central office is positioned in a noisy area, either because the region experiences a lot of traffic or a train station or airport is located nearby. Noise pollution is a serious disruptor. Not only does it provide a distraction that doesn't allow you to concentrate on work, but it also causes a subconscious stress response that results in increased heart rate and heightened blood pressure and cortisol levels. When the body feels anxious, it isn't easy to focus.
Another detail to keep in mind is the temperature. Fresh air and comfortable indoor temperature values are associated with better health, a reduced incidence of exposure to air pollutants, a decreased rate of workplace absenteeism, and overall higher levels of workplace satisfaction.
During the winter months, when energy costs can skyrocket, the best option is to rent temporary boilers that can help you heat the entire building for a more affordable price. Not only that, but the temporary steam technology also provides hot water. This is especially valuable if your old boiler has malfunctioned. A temporary boiler can be replaced within short notice, meaning your employees won't have to work in uncomfortable conditions until you find a permanent replacement.
Prioritize balance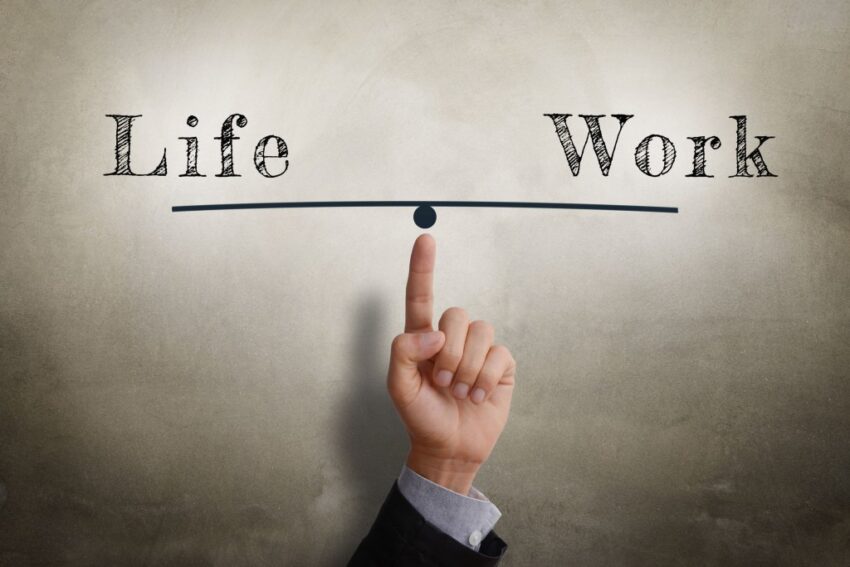 Work-life balance can be an elusive thing. Few people are able to do it well and end up overdoing one to the detriment of the other. While it's natural to want employees who are committed to their work and take their job seriously, you should refrain from placing too much pressure on your team. For instance, a policy that favors presenteeism above all else will likely do more harm than good. If workers are ill, they should take time off until their condition improves.
On the one hand, this is important to guard the health of everyone else in the office, as an infectious illness would spread rapidly in an enclosed space. On the other, the sick individual will definitely be unable to work to the best of their ability and deliver top performance. In this way, a domino effect is created, with forced productivity resulting in decreased output levels.
Employees should be encouraged to approach work healthily. You can use meetings and gatherings to discuss this aspect and have everyone bring forward a suggestion about what they do (or what they think they should do) to improve satisfaction with the work.
For example, taking breaks, learning to manage time and workload, as well as aiming for continuous progress while not beating yourself up over temporary setbacks or failure can be a recipe for success in the case of many. You want to create a crew of resilient and strong-minded individuals whose versatile skills can contribute to the team as a whole and create a group that works together like a well-oiled machine.
Consider the wider workplace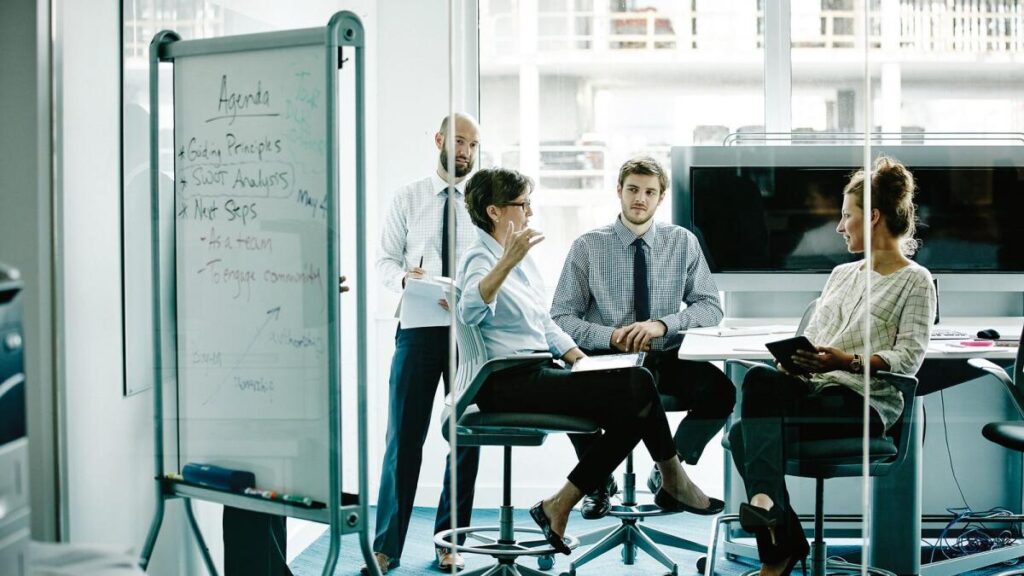 A company involves many people, many of whom you won't see on the regular. However, that doesn't mean their contribution is any less vital to the functioning of your enterprise. This category includes staff that works remotely, company vehicle drivers, or client agents. Hold discussions with the employees about what they believe could be improved.
Since you don't share the same physical workspace, their insights are a valuable way to provide information about what should be changed. Very often, entrepreneurs can fall into the trap of believing they know best and that they know which modifications are required. This is a mistake, as the individuals that work in the field daily are likely to have a clearer perspective on things.
For instance, drivers may need auto repair or replacement solutions. Working with outdated equipment isn't only a productivity killer, as a slower delivery van will be inefficient, but it can also be potentially dangerous depending on the level of wear and tear. You want to avoid the trouble of becoming entangled in a legal case if someone sustains workplace injuries, so it's better to prevent unfortunate events instead of finding solutions to the problems they've caused.
In the case of client sites, your capacity to change things will be extremely limited or even non-existent. However, the employees should still feel like they can talk to you about anything that bothers them and raise any concerns they might have about unsafe practices or inappropriate behavior they witnessed.
Creating the ideal workplace is likely impossible since all employees will have different ideas about what that entails. But there are ways to make it better. And if you can improve something, why not do it?