There are over 23 million visitors to Miami in a year. Miami is one of the best places to go in Florida for many reasons. One of these reasons is for its beaches, such as South Beach and Miami Beach.
Going to the beach in Miami is also a cultural and historical experience. The beaches all have different flavors to represent the melting pot of cultures and neighborhoods of Miami. The beaches also attracted developers to Miami, and how Miami became the city it is today. Many people buy timeshares in the city because they love to visit the beach every year. And if you are thinking about getting one, make sure you also verify, "Are timeshares bad?" This is because many people also say that it is.
If you are taking a trip to Miami, it is essential to know about its beaches. Two famous beaches are Miami Beach and South Beach. Sometimes people get confused between these beaches, but there are some distinct differences to know.
Read on to learn everything you need to know about Miami Beach and South Beach.
Miami Beach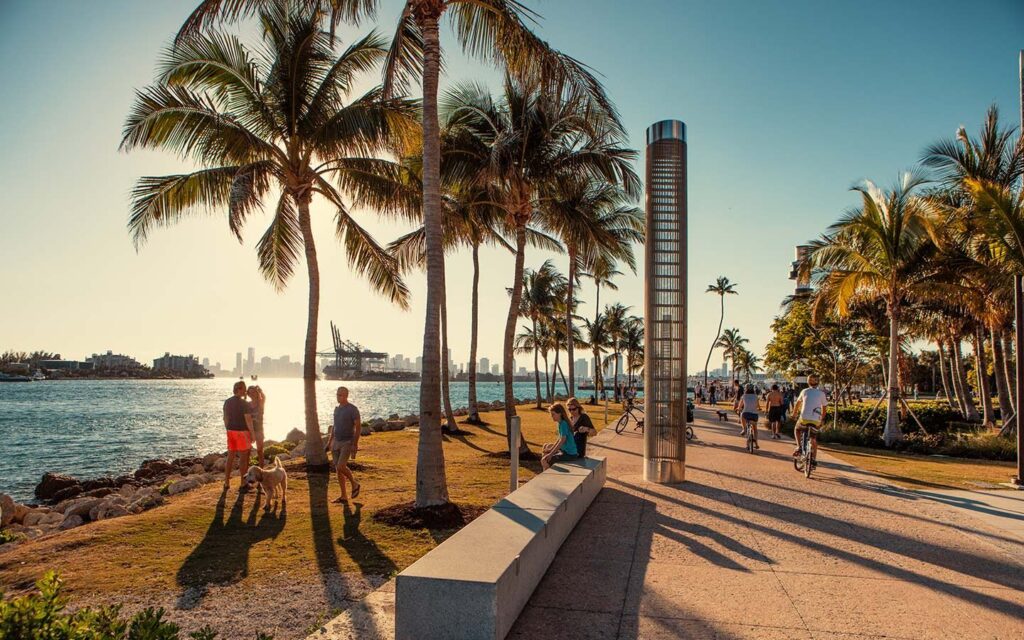 Miami Beach is between Biscayne Bay and the Atlantic Ocean on a barrier island. Its southern end is where the photogenic South Pointe is located, and 87th Street is at its Northern end. It is close to Downtown Miami, around 30 minutes from Miami International Airport, and you can drive the length of Miami Beach in 45 minutes.
South Beach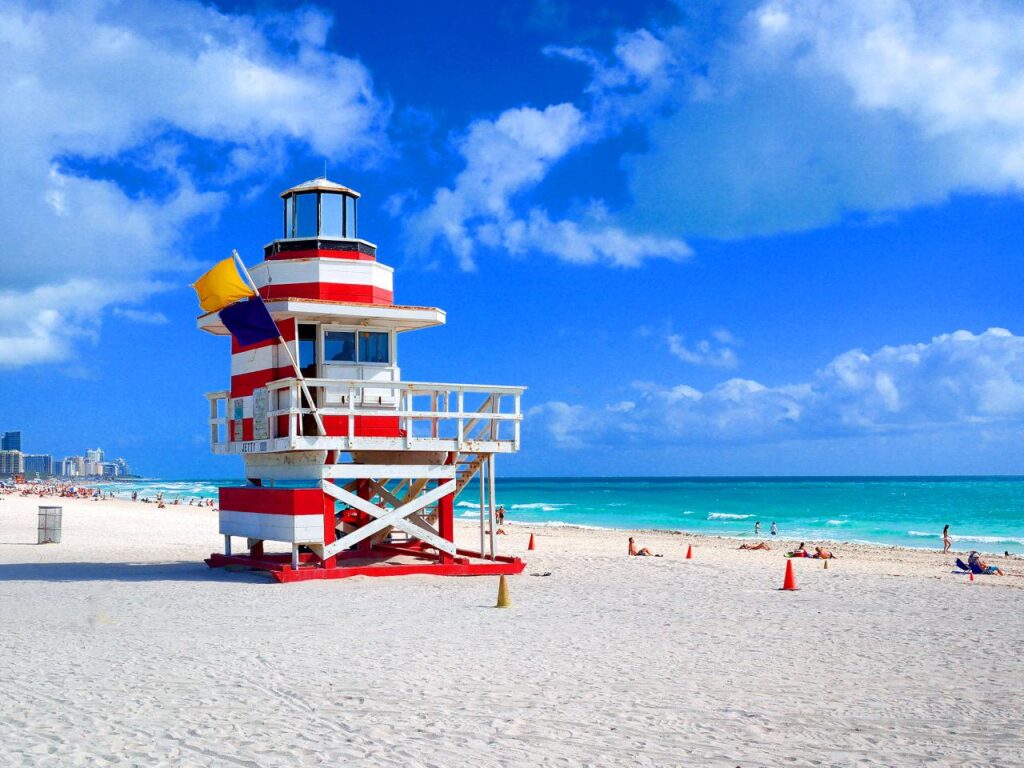 South Beach, which is often nicknamed SoBe, is one of Miami Beach's main neighborhoods and sections of beach. It is one of the most popular Miami Beach attractions and is a tourist hot spot. It starts at South Pointe ending at 23rd Street.
Mid Beach
While Miami Beach and South Beach are some of the most well-renowned Florida attractions, there are also two other distinct areas of Miami beach to know. One of these is Mid Beach. Mid Beach is roughly between 23rd and 63rd Street, including some historical sites in Miami.
North Beach
North Beach is more of a residential section of North Beach but still has a lot to offer. It is located around 63rd Street and 87th Street, before Surfside. It includes a few different Miami neighborhoods.
The Miami Beach Neighborhoods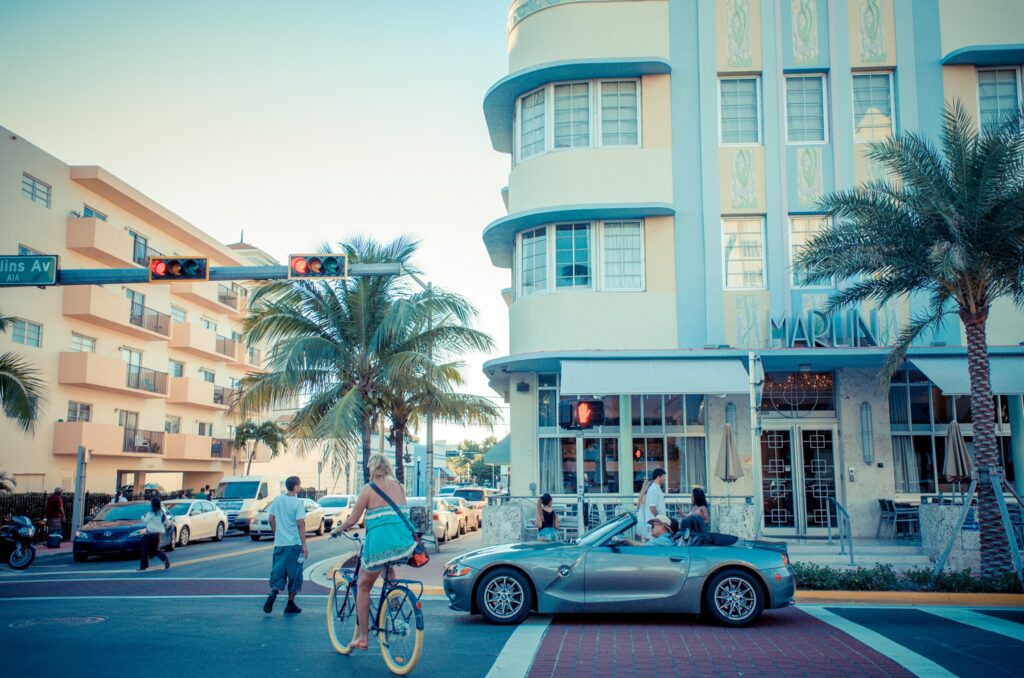 There is a reason that there are distinct areas of Miami Beach that are considered beaches in their own right. The main reason for this is that there are different neighborhoods in each section of Miami Beach, making each area unique. All of the neighborhoods are worth visiting, but you can learn about each location to see what appeals most to you if you are short on time.
South Beach Neighborhood
South Beach is an eclectic neighborhood that offers some of the best things to do in Florida. You can explore Miami's Art Deco architecture, which is part of the reason for Miami's unique cultural identity in Florida. It is also full of photographic spots, thanks to South Pointe Park, the mix of architecture, and incredible sunsets along the waterfront path.
There is also oceanside dining, museums, boutiques, street entertainment, and more to discover. The neighborhood is explorable by foot, or you can rent a bike. You can also visit one of Miami's best shopping spots; the Lincoln Road Mall.
And South Beach is just as lively at night as it is in the day. There are plenty of clubs and bars to visit.
Mid Beach Neighborhood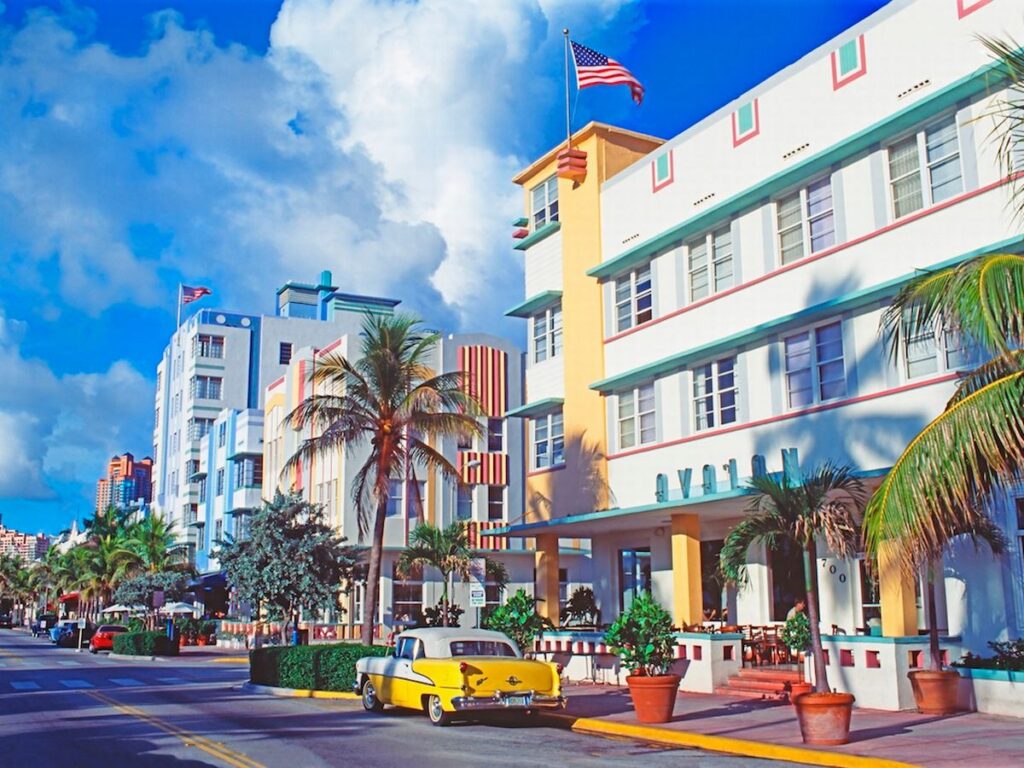 Experience the best of both worlds along mid-beach. You get the fine dining, shopping, and lively atmosphere of South Beach, but also the relaxing vibes of North Beach. This neighborhood is around Collins Waterfront, the historic area of Morris Lapidus, Allison Island, and residential areas.
It is the perfect place to visit if you want a quiet drink before exploring South Beach, or you prefer a relaxed evening. There are plenty of beach-front spaces to unwind as the sun sets.
North Beach Neighborhood
North Beach is the quieter area of Miami Beach. Neighborhoods such as Altos Del Mar, Biscayne Point, Normandy Shores are located here. North Beach has a strong community feel and plenty of local businesses to explore.
There are also community restaurants that showcase Miami's electric melting pot of cultures. There are less choices for food and entertainment, but you can enjoy local spots such as the North Beach Bandshell, which is a top Miami Beach attraction.
Accommodation Options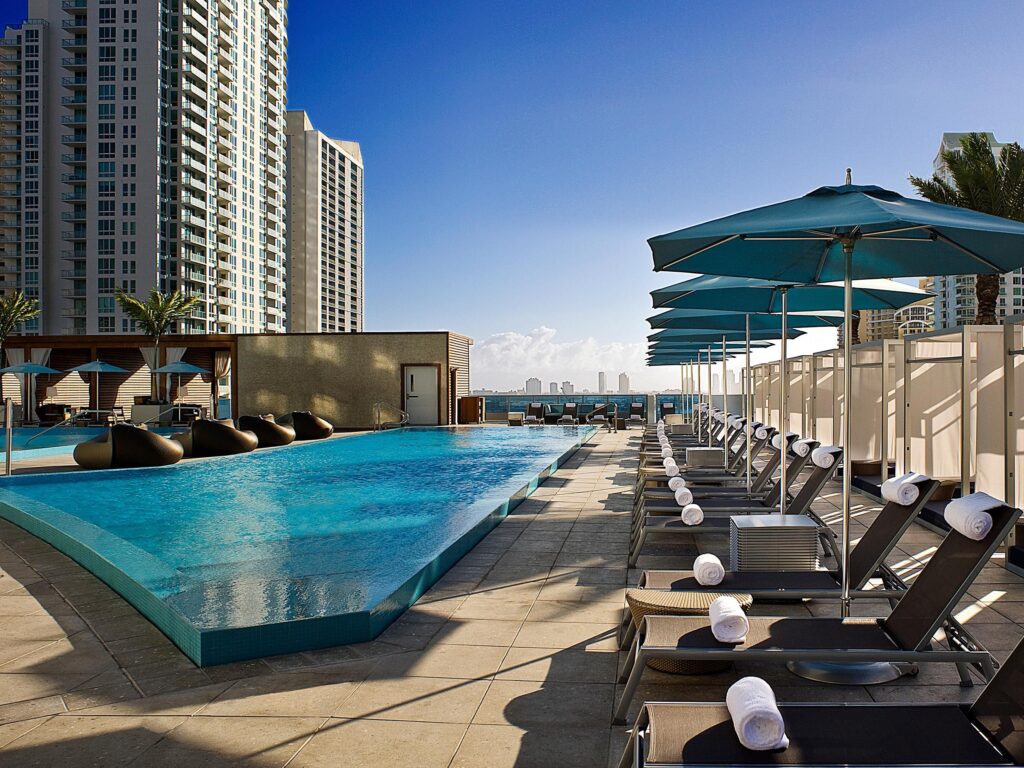 So, now you know the differences between the beaches, but where should you stay? Accommodation options differ greatly depending on what part of Miami Beach you want to base yourself.
For example, North Beach has more high-rises, which reflects the residential neighborhood. In comparison, if you stay in South Beach, you have a choice of  Art Deco style hotels that meet the modern skyline, such as Bentley Hotel South Beach.
Bentley Hotel South Beach's rooftop pool has won awards. It is centrally located in South Beach on Ocean Drive. But it also offers respite and a place to retreat.
Mid Beach also has a variety of beach front hotels, with new and high-rise accommodation options. For the most variety, South Beach is the best choice. However, you want to pick a hotel that also offers serenity in such a popular area.
Another hotel option is Kaskades South Beach, which has a beautiful rooftop deck to enjoy views over Miami Beach. You have all the amenities you need to relax and unwind. However, you are also close to shopping, such as the Lincoln Road Mall.
It is also close to some of the other main Miami Beach attractions, including the Miami Beach botanical garden.
Visit Miami Beach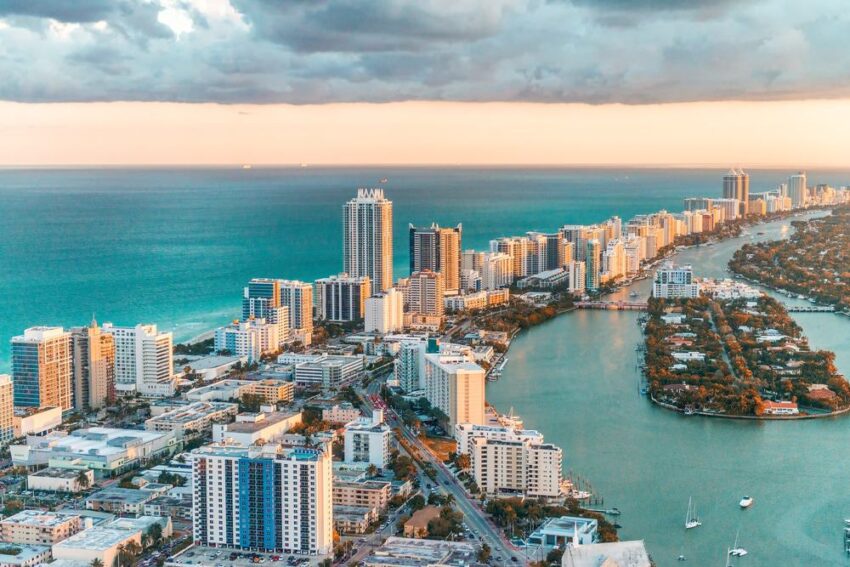 Now you know there is more to Miami Beach than meets the eye. At around 9 miles long, it packs in a variety of neighborhoods, attractions, and variety to keep you busy. It is why it is one of the best things to do in Florida.
If you want to visit one of the most unique Florida beaches, then Miami Beach is for you. Take your time to consider the differences between neighborhoods, in order to pick where to base yourself.
Are you interested in staying in South Beach? The Bentley South Beach is waiting for you. Contact us or book online to reserve your stay.