Nowadays, going to the cinema can be difficult – if at all allowed, depending on where you live. There have been so many good movies coming out lately, but barely any opportunity to watch them in proper quality. Unless you have your own home cinema, of course.
When done right, a home cinema can (almost) rival the real thing. With high quality audio, a high-resolution display, and a proper setup, you can enjoy all your favorite movies just like you would in a real cinema – and you don't even have to leave the house. Sounds nice, doesn't it?
However, if you want your home cinema to look and sound professional, you'll have to put in some work in setting it up. From buying the right hardware to installing it all properly, there's a lot to keep in mind when making a home cinema system – and we're here to provide the best tips for that to help you out.
Follow these steps and we guarantee your home cinema experience will be amazing:
1. Choosing the right screen: TVs vs. projectors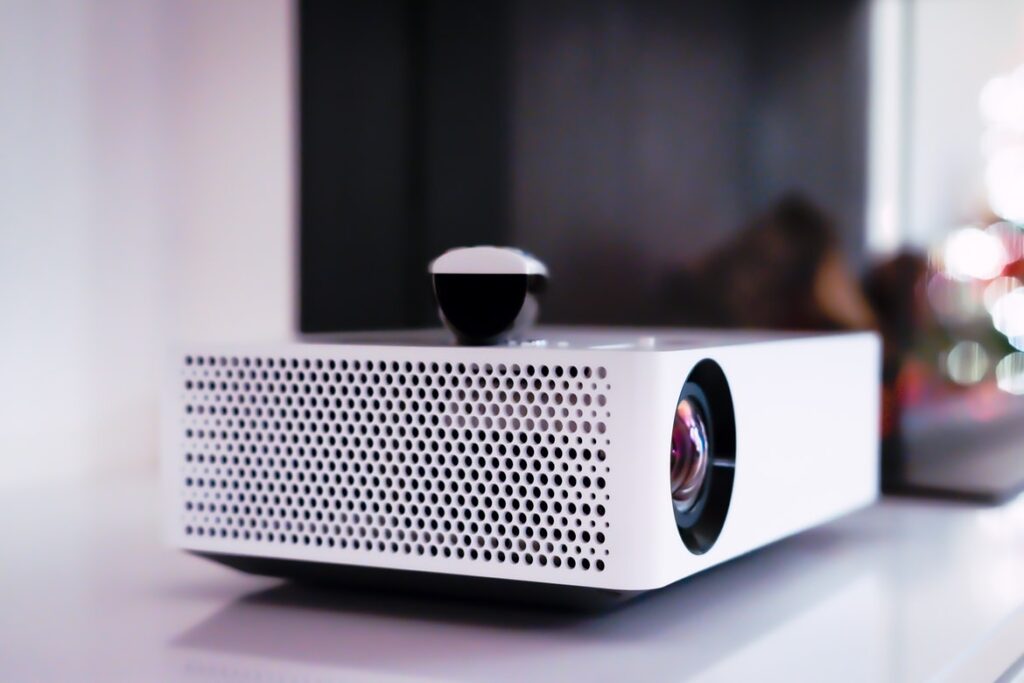 The first important choice to make when building your own cinema at home is whether you're going to use a TV or a projector as the screen. Good TVs can be expensive, and they require a little work to install on the wall, but offer great quality even in brightly lit rooms. Projectors can cover a much larger screen though and are generally cheaper, but some might produce noise when working that could be annoying.
If you've got a large budget and want the best quality experience, go for a high-end TV. However, depending on the size of your home cinema, you might have to get a really large one to see the image well from afar – these can cost tons, but it's the closest to IMAX you'll get at home.
In case you're on a tighter budget, projectors might be a better option. Thankfully, this isn't new technology anymore and you can find really decent projectors at prices below £500, like the Nebula Mars II Pro by Anker – a perfect choice if you're looking for a good quality, portable projector.
2. Getting the audio to sound right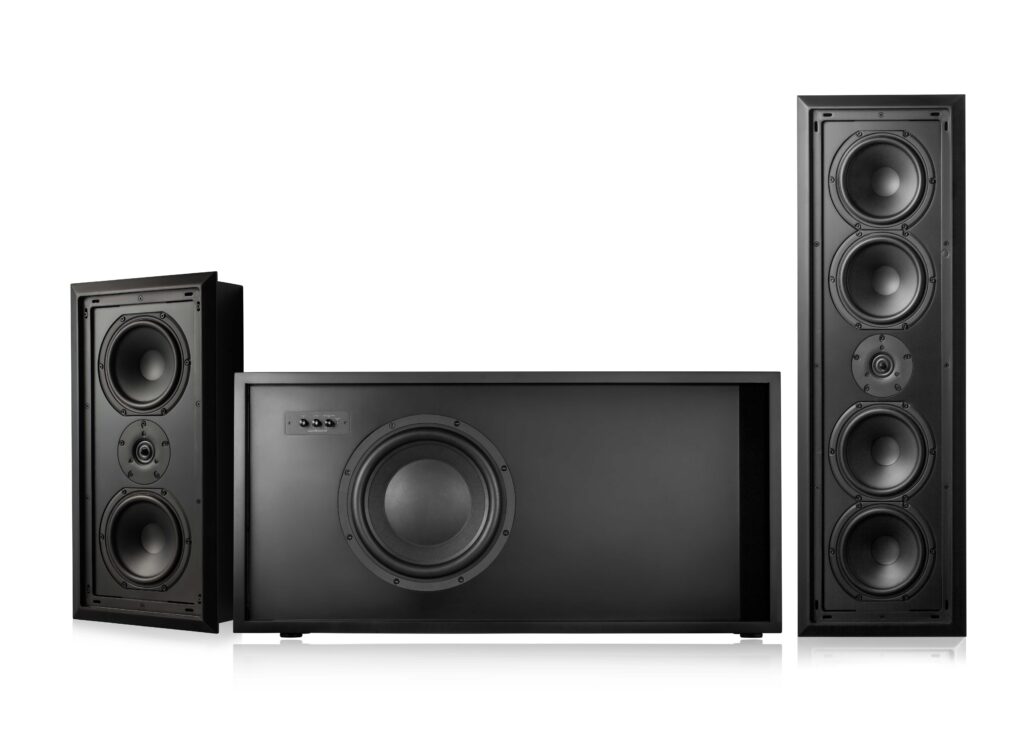 The first rule of making a good home cinema – don't use the built-in sound system in your TV. The quality really doesn't compare with professional audio systems, especially when played loudly.
The budget option here is getting a soundbar – they won't give you quite the experience that a full surround sound system will, but you can get a decent one under £300. Still, they're easy to set up for beginners and are a huge improvement on TV speakers.
If you would rather go for supreme quality, we recommend getting a proper surround audio system like the M5 Series by uandksound, with front, center, and surround channels, as well as a subwoofer. If you're looking for aesthetic design and the best audio quality, going with uandksound definitely will not disappoint.
3. Smartifying your home cinema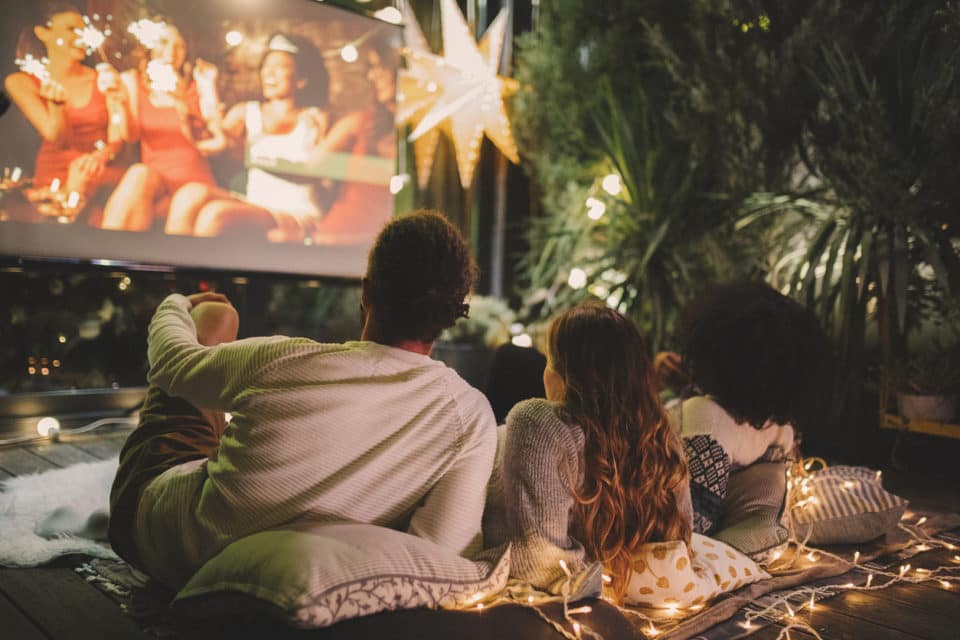 With less effort than you might think, you can turn your regular home cinema into a Smart Home cinema. Controlling the TV and sound with your smartphone, moving a motorized screen for your projector, and even setting up smart lighting for better ambiance – the possibilities are endless. This'll allow you to fine tune all of the factors that contribute to your watching experience without having to leave your seat, and generally give you more options to customize your home cinema with.
The easiest way to control your smart home cinema is by using an integrated home automation system, like Amazon Echo or Samsung SmartThings. You'll also need a compatible TV, controllable lightbulbs, and a smart module for each appliance you want to control that's not natively compatible. Setting up these devices usually doesn't require a lot of technical know-how, and most systems can be managed with a simple app on your phone.
4. Setting up your sound system and sound-proofing
For a true cinema experience, you need proper acoustics. Most home theaters use a 5.1 surround system, standing for five satellite speakers and one subwoofer. The first three satellite speakers need to be placed around or behind the screen – one on the left, one in the center, and one on the right. The last two go at the back of the room. You'll also need an AV receiver to connect all your different devices together, and some higher-end ones can improve your video and audio quality.
If you live in an apartment and you don't want to disturb the neighbors, soundproofing your home cinema solves the problem and improves the acoustics at the same time. For the walls and ceiling, go for acoustic boards and panels. To soundproof the floor, consider placing a thick carpet in your home cinema. You should consider soundproofing the room even if you don't have any neighbors to worry about – it will increase the overall sound quality, and you won't be able to hear any noise in the rest of the rooms.
5. Arranging your home cinema room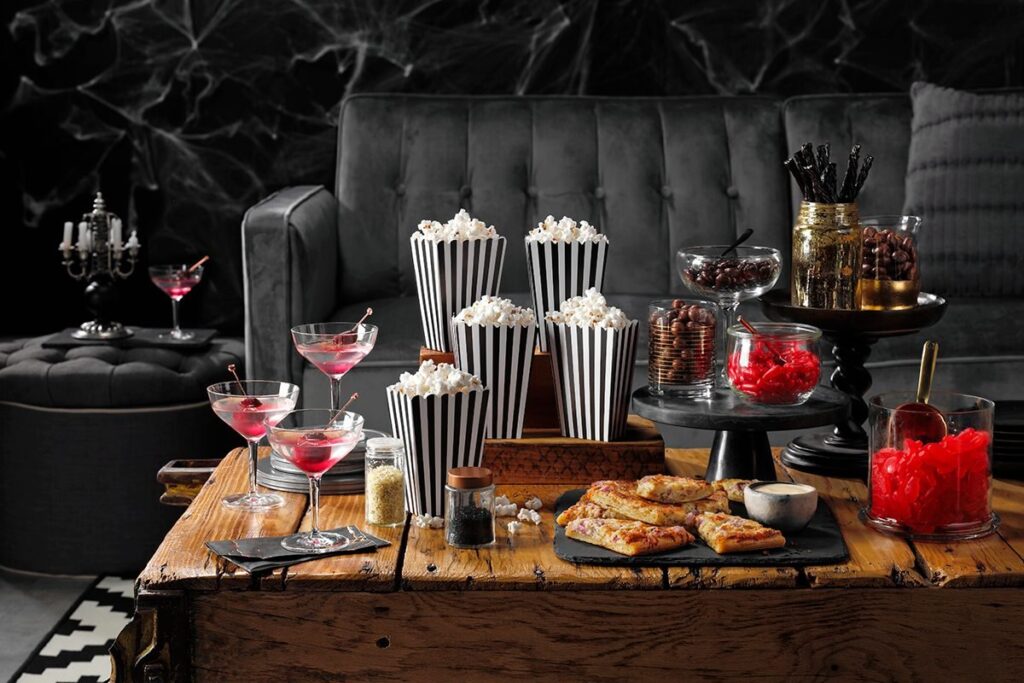 Depending on the size of the room you're going to make your home cinema, and whether that will be its only purpose, you should plan the furniture and device placement ahead to make sure everything will fit in just as it should. Consider how many seats you need – if you want to host movie nights with friends, you might need a couple of rows for everybody to fit.
If you want everyone to have a pleasant watching experience for everyone involved, but had to place the seating in rows, you could set up pallets or some other type of base to have the back rows a little higher, so that those in front won't block their view. Make sure your screen is set up at the right height for comfortable watching, and place the seating far enough for your viewing angle to be around 35°- 40°
6. Making sure your home cinema is connected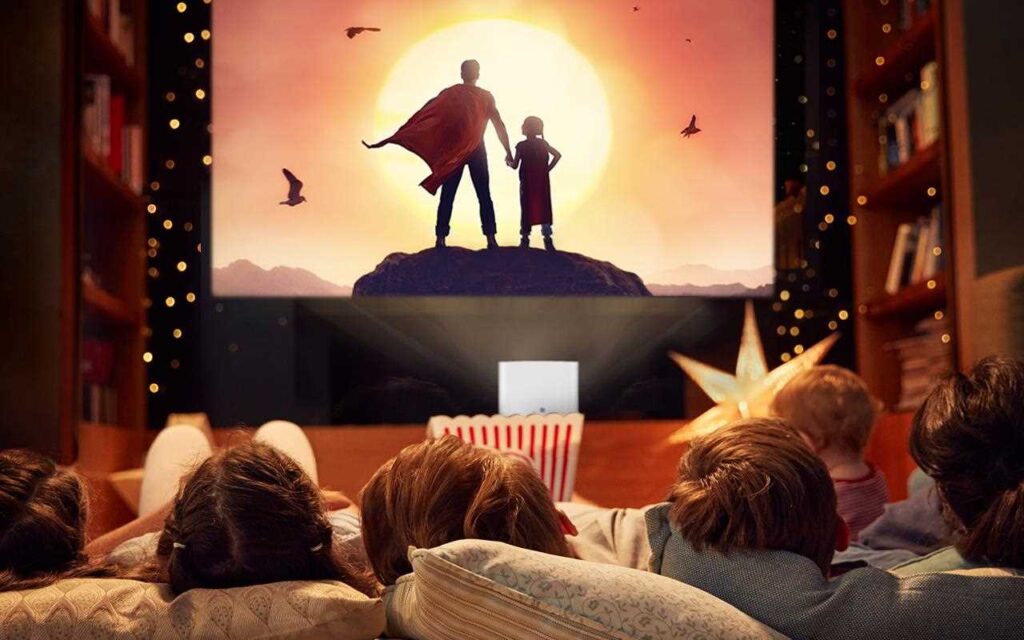 Now that you've got the arrangement and hardware prepared, think about how you're actually going to play the movies. Generally, you'll want all of your devices connected to a proper AV receiver if you're using a surround sound system. Most soundbars don't require an AV receiver, as they already have that function themselves, and plugging them to one could even lower the audio quality (if you're using an active soundbar).
A 4K Blu-ray player is a great thing to have if you're going for high-end quality and your screen supports the resolution, but if you won't miss the joy of collecting physical cases and discs, streaming your movies is a much easier alternative. Many modern TVs can stream movies directly from the most popular streaming platforms like Netflix or Amazon, but you can also wirelessly connect your PC to play from your hard drive.