20 Best Games like FIFA 21 for Android, iOS, and PC [Free & Paid]
As the world's most popular game franchise, FIFA franchise has seen many different versions over the years. The game features different modes, such as the World Cup mode, where you can play with your favorite team and win the world cup. Other modes include the FIFA Ultimate Team, where you can build your favorite team from its players and the leagues from all over the world. FIFA 21 for smartphones offers the game's user a great platform to play with, on a high-end smartphone.
Today, we'll share 20 best Games like FIFA 21 for Android, iOS, and PC which you can purchase or play for free on your device. Sports games have become increasingly popular especially sports such as football, basketball, tennis, baseball, etc. The most played sports game out of these is Football. As it's enjoyed by players all around the world, there have been many games developed for PC and mobile platforms (Android and iOS). One of the most popular football games is FIFA 21. The FIFA series began way back in 1993 and to date, there have been around 28 FIFA games. A newer version of the game keeps getting launched every year with some minor and major updates. As it's a sports game you obviously won't find many updates, apart from new teams, players, and other in-game stuff that keeps getting added like microtransactions and loot boxes that you can unlock by spending some of your real money on. The FIFA 21 game is available on PC, PlayStation, Xbox, and even on the Nintendo Switch. While FIFA 21 might be a good game minus the EA microtransaction stuff, people seemed to have got fed up with playing the same game almost every year. So, here's a list of 20 best games like FIFA 21 for Android, iOS, and PC, the list includes both free and paid games.
1. Pro Evolution Soccer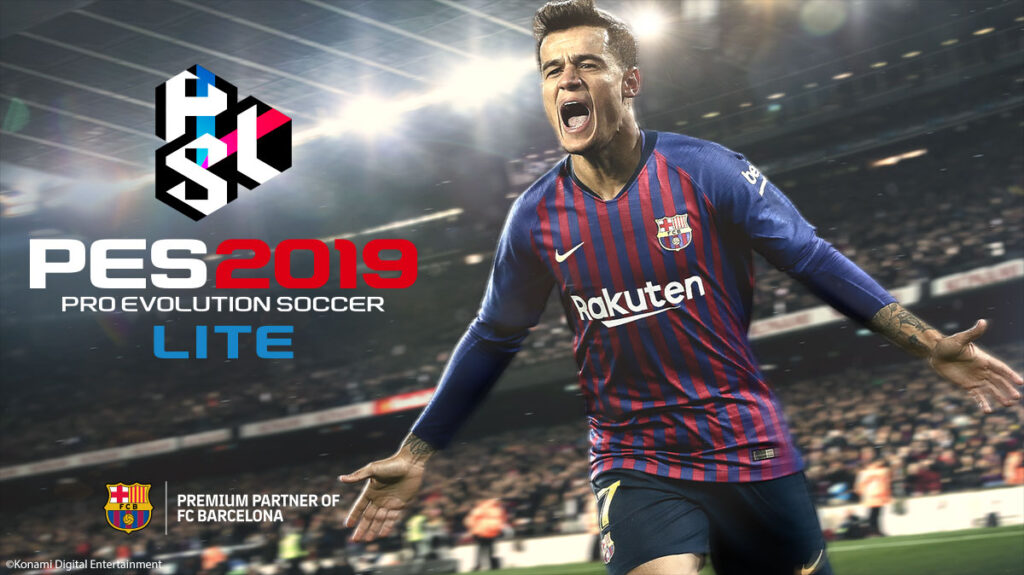 Pro Evolution Soccer could be defined as a rival to the FIFA series. The latest version of PES is more like a season pass update to the already existing PES 20. The update is a special 25th Anniversary edition that Konami, the developers of the game have decided to release as a celebration package. The game features all the licensed players of a large number of football teams. The base game is free to play but it's a LITE version of the game. The standard version of the game costs $29.99 on Steam. The app is free on the Google Play Store and the App Store. It is one of the best alternatives of FIFA 21 to play on Android and iPhone.
2. Rocket League
Well, this one's on the list because it's a football game. Yes, it's got cars and no real-life football players, but hey it's a sports game after all. You get to use various kinds of cars that have been modified to jump up and about and to tackle the ball and shoot it right into the goal. The game is super popular and has recently became a free-to-play game in 2023. The game has weekly and monthly tournaments and events in which you can take part to win various kinds of rewards. The game is available on Xbox, PlayStation, Nintendo Switch, and on the Epic Games Store for PC. The PC version of the game weighs about 7GB. The game has been developed by Psyonix and was launched in 2015. Rocket League is also expected to make its debut on the mobile platform which you read about over here.
3. World Soccer League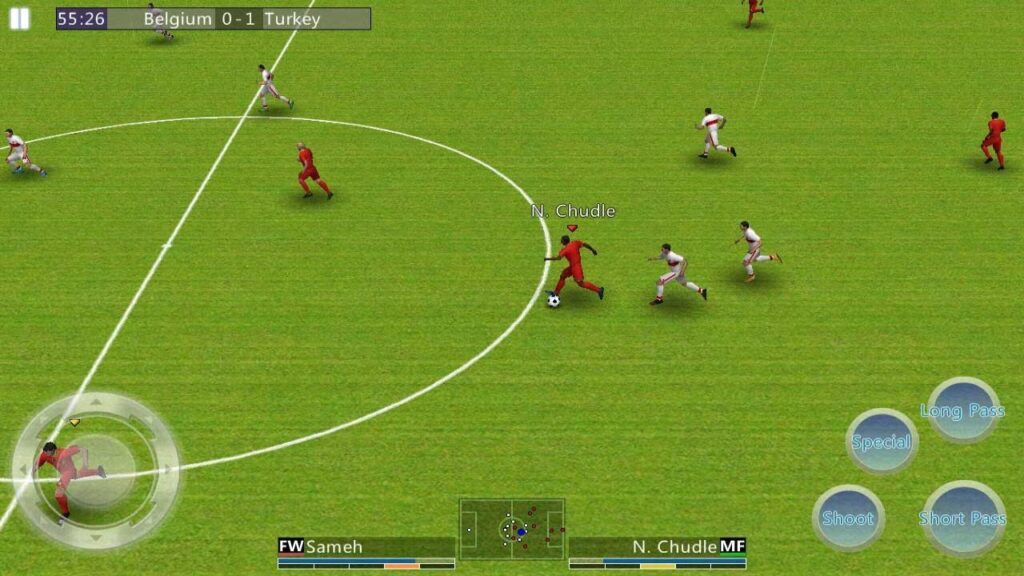 Low spec mobile gamers might be able to cherish this game. The game has got really simple graphics and mechanics which are easy to play. What the game does have is almost 2000 players from 60 clubs and national teams. The game also has 4 modes for you to play around such as Training, Cup, Exhibition, and League. The game also has the support of Android tablets, which means that your old Android tablet should be able to easily run this particular game. The game has been developed by South Korean developers Mobirix and was released in 2015. The game is free to download, contains ads, and weighs 45MB.
4. Rumble Stars
The forth game in the list of best similar games to FIFA 21, is Rumble Stars. This is an arcade-style football game that feels a bit similar to Clash Royale. The menus and arrangements as well as the background music and even the powerups and abilities, all feel like Clash Royale. Instead of regular human beings playing football you get to choose various animals aka rumbles and join different clubs as well. The game has an online real-time PvP mode to play against other players around the world. The game has been quite popular and even earned Google Play's best Competitive game of 2019. The game is free to download from the App Store and Google Play Store. Rumble Stars Football is developed by Frogmind and weighs 125MB. The game was launched in 2019.
5. Dream Soccer League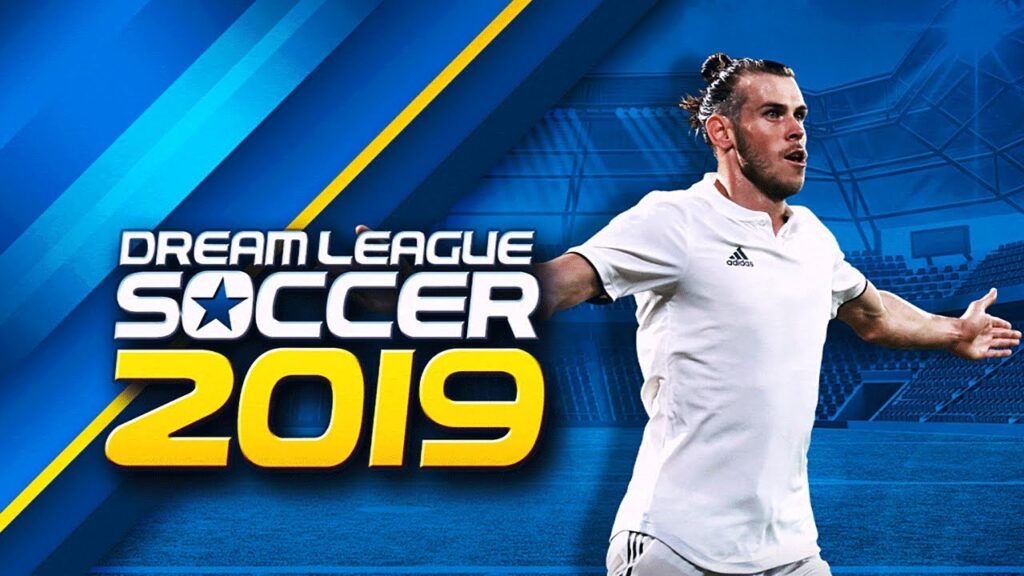 Ever wanted to make and grow your football team? Dream Soccer League lets you do that. You could even go-ahead to call it a football simulator. Apart from just growing and training your team to win matches, you have the freedom to build your very own football stadium. The game also has various kinds of objectives for you to complete paired with the leaderboard and Google Play achievements as well. Completed training and building your team? Take them out on the field and control how they move shoot and tackle. There are a lot of competitions for you to play and ranks to level up as well. The game is free to play with in-app ads and purchases that can be made. The game is developed by First Touch Games and was released in 2023.
6. Soccer Star 2023 Top Leagues
If you've heard about the Indian Super League, then is the game for you to play. You get to play with your favorite Indian football team at either club level, national level, or league level. Apart from playing with the Indian teams, you can also play with other English leagues as well. The game has gained popularity only because of the simple controls and good enough graphics for a mobile game. Though with time the game gets a bit difficult like for example, you'll have to wait a bit longer to be able to refill energy for your players. Unless you shed in some real money to get things going quickly. The game has been developed by Viva game Studios and was released in 2017. The game is free to download and weighs 111MB. It also has ads and in-app purchases to get rid of the ads and buy other games, upgrades.
7. Head Football La Liga 2023
Fans of La Liga will enjoy this game since it's an official game of la Liga itself.  The game has all the official La Liga players, teams, and stadiums as well. The game lets you train and improve players in your team and also allows you to make use of special abilities and power-ups that will benefit the team. Apart from that, the game also lets you customize and design your character how you wish. There are three modes for you to choose from – Missions, career mode, and Friendly Mode. The game lets you play online matches with other players. However, the game does have ads and it might be a bit disappointing for a few, but a fun game to play. The game is free to download and was released in 2014. The game is developed by La Liga Nacional de Fútbol Professional and weighs 54MB. It is yet another good alternative of FIFA 21.
8. Final Kick 2023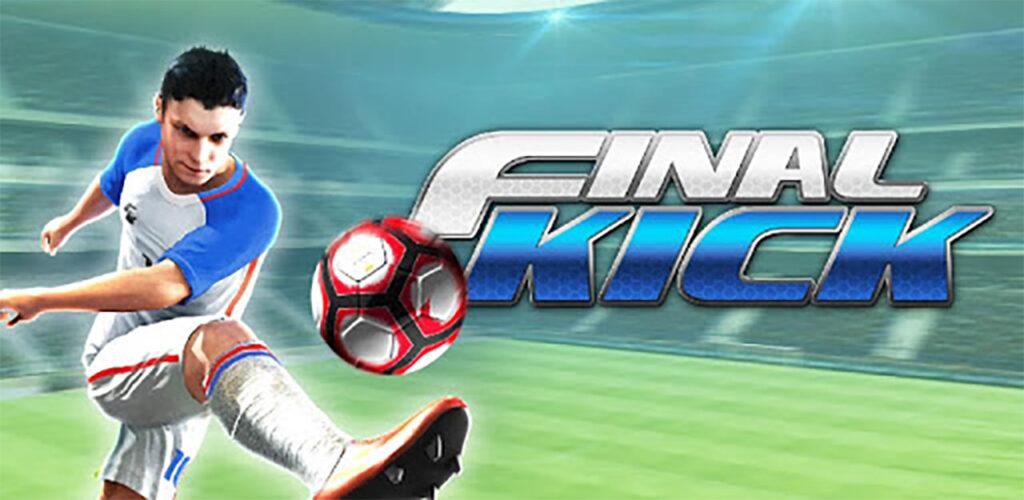 The next pick in list of best games like FIFA 21 is the Final Kick 2023. Just as the game's title says, it's all about penalty shootouts. Though the aim of the game seems plain, the graphics aren't.  The graphics are really good on this simple game and so are the controls, nothing fancy. You can play online with your friends or offline against other AI teams. There are actual tournaments for you to play and win, all penalty shootout ones that is. The weekly tournaments are fun as you get to compete with people from all over the world to race to the top of the leaderboards. The game is free to play and weighs 100MB. The game has been developed by Ivanovixch games and was released in 2014.
9. Kevin Toms Football Manager
While all the games on this list have great modern graphics, this one does not. This game will appeal more to the older retro gaming fans who love football. The characters look like stick figures, the game has simple controls and lots of seasons to play. So why would you not want to sit and play this game for a long time? As it's a football manager game you can buy, sell, train, and strategize your players and teams. The game is a paid one at $3.99 with no other in-app purchases. But the game once and get access to all the in-game items for free. The game has been developed by Kevin Toms, was released in 2016, and weighs 82MB.
10. Football Manager 2023 Mobile
Here are SEGA's hands at bringing up a football manager game. Like most manager games you can pick your players, train them, create your team and play with more than 60 leagues from top nations. You can also train your players and if you have something to say about their training you can voice them out with negative or positive feedback. The game gets refreshed version every year with a few new bits here and there. The new season for Football Manager 2023 has added three new nations. The game costs $8 along with other in-app purchases. Football Manager 2023 Mobile is developed by Sega and was released in 2023. The game weighs 891MB.
11. Soccer Manager 2023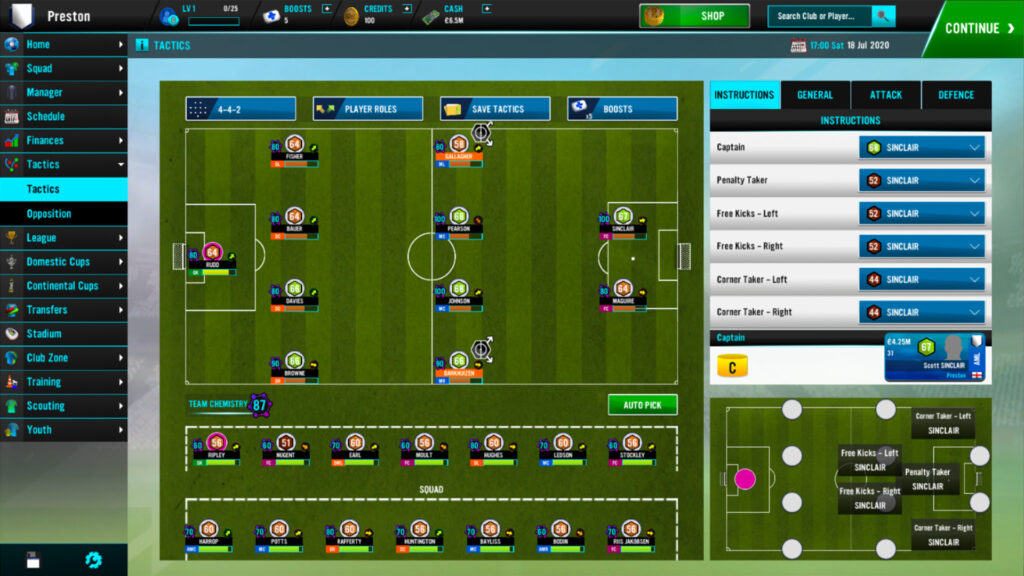 If you've wanted to play something like Sega's Football manager but for free and a few sacrifices here and there, this game is a good option. The graphics are quite fine and have good 3D-based animations. This football manager game lets you do everything from managing your team, training them, and even taking it up to build stadiums as you like. There are around 800 clubs to choose from and whatever decision you make for your team will directly affect how your fans respond to it. You can even transfer your players from one club to another club assign squad positions and jersey numbers as well. This is a fun game to play and pass your time. Soccer Manager 2023 has been developed by Soccer Manager Limited and was released in 2023. The game has ads, is free to download, and weighs 89MB.
12. Pixel Cup Soccer 17
The next-pick in the list of best games like FIFA 21 is the Pixel Cup Soccer 17. This is an arcade-style retro football game that's currently in early access. The game's pixel art characters will throw you back to the late 80s and early 90s years. The game is a simple football game to that of the first FIFA game that got launched back in 1993. You have 3 modes, player vs AI, player vs player, and competition mode aka party mode. There are seven competitions to take part in and play. The game has been developed by Betawi games Studio and was released in 2016. The game costs $9.99 and will consume around 100MB of your storage.
13. Captain Tsubasa: Rise of New Champions
Japanese games and culture are loved the most around the world, not to forget manga. You get to build and create your character plus build your own playing 11. Considering it's an anime-based game, you have two-story modes for you to play. You can either choose to play the anime world or the football world with Captain Tsubasa. Thinking about playing with other anime fans who love this game online? Need not worry as you can play matches with them. You've got few friends to play around a few quick matches? No problem! The game lets you play with up to 3 other players. Developed by Tamsoft Corporation and released in 2023, the game will cost about $59.99. You will need to have around 38GB of free space on your PC.
14. Football Strike – Perfect Kick
Just like how Final Kick is a penalty shooting game for mobile, Football Strike is the same but for PC. You can play various kinds of penalty shootouts as long as you like. You are the star of the match and your goal is to score all the penalty shootouts without missing a single one. On, and this game doesn't require to have anything heavy spec PC at all. A simple 64-bit Windows 10 OS is all that you need and some good RAM of at least 4 GB. Thanks to its low graphics and lightweight game anyone can download the game for free and pass the time knocking the ball into the goal. The game has been developed by Panda Game Entertainment and weighs just 35MB.
15. Football Drama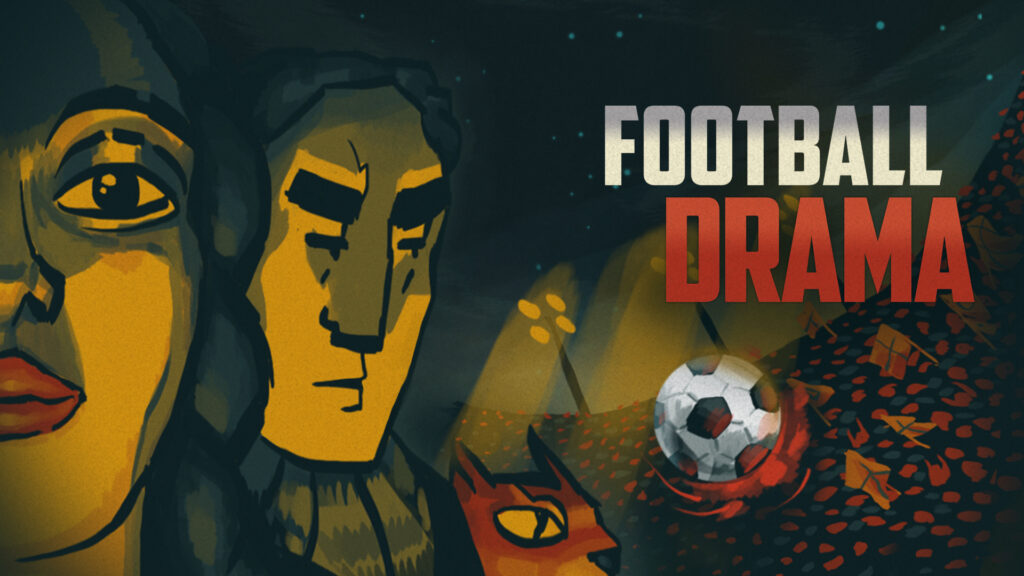 Here is a strange indie-based football game. It's absolutely nothing like the other games on this. This is a card-based game where you are a manager of a club call Calchester. As a manager, you have to guide your team from the bench as you watch them play on the field. From the time you've retired the team has been failing miserably and it is only you who can save the team and bring it back to its former glory. The game is based on the all-around choice that you make and the cards that you receive to help your team. A unique game to try for yourself. The game has been developed by Open lab Gams and Demigiant and was released in 2019. The game requires around 500MB of your HDD space and costs $11.99.
16. Football, Tactics, and Glory
Another Football manager game for you to play. You can plan the battles based on your strategies, upgrade your team members, and composing them in such a way that can utilize their complete skill during a game. Setting the tackling position of the players is as simple as moving chess pieces on a chessboard and with time you'll automatically know what to do and where to move them. Usually, Football manager games will take you at least a few days to complete a season, however, this game will require just a few hours of gameplay to be able to progress to the next season. You can always try out the demo for this game before purchasing to see if you enjoy playing such a game, The game is developed by Credteam and was released in 2018. The game costs $11.99 and requires at least 800MB of space on your hard drive.
17. Kopanito All-Stars Soccer
A 2D game that has no real players and no referees whatsoever. The game is an arcade one with your players having various kinds of superpowers that can either help or break your chance of being able to score well. The game makes more sense as a fun party game that you can enjoy. Up to 4 friends and you can play this game and have loads of fun. Or, if you just wish to play with people online, the game will let you do so. To have the best experience, the game recommends that you make use of the controller to play the game. The game has been developed by Merixgames and was released in 2016. This light-sized game requires 500MB of storage and will cost you $5.99. It's one of the best games like FIFA 21.
18. Behold The Kickmen
If you don't know anything much about football but would love to try a football game just to see how fun things are, then behold the Kickemen is the game for you. The game is baked more on kicking around and round till you can score a goal. It's amusing to see how the original idea started as a joke and turned into a fun and crazy game to play. You don't need to know any rules of football to play this game. Simply take the bool and keep kicking it to score. You might even end up using a bit of power and kicking out either a player from your team or the opponent's side. It a good game to play at parties but do keep in mind that it's a single-player-only game and has no multiplayer mode whatsoever. The game has been developed by Size Five games and was released in 2017. The game requires 1GB of space and costs $3.99.
19. Super Arcade Football
A top-down 2D football game you wanted? Here it is. A fast-paced retro game from the early SNES days. The game is currently in early access and has only a single-player mode. There are different kinds of football pitches for you to play on – muddy, icy and, dry ones. The game has online and local multiplayer modes which you can enjoy while remembering the good old retro gaming days. The game has a full-sized stadium with the crowd cheering as well as security in case something terrible is bound to happen. The developers have revealed that the full game should be available by mid of 2023 and we will get to see more content as well as a story mode you people to enjoy. The game has been developed by OutOfTheBit Limited and was released in 2016. The game costs $9.99 and will occupy 1GB of your hard drive
20. Totoball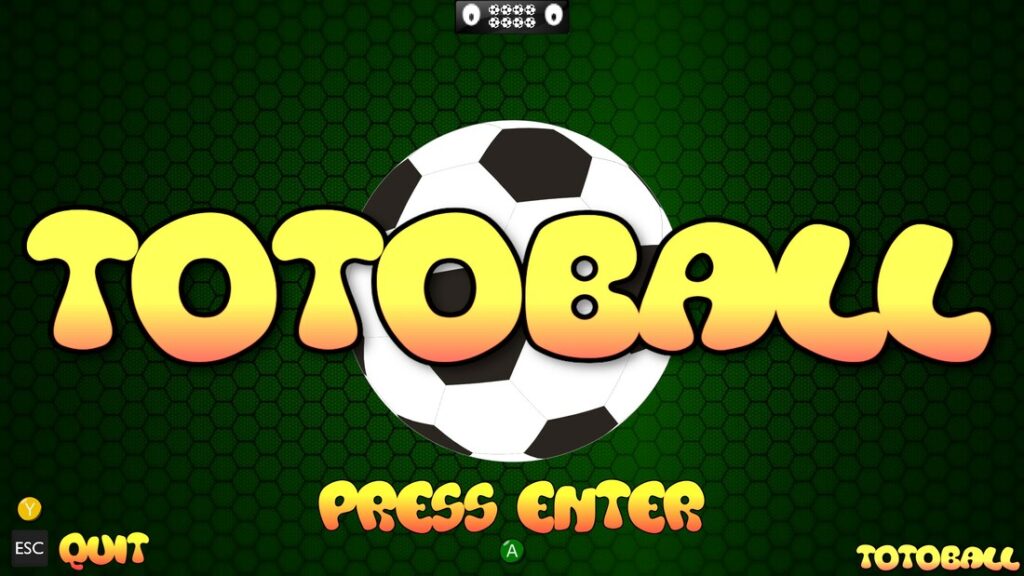 Remember the good days when you could go out to the malls or your local sports clubs to play table football? Well now thankfully you can enjoy the same experience right over on your PC Table football or Foosball as it's known in other places is a very simple local multiplayer game. You could play it as a single-player, but why would you waste time doing that? The controls are super simple to use. You and a friend can have a good time playing the game. The game will be also more fun at parties if you've got a good enough sized screen to enjoy the most out of it. This simple yet fun game has been developed by Artur Rezende and was released in 2017. The game requires around 150MB and will cost you $0.99 only. It is the last game we've picked for list of best games like FIFA 21.
Conclusion
Of course, the kits have brought different varieties of football games that you can enjoy if you've got bored of playing FIFA 21 all the time. It does feel good trying out games similar to FIFA 21 of football games so that you can have a good time. Apart from a few that might not seem reasonably priced, the rest are an absolute steal especially if you can get them during any of the Steam sales that take place during various festivals and seasons. You May Also Like – Best Games like Cricket 19 for Android and PC If we've missed your favorite FIFA 21 alternative, then let us know in the comment section. Also, share this article with your friends. More Related Articles: