We all miss our childhood deeply, and there are some things that make us feel nostalgic towards that time. Well, there is no doubt that childhood is most people's sweetest memory. There are several films and shows from that take us on a nostalgic ride and make us feel those childhood days again.
The movies that are mentioned below are all the famous movies that we used to watch on our cable TV as children. These movies used to take us in a different zone, so if you also want to feel that zone all over again, watch these movies and revisit old memories.
1. Jumanji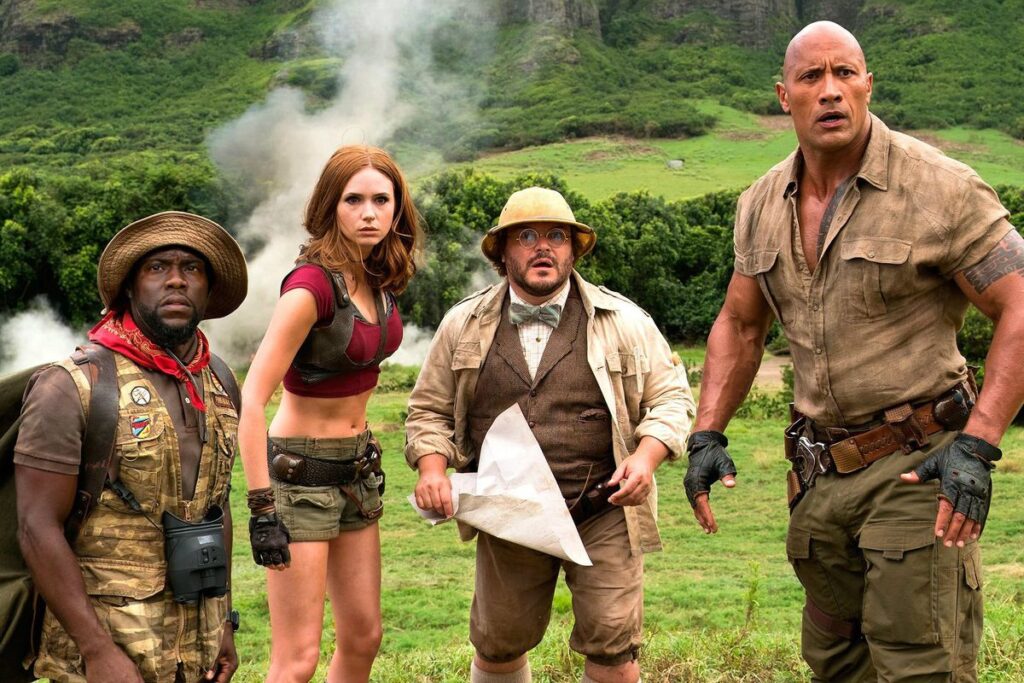 Jumanji is a family fantasy film that revolves around two orphan kids Judy and Peter, who discover a strange jungle-themed game called Jumanji in the attic of an ancient mansion. While the kids are exploring it, the mysterious board game transports Peter and Judy Shepherd into a realm of adventure.
When they begin playing, they free Alan Parrish, who has been trapped for decades in the game's inner world. The kids can liberate Alan for real if they win Jumanji, but first they have to convince the frightened Dr Sarah to play her part. The four players have to fight gigantic bugs, misbehaving monkeys, and even stampeding rhinoceros.
2. Stuart Little
Stuart Little is a family comedy film that revolves around Stuart. When the Littles go to an orphanage to adopt a new family member, they choose Stuart, a delightful young mouse. While George is wary of his new brother at first, the family cat Snowbell is not at all pleased about having a mouse as his "master" and schemes to get rid of him. Stuart resolves to meet these challenges with as much grit, love, and courage as he can summon. As a result, he demonstrates to his new family that big things can come in small packages.
3. Inkheart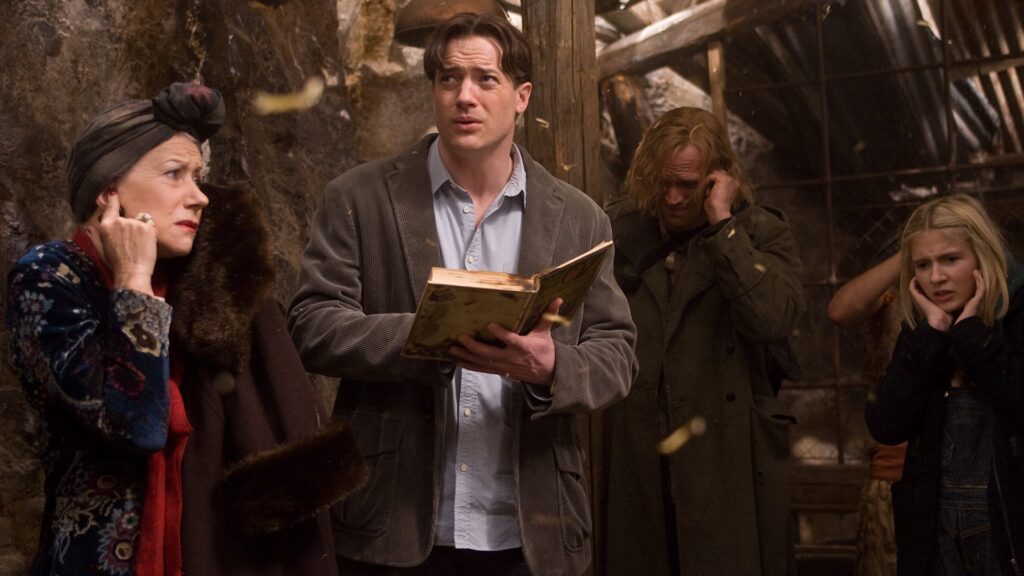 Inkheart is a fantasy family film that revolves around Mo, and his daughter Meggie. By reading aloud, Mo and his daughter, Meggie, are able to bring storybook characters to life. Mo's gift goes wrong when he unwittingly summons Capricorn, the wicked villain from the novel "Inkheart".
Mo and Meggie must devise a plan to return him to his literary domain, but the endeavour will be difficult because the villain enjoys his new world and will not leave it willingly.
4. The Witches
The Witches is a family adventure film that revolves around Young Luke who unwittingly spies on a witch conference while visiting at a hotel in England with his grandmother, Helga.
The Grand High Witch unveils a plan to use a mystical concoction to convert all children into mice. When the witches discover Luke has overheard, they put the formula to the test on him. Luke the mouse must now combat the witches with the help of Helga and the hotel manager, Mr. Stringer.
5. Goosebumps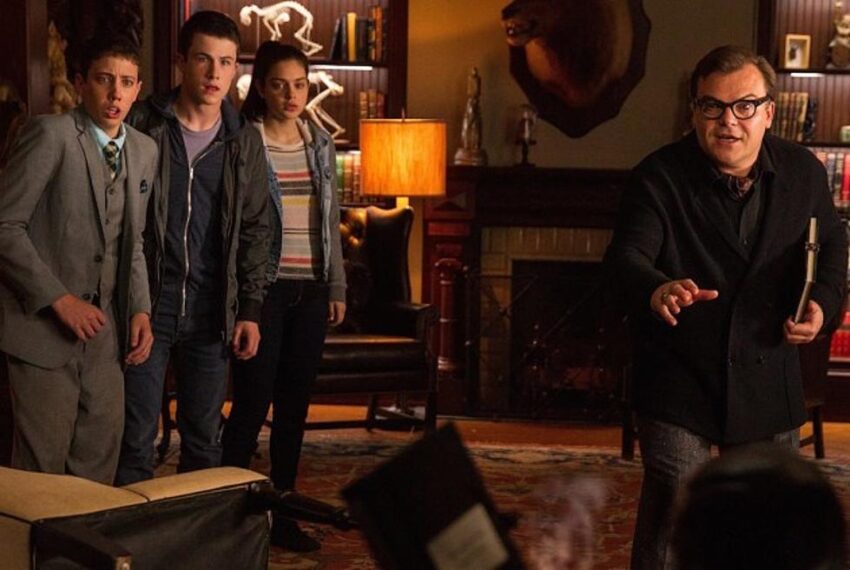 Goosebumps is a horror fantasy film that discusses young Zach Cooper, who is unhappy about moving to a small town from a big city. He finds a sign of hope when he meets his lovely neighbor Hannah, whose enigmatic father is revealed to be R.L. Stine, the famed author of the best-selling "Goosebumps" series.
When Zach unintentionally releases the monsters from the amazing tales, it is up to Stine, his daughter, and Cooper to send the monsters back to their rightful places in the books.
6. Matilda
Matilda is a family comedy film based on Roald Dahl's novel of the same name. The story revolves around a young girl Matilda Wormwood is a brilliant girl who is bound to put up with crass, aloof and emotionally distant parents, especially her unfair father.
Besides her family's bad behavior, Matilda's nasty principal, Agatha Trunchbull, is a disturbingly rigorous bully. When Matilda discovers she possesses the power of telekinesis, she uses it to protect her friends from Trunchbull's monstrosity and to fight against her cruel parents.
7. Nanny McPhee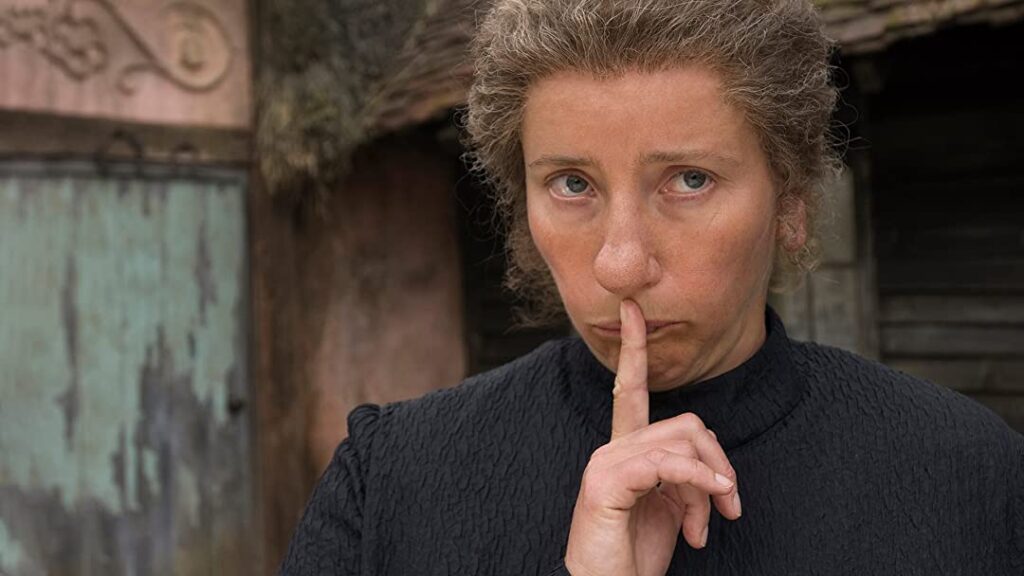 Nanny McPhee is a family comedy film, and the story discusses Cedric Brown a widower, who employs Nanny McPhee to look after his seven rowdy children, who had ejected all prior nannies. Nanny McPhee, who is taunted by Simon and his brothers, employs otherworldly powers to enforce discipline. When Lady Adelaide Stitch the children's great-aunt and benefactor, threatens to separate the children, the family rallies around Nanny McPhee.
8. Mr. Bean's Holiday
Mr. Bean's Holiday is a comedy road trip film that revolves around Mr. Bean's vacation adventure. While he is on a vacation to the south of France, hoping for a relaxing and sunny vacation along the Riviera, his journey does not go as planned when he is confronted with a sequence of misunderstandings and completely unlucky events. Mr. Bean eventually winds up wrecking the last film of the arrogant director Carson Clay and makes an unintentional appearance at the Cannes Film Festival.
9. Baby's Day Out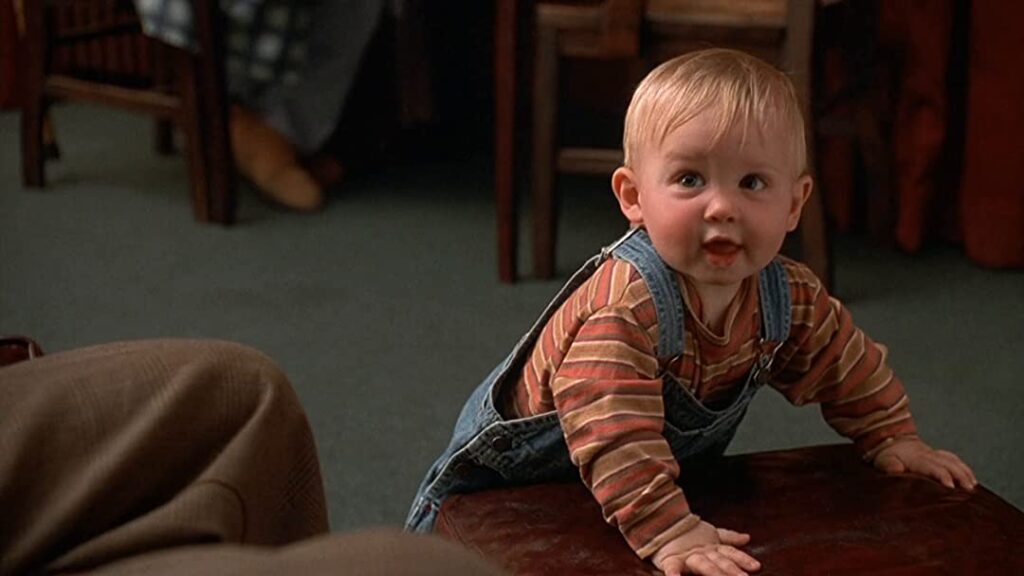 Baby's Day Out is a comedy family film. Three crooks pose as children's photographers and scheme their way into a mansion to kidnap an infant. Their hostage, on the other hand, proves to be rather resourceful, eluding capture and making his way into downtown Chicago. Now the con artists must locate their kidnap victim, who believes that in order to return home, he must re-enact events from his favourite book, which includes visits to the zoo and a construction site.
The movie is fun to watch and is everyone's favorite childhood movie. If you want to watch all these films, we suggest checking out Spectrum Cable TV. Spectrum has channels for people of all kinds of preferences and if you are a Spanish-speaking customer, you can get customized plans with half of Spanish channels and half English.
To know if Spectrum offers its services in your area, or if you want to enquire about the channel lists, call Spectrum Telefono at 1-844-487-2710. So, get your package now and enjoy your favourite childhood films.
10. Home Alone
Home alone is a Christmas comedy family film that revolves around Kevin McCallister, an obnoxious 8-year-old who is forced to sleep in the attic by his mother the night before a family trip to Paris. Kevin wakes up to an empty house after the McCallisters leave for the airport without him.
Kevin is on top of the world as his wish to be left alone is fulfilled, but his joy fades when he learns that two con men are planning to rob the McCallister home, and that he is the only one who can protect the family home.
11. Casper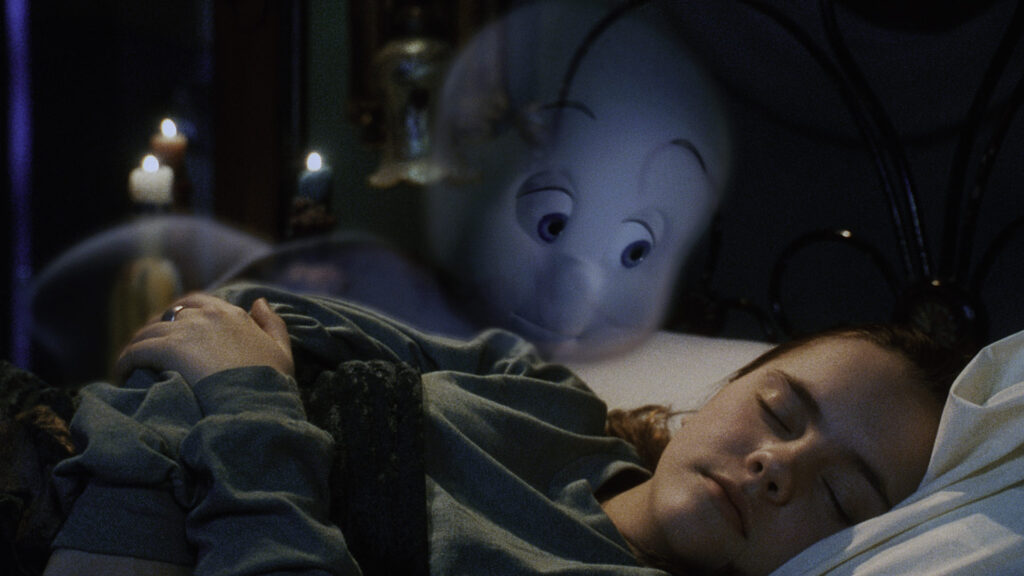 Casper is a fantasy family film that revolves around a sweet young ghost Casper who inhabits a Maine mansion peacefully. When psychic James Harvey arrives to meet with Casper and the other spirits, he brings his adolescent daughter, Kat, with him. Casper rapidly falls in love with Kat, but their growing romance is strained not just by his phantom relatives' mischievous pranks, but also by his transparent status.
Well, we are sure that reading about your childhood movies took you back to those days, but if you want to enjoy and revisit old days, watch these movies now and enjoy. The movies are set to take you on a nostalgic ride down your childhood days.