Fitness studios like yours thrive on consistent membership and a constant influx of new members. But marketing for your fitness studio can be tough, especially since seasonality plays a big role in membership levels.
Today, let's break down how you can run effective seasonal marketing campaigns for your fitness studio in detail.
Social Media Marketing Tips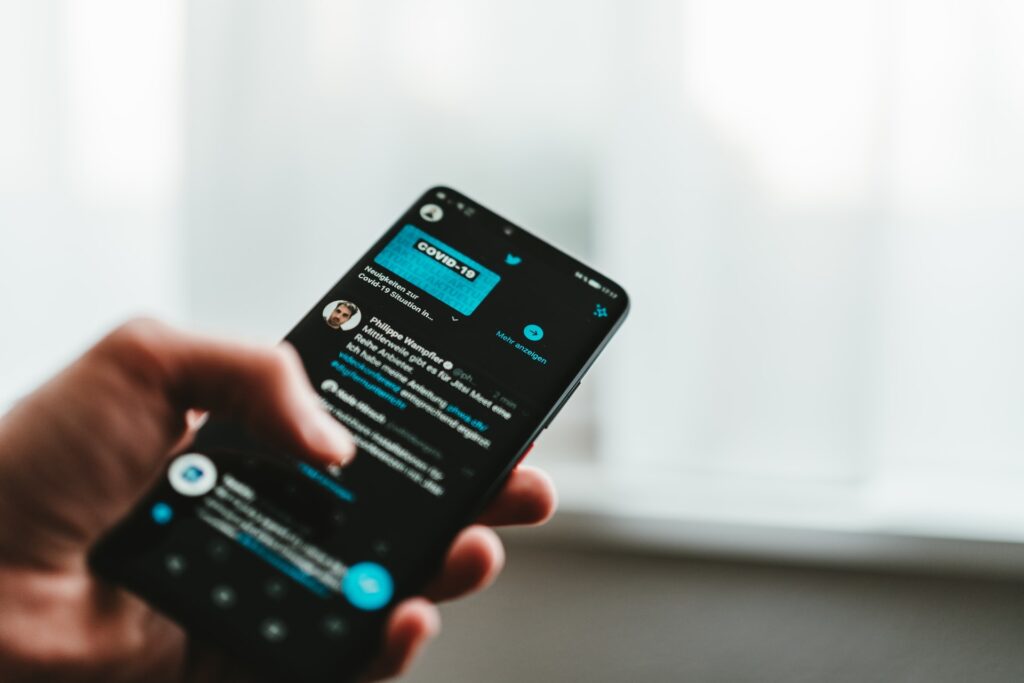 Any modern fitness studio needs to have at least one social media profile. Preferably, you'll have a profile on each major social media platform, ranging from Facebook to Instagram to Twitter. These social media platforms give you invaluable opportunities to market to your core audience as the seasons go by.
Have a New Years' deal you want everyone to know about? Announce it on your social media profile! If you're offering Christmas discounts for current members to gift memberships to their family members in the next week, say so with a social media post!
In many ways, social media marketing is a great means to connect with your current fitness studio members and to show that you care. Your fitness studio is more likely to succeed if online leads see that you're dedicated to getting people in the gym and working out.
Online Ads
Don't discount the value of online ads, either. These are less effective than many other means, but they can still be important if you link them to localized keywords, such as "fitness studio near (your location)".
Any online ads should have great visuals, a compelling message, and a clear call to action that takes people to your fitness studio's landing page. Speaking of, make sure that your fitness studio's website is well-designed and easy to navigate through! It doesn't have to be very competent, but it should have lots of great photos showcasing the space and people enjoying themselves at your gym.
Email Marketing for Your Fitness Studio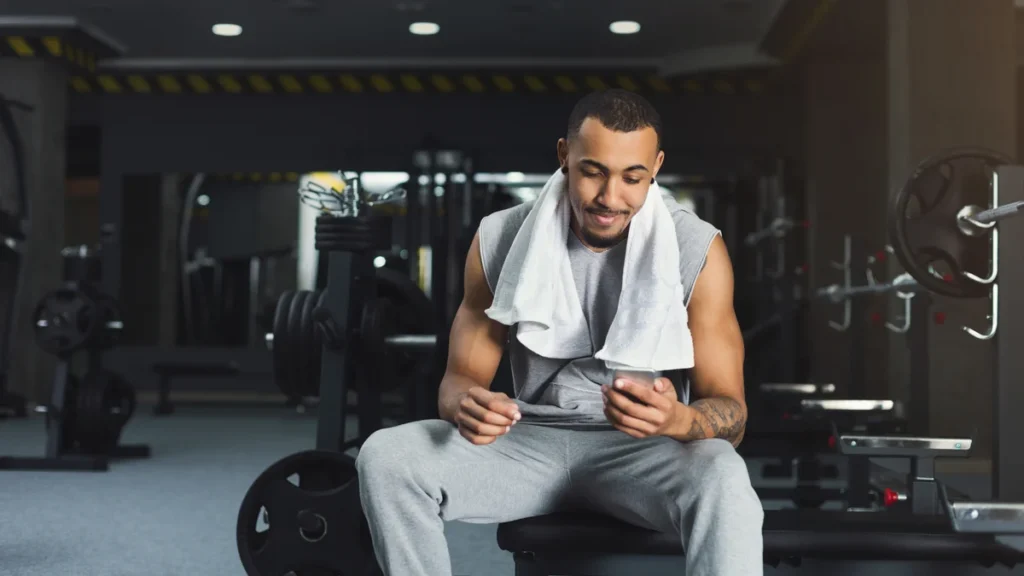 Your members are prime candidates to continue to advertise to, especially if you want to make sure they don't skip their membership renewals. If they're members, you should already have their email addresses.
Send emails regularly (once a month at least) and put in some special offers or discounts from time to time. You can also announce upcoming seasonal promotions, such as the above-mentioned New Years' packages, through email marketing messages. Note that these are particularly smart marketing tips if you use email marketing to bring former members back into the fold.
Posters Around Town
But as a fitness studio, most of your marketing should be offline and in person. To that end, design high-quality, attractive fitness posters using tools like PosterMyWall. Then place these posters all around town in strategic locations, such as:
Coffee shop community boards, especially if said shops are near your fitness studio's in-person location
Telephone poles around your neighborhood
City hall on community boards
At colleges, which are great places to connect with young people who want to be fit
Near retirement homes
And more
As with online ads, your in-person posters need to have your fitness studio's address, contact information, and a call to action. Don't be afraid to make several different versions of the posters with different high-quality photos of fit people working out. Show people what they can look like and they will be likely to give your fitness studio a call.
Add some seasonal-specific messaging, too. There's no bad time to start getting fit, so tailor your posters for spring, summer, fall, winter, and the holidays.
Refer-a-Friend Programs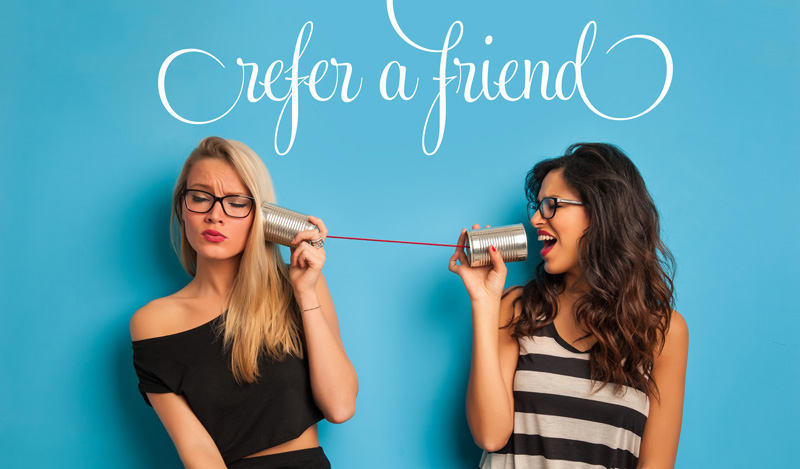 For many fitness studios, current members are the best marketing resource available. If you can incentivize them properly, your current members may bring new business to your fitness studio without you having to do much at all.
You can get started with this through refer-a-friend programs or referral programs. For example, offer each current member 50% off their next month's membership (or even free membership for the next month) for each person they bring to your fitness studio.
Then your current members will speak to their friends, family members, and anyone else. Not only does this help you market your fitness studio effectively, but it also helps you build relationships with your current members and their friends/family. The better the relationships are, the more likely the current members are to renew their memberships time and again.
Holiday Deals
We've already touched on New Years' deals, but it bears repeating: seasonal marketing for your fitness studio should double down on discounts and special offers. For example, offer a discount for Christmas, Easter, or any other holiday coming up.
New Years is the easiest example. Many people make New Years' resolutions to get fit, so take advantage of this and make your fitness studio a little cheaper temporarily to get people to your gym. To incentivize people to stick with their resolutions for the first few weeks, offer discounted months of membership for at least six months in advance. Your members are less likely to cancel their subscriptions after half a year of consistent attendance.
Cross-Promotions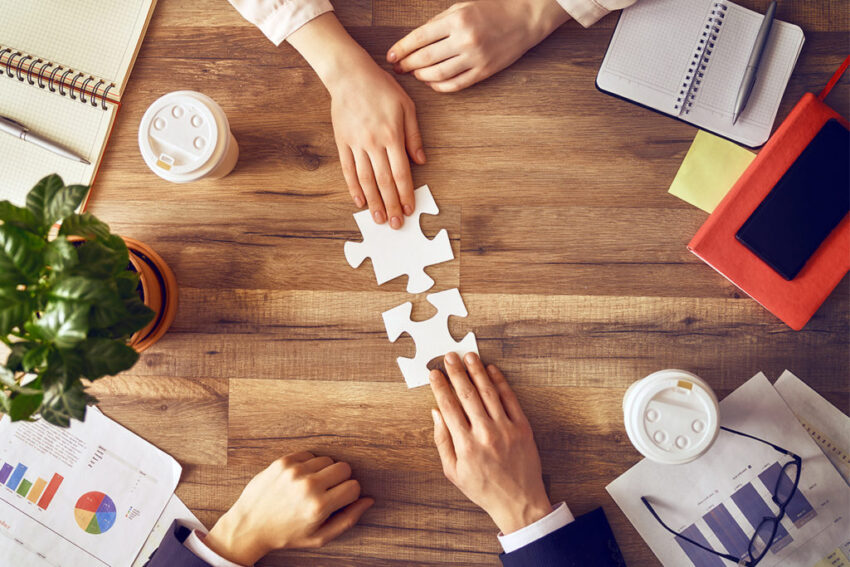 If there are other businesses near your fitness to your location, consider cross-promoting seasonal deals or holiday specials with them. For example, you can partner up with a coffee shop or organic grocery store to get people healthy and active through sharing posters, seasonal marketing campaigns, and online social media cross-links between both of your sites.
Park Exercise Days
If a big holiday is coming up, hold a park exercise day at the local park with some dedicated fitness studio members. Do some yoga or other exercises and be sure to have big posters around you so pedestrians know what business you represent and who to ask for questions.
Wrap Up
There's no wrong way to market your fitness studio, but tweaking your poster materials or social media marketing messages for seasonality will make your marketing seem more timely and personable. That may do wonders for drawing people to your fitness studio and brand overall. Don't forget to market heavily during the holidays, especially regarding discounts!