Eyebrow lamination is a trending procedure that creates fuller-looking eyebrows and sets the hair in a desired position, depending on the look your client would like to achieve.
If you want to add long-term brow styling to your list of services, you are in the right place!
After reading this article, you will learn what tools are needed for this beauty procedure, as well as how to perform it correctly.
What Products Are Used for Brow Lamination?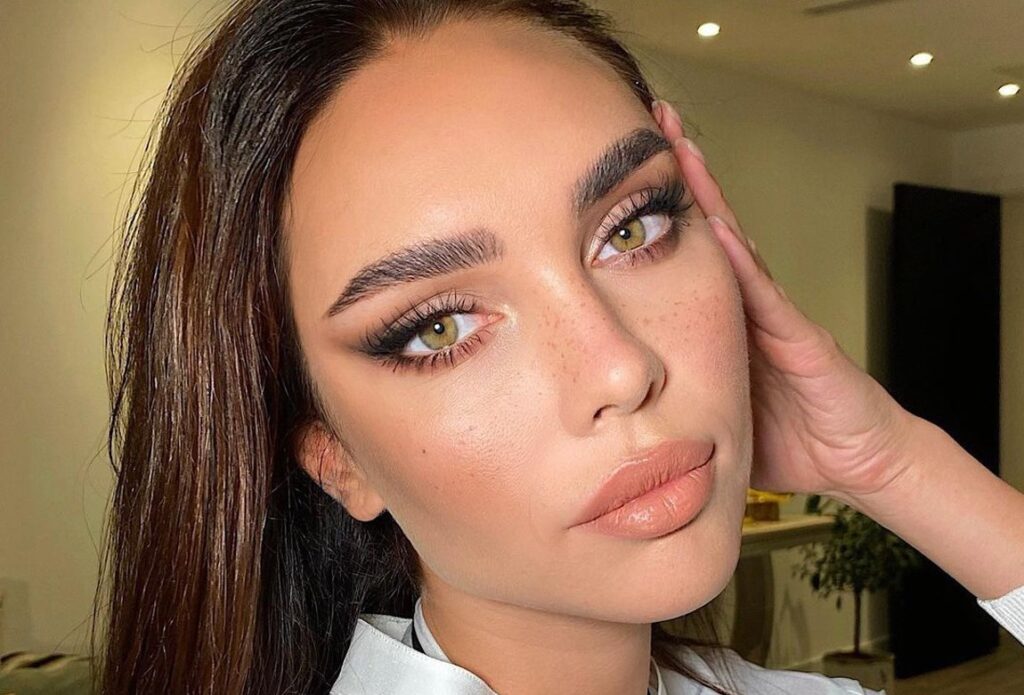 You can purchase the necessary tools and consumables separately.
However, we recommend buying the eyebrow lamination kit, which includes everything you need for lamination:
Perm solution Brow Lift 1
Brush applicator
Fixing Solution Brow Fix 2
Lamination glue
Nourishing lotion for eyebrows revitalizing and strengthening Brow Bomber 3
The best price and quality ratio is offered by the Italian company Inlei.
TOP lash and brow techs all over the world choose these tools and consumables for their work.
Let us dwell in detail on what is so good about the products of this brand:
1. Certified products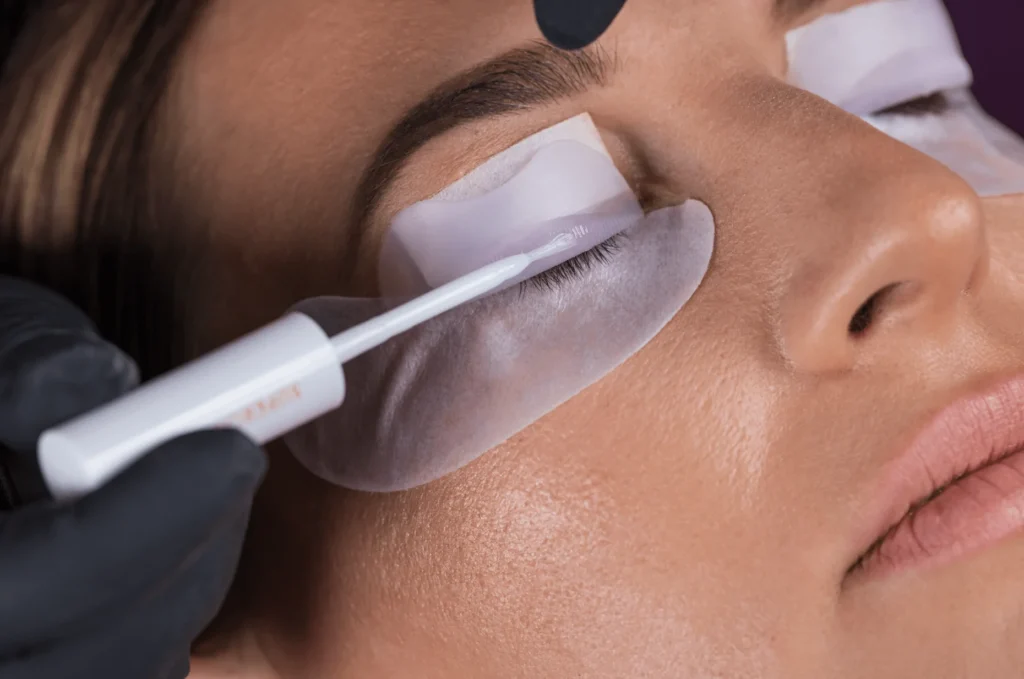 By purchasing Inlei, you can be sure that these tools and consumables are safe for health and meet all world quality standards.
2. Efficiency
Thanks to the ergonomic shape of the tools, as well as delicate but effective formulations, you can always achieve the predicted results.
For example, make the brows fuller-looking, give them a certain shape, etc.
3. Long term of wearing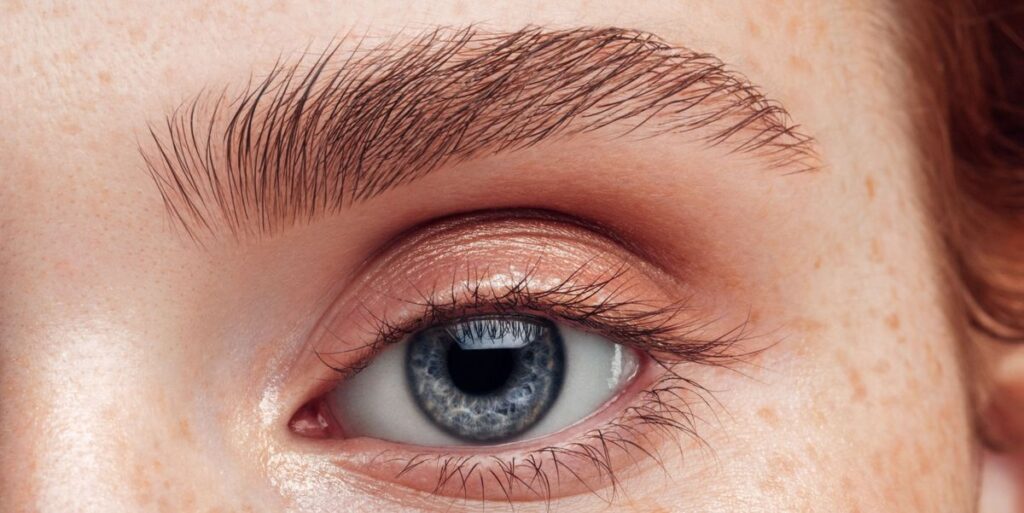 All products of this company give a lasting result so that customers will enjoy their beautiful eyebrows for a long time.
In addition to the above-mentioned items, which are included in the eyebrow lamination kit, you can buy many other products for different tasks.
For example, fillers, conditioners, tints of different colors and oxidizers, tweezers and mixing bowls, threads for threading, neutralizing sachets, and much more.
Now you can satisfy the needs of all customers!
Eyebrow Lamination Step by Step Process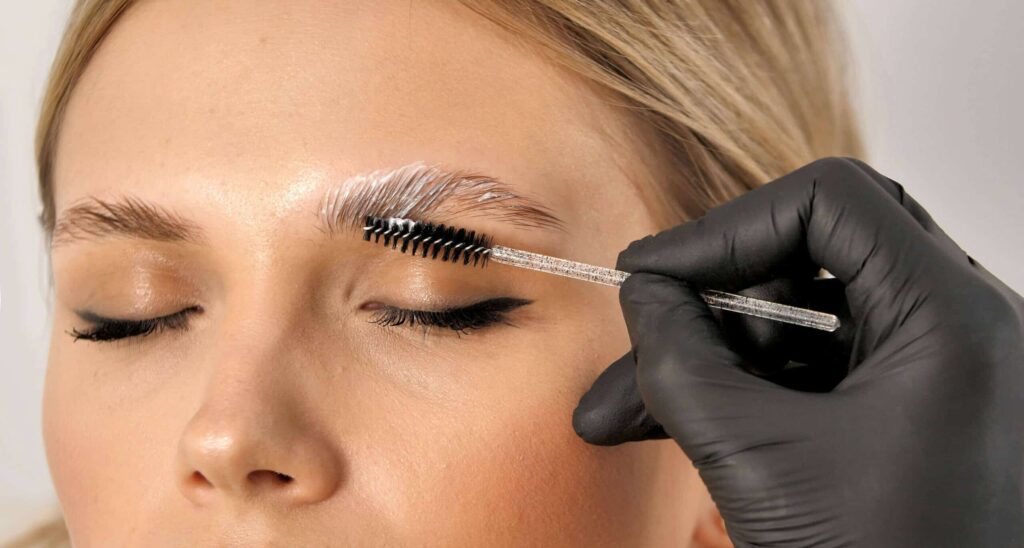 Give the eyebrows the desired shape. Draw the symmetrical shape of both eyebrows with a pencil. If necessary, remove the undesired hairs that are out of this shape.
Apply a cleanser that will carefully remove makeup and dead skin cells.
Apply the glue onto the eyebrow and spread it evenly with the brush. Comb the hairs in the desired direction. Leave on for about 30 seconds.
Apply perm solution Brow Lift. How long the solution will stay on depends on the thickness of the hair. For fine hair, it is 6-8 minutes, for medium ones – 8-10 minutes, and for very thick hair – 10 to 12 minutes. After this time, remove the product with a cotton swab.
Apply the fixing solution Brow Fix 2. Wait for the necessary time. The time is determined by the formula: half of the time used for Brow Lift 1 + 1 minute.
Clean the hair and apply the nourishing lotion Brow Bomber 3. Your eyebrows are ready to conquer the world!
Ideally, we recommend completing the brow lamination course, where you will know all the nuances of this beauty treatment.
This course, as well as eyebrow lamination kit, can be found on the website of a Canadian company LashStorePro.
The brand is Inlei's official distributor, so you can be sure that you are purchasing quality original products.
Contact LashStorePro and you will be advised on the best training program, as well as on the right tools and materials to make your services even more demanded!