Over the years, slot games have proven to be the most popular among online and offline casino players. However, the popularity did not just come about as an abrupt development. The truth is that these games have a rich history that dates back to the 18th century.
The games have been played under a wide range of circumstances which have helped increase their popularity among gambling enthusiasts. With the onset of online gambling sites like www.reddogcasino.com, one can only expect more people to embrace slots.
It is important to look back in the history of how these games have evolved so that you can understand their current status. Let's dig in as we evaluate the evolution of slot machines over time.
1880s: The Earliest Slot Machines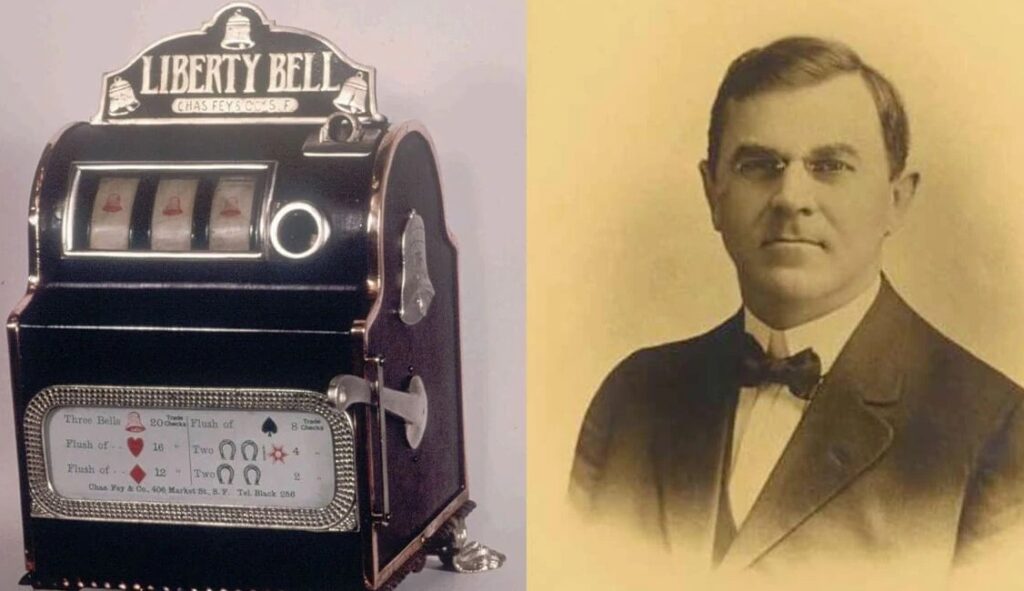 When the term slot machines first came out in the 1880s, it did not specifically refer to the games played through the machine we know today. Back then, it meant vending machines. That's because nickel would be dropped in the coin slot, and the machine dispensed whatever product someone wanted.
The first slot machine related to the gambling world came into existence in 1885 but is nothing close to what the modern-day slot machines look like. They were more of novelty machines, and they had basic features like toy horses that race on a small track. Tokens or nickels would mainly be used for betting on these machines, and wins were redeemable through cigars and drinks.
A Brooklyn firm came close to developing a machine that we know today in 1891. The machine incorporated five drums. Each drum included 10 different card faces, making it a primitive slot poker machine. Its mode of operation did not change much from its predecessors.
People mostly put in nickels for drinks or cigars as determined by the winning hand. Most of these machines did not include jack of hearts and spades, making it more difficult for the players to register a royal flush.
Unfortunately, the machine creators were not able to implement automatic payouts since there were too many winning combinations. Regardless, these machines were a huge hit and proceeded to set the precedence of what would happen next in the world of gambling.
In 1894, Charles August Fey, an American inventor, came up with another revamped version of slot machines. He placed the machine at a local saloon where many patrons adopted it. The rapid uptake made him realize that he was onto something big and prompted him to resign from his mechanic job. Fey opened a factory dedicated to making more slot machines.
By 1898, the world was introduced to the Card Bell slot machine. The product was revolutionary because it served as the first three-reel slot that could pay automatically. The name came from the fact that it had poker hands.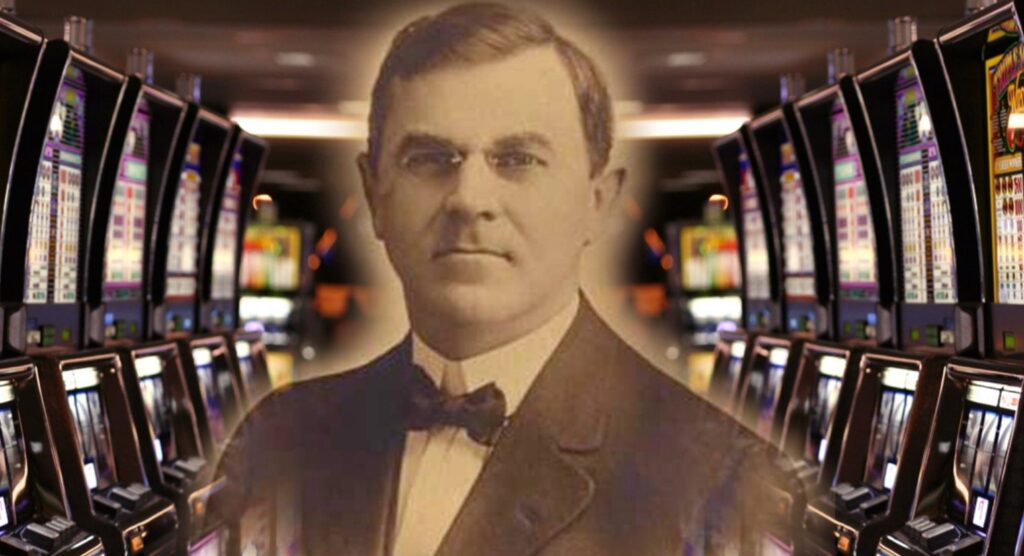 Fey did not stop there because, by 1899, he had built another massively revolutionary product – the Liberty Bell. Experts rank this as the first proper slot machine. It included various symbols like card suits, bells, and horseshoes. Fey had initiated the start of a long journey of slot machines and one that would bear fruits for the gambling community.
The Liberty Machine brought to light the true character of Charles Fey. It presented him as an inventor who believed in starting at the basic level and finding ways to make his inventions better. His Liberty Machine was rightfully named since it served as a liberation for the world of slot machines. He made it known that it was possible to automate payout using these machines. Secondly, it became the first to utilize the symbols that we still love to date.
1900s: Fruit Machines Concept Is Born
Barely a decade after Charles Fey created the Liberty Machine, his competitors had already started copying the idea. San Francisco alone recorded as much as 3,000 slot machines by 1909, thanks to this shameless copying of the inventor's ideas.
The rapid popularity would not go unnoticed as the church and government bodies began to get involved. Many people held open discussions on the ethical standings of slot machines, questions that have remained rife up to now.
Back then, the forces of morality put up a spirited fight to bring down slot machines. The clergy and the law worked in unison to oppose centers from operating slot machines. San Francisco took the first step in 1909 to ban the machines from the city.
Noting the legal challenges they faced, Fey and his competitors opted to remove coin slots from the machines. Players had to buy and take payout at a nearby saloon counter. Most slot machines relocated to Chicago as it was more friendly to their operations.
To further get away from the prying eyes of the law and clergy, slot machine makers started marketing these devices as chewing gum dispensers. They started using fruit symbols to ensure their activities were as hidden from the law as possible.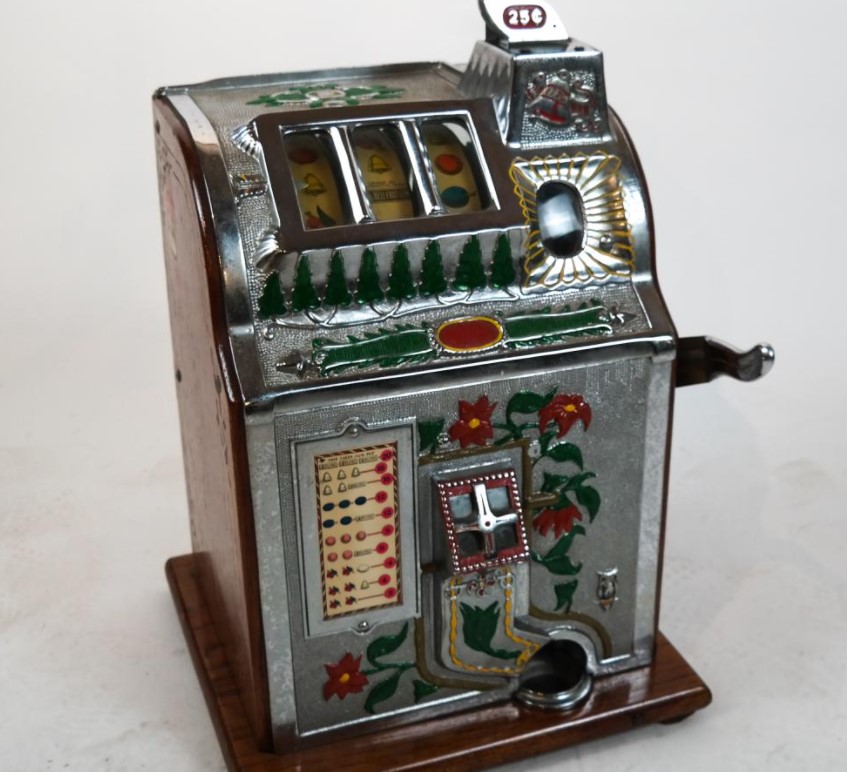 In particular, one company, the Industry Novelty Company, took the major role in selling this idea of a chewing gum dispenser. The fruit symbols that they had on the slot machines were meant to create the impression of different chewing gum flavors.
They took the idea a notch higher by ensuring the machines dispensed gum. For them, it was a way of beating authorities at their game. However, what they did not know is that they had set in motion the concept of fruit and bar symbols in slot machines.
From 1910, Mills Novelty Company copied the same idea but added reels to the chewing gum pictures. Mills Novelty Company wanted to push the popularity of their machines than competitors. Hence, they came up with an even more brilliant idea in 1916 – the jackpot. If someone successfully obtained a certain combination of symbols, they would regurgitate all coins in the machine.
Selling under the marketing gimmick of fruit machines, the slot machines continued to gain popularity during the 1920s. They were strategically placed in resort areas to attract more wealthy players who ensured increased circulation of funds in the gambling world. By the time the Great Depression set in through the 1930s, these machines had continued to thrive.
However, legislators did not take their eyes off the slot machines due to the common knowledge that they were controlled by organized crime. Nevada had relegalized the machines in 1930 as a way of averting economic hardship but totally banned them by 1951. Despite the ban, the operation of the machines mainly in private clubs was largely ignored.
1950s: The Onset of Electromechanical Slot Machines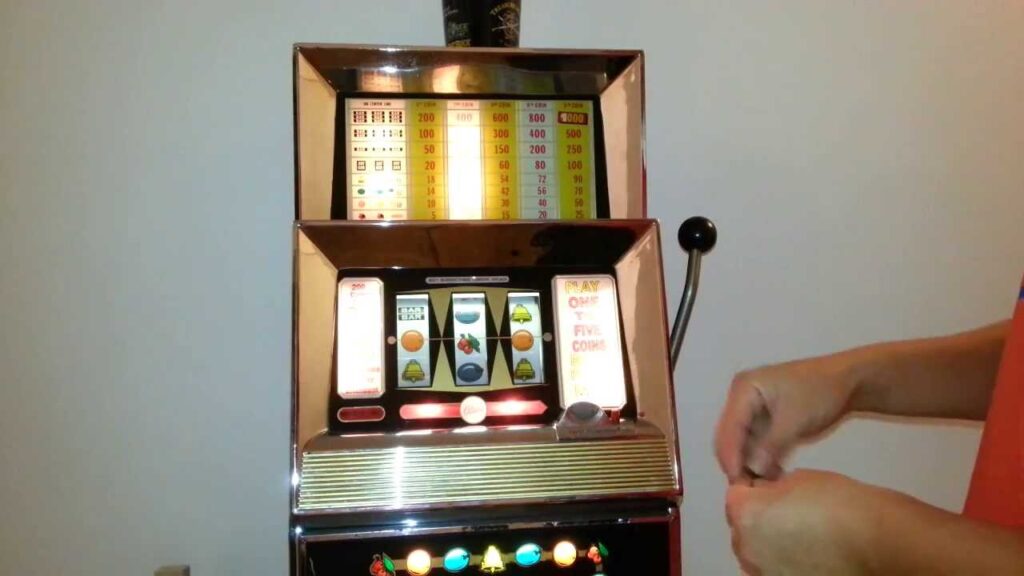 World War II had a major role to play in the uptake of slot machines. After the war, governments were eager to establish different sources of revenue, and slot machines stood out as prime candidates. With such interest, there was a need for the machines to further evolve and keep up with the times.
By 1950s, electromechanical slots were offered. The first-ever electromechanical slot machine was called Money Honey by a company known as Bally. It featured a bottomless hopper and did not require an attendant to process payment. Its automatic combinations had a payout threshold of up to 500 coins.
In 1970, Bally took things a notch higher by introducing more improvements to the Money Honey slot machine. The machine's reels were increased, giving it the power to handle more coins. Thus, players had the opportunity to bet with more coins of higher denominations.
Those who eyed jackpots had a reason to smile because they could now win more than ever before. The company's rise to success was evident as it went public in 1975 and even traded on the New York Stock Exchange. Owing to the innovations that Bally brought to the slots, one could argue that it was the first gaming company.
As much as the electromechanical slot machines gained rapid popularity, they are still primitive as per today's standards. Besides the multipliers, they did not have any other real feature. They entirely operated mechanically and depended on required the player to pull a handle and spin reels on a physical screen.
Electromechanical machines were good for their time, but they would be incredibly boring to play today. Thus, it did not come as a surprise when they gave way to an even more exciting innovation – the video slot machines.
1980s: Say Hi to Video Slot Machines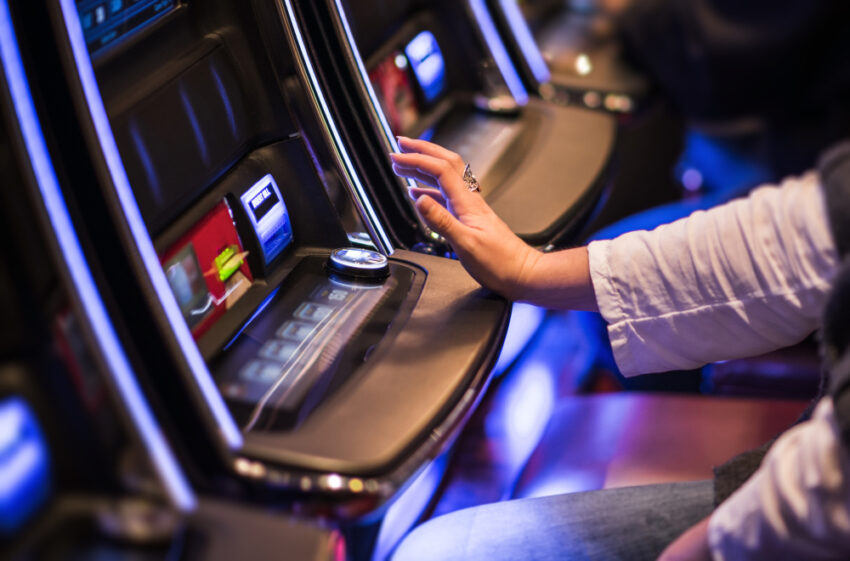 One might imagine that video slot machines had a ready market and that players willingly adopted them. That is far from the truth. In as much as the electromechanical machines had significant let-downs, they were the best-known innovation back then, and not many people were ready to let go of them.
Despite the initial resistance to change, these machines were inevitably the way to go. Satellite and cable TV had just started being a household thing. Thus, similar technology would be required in the gaming world. Digitization was on its baby feet and would soon mature so fast and change slot games in a way that no one had imagined before.
By 1980s, video slots had taken over and every place, including Las Vegas, registered a flourishing industry characterized by progressive jackpots. This formed the basis of the massive jackpots we have become accustomed to today. At that time, many found it fascinating that slot machines could pay millions and were in a rush to be the lucky recipients.
Video slot machines stand out because of the immense capabilities that they introduced into the game. Just as the name indicates, video slots have an additional layer of multimedia. In addition to the reels and buttons that you could get from a regular game, video slots incorporated thematic graphics, sounds, and feature animations.
The first video slot machine was called Fortune Coin, developed in 1976 by Kearny Mesa. It was a 19-inch (48 cm) machine with logic boards that controlled the machine's functions. The first production was tried in Las Vegas Hilton Hotel. It did not immediately pick up as it needed more modifications to make sure its proof from cheating. Upon these modifications, the Nevada State Gaming Commission approved it, and the machine soon found home on the Las Vegas Strip.
As the first American video slot machine, it had a "second screen" bonus that was added to it in 1996 by WMS Industries. A similar machine had also been seen in Australia in 1994. By the way, in Australia and New Zealand slots are called online pokies.The reasoning behind this machine is to change the display under a different game and potentially offer an additional payout.
These machines come in different varieties, and the player can either insert cash or a paper ticket containing a barcode. Upon doing so, the player activates it with a button on the touchscreen (or a physical button), which spins the reels and stops rearranging the symbols.
The machines have a paytable that awards credits based on the winning combination. The symbols that form the winning combination normally vary depending on the machine's theme. Some of the classic symbols that you can expect include bells and fruits. The video slot machines often carry a unique or shared theme. In most cases, popular media houses across television and film will license the theme in question.
Video slot machines have evolved to multi-line slot machines to offer more than just one payline. Players prefer this because they can get random winning combinations from visible symbols that are not necessarily part of the main horizontal. The machines can have as many as nine, 15, 25, or as many as 1024 paylines. The player's overall win largely depends on the size of their bet.
One of the key factors that separate video slot machines from reel machines is the approach to payout. In reel machines, you can only win the maximum jackpot by playing the maximum coins (mainly three to five coins per spin). On the other hand, video machines have fixed payout values which are multiplied by the coins per line based on your bet. Video slot machines are still in existence, and you can find them at your local casino.
The main limitation of these machines is that you have to travel all the way to the land-based casino to enjoy your favorite games. That becomes an undesired limitation for most people, especially now that everyone can get everything done online. The advent of the Internet made it necessary for slot machines to further evolve and keep up with the world of rapid technological advancement. The Internet made it possible to have online slot machines.
21st Century: Online Slot Machines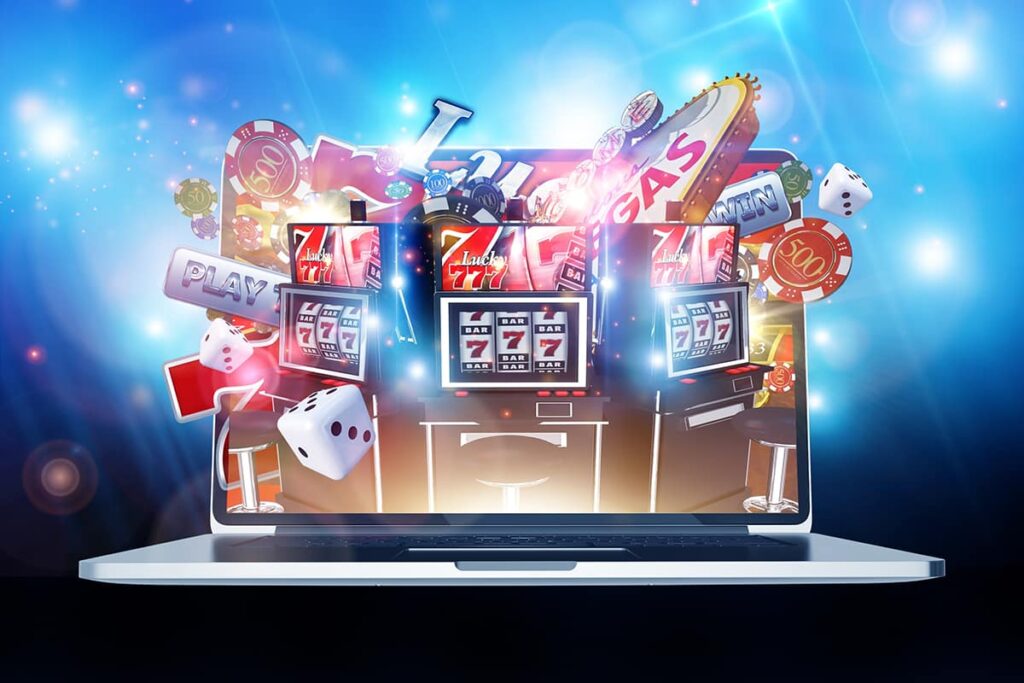 If you can shop from the comfort of your living room, why not be able to play slot machines from anywhere? That is the whole concept behind the emergence and solid uptake of online slot machines. Thanks to the increased global connectivity via the Internet, we have seamless access to slot games from any device of our liking.
When the Internet started in the early 2000s, some of the pointers towards games going online were evident. Different software companies exploded and created online slots in quick succession compared to their predecessors. The starting point was with three-reel slot machines. However, it took less than a decade for 3D slots with various bonuses like bonus wheels, free spins, and picking games to become a thing.
You can play online slots from any mobile device, PC, iMac, or tablet, provided it has an Internet connection. The procedure for doing so is quite straightforward.
Players normally start by creating an account on their preferred casino. Most of the online casinos provide an easy signup process so that they get as many people as they can. Typically, you will answer basic questions such as name and address. The casinos have a strict privacy policy, and you have no reason to worry about your information getting leaked.
You need to do some homework on your part while choosing the casino on which you intend to play online slots. Make sure that you evaluate the casino's transparency, safety, and reputation. A simple online such can tell you a lot about the suitability of the casino in question.
An important aspect of playing online video slots is that you can either do so for free or for real money. The majority of the casinos have a demo mode whose purpose is to help you become acquainted with their games. However, if you plan on winning real money, you will have to place a wager. You will deposit funds from the casino's cashier section by choosing your preferred payment method.
With online video slot machines, you can play three-reel, five-reel, or seven-reel slots at your chosen casino. As mentioned above, the games have numerous bonus features. However, that does not mean just any player is a prime candidate for these bonuses. For instance, there is a welcome bonus that is designated mainly for newcomers. Other bonuses may also require you to meet a specific threshold before you can earn the rewards.
What Does the Future Look Like for Slot Machines?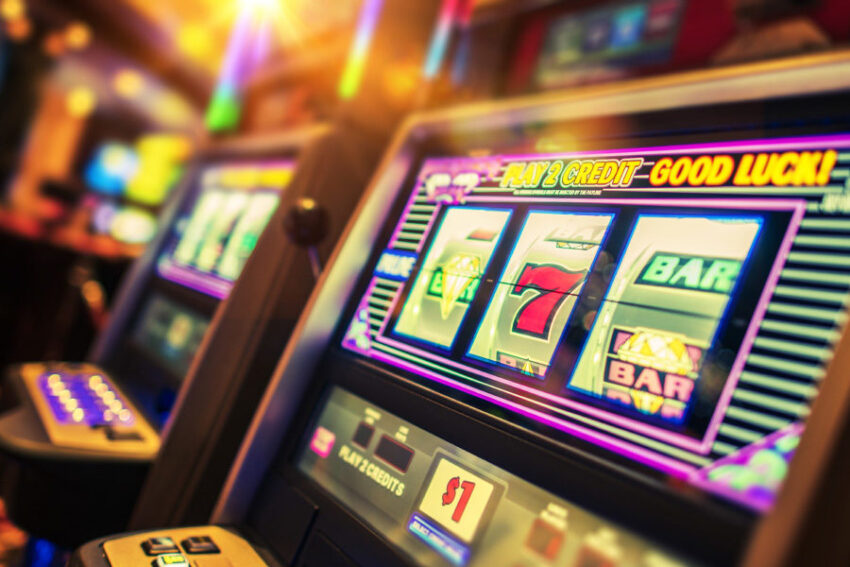 The future of slot machines lies in virtual reality. Generally, a conversation on virtual reality is one of the toughest and tends to split people into two camps – those who believe it is possible and those who think it would fail terribly.
Even as the debate surges on, slot machines have already proven that they are going virtual. Even though they are currently in their earliest stage, the rate at which the technology is developing paints a picture of how people will be experiencing the games in the near future.
The concept of VR slot machines comes about due to the need by some people to experience the feel of a land-based casino without necessarily traveling all the way. All that you would have to do is put on your virtual reality gear and enter into a world of endless gaming.
Additionally, we can predict the future of slot machines by looking at what the current players want. They need apps, smartphone charging stations, and the ability to play more than one slot game on the same machine. Requiring players to get out of their sit or login to another platform for a different slot machine can make them lose interest. Thus, creators would have to work around the clock and develop slot machines that accommodate more than just one game.
What Makes Slot Machines So Popular?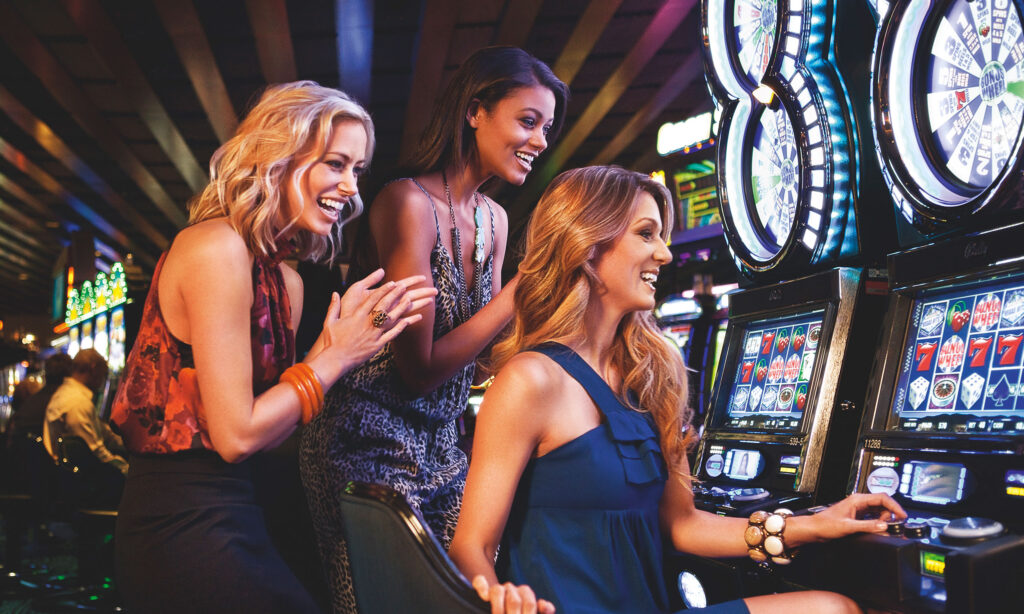 As we think about the long journey that slot machines have covered over the centuries, you may wonder what is it that has made them so popular. Here are some of the potential reasons according to https://online-casinos-australia.com/real-money-pokies/:
Simple gameplay – From the onset, slot machines provided a very simple way of playing them that most people easily caught up. The concept has remained the same over the years: (a) place a bet, (b) spin the reels, and (c) win when the spinning reels stop.
Variety of games – Right from the era when the term fruit machines came out, different types of games have been created to play on slot machines. Today, online players have access to a variety of slots at their fingertips.
Changes with time – One reason why slot games never got faced out by the changing times is that they were quick to embrace change. When they struggled against ethical questions, "fruit machines" came out to cover up. When the government needed to collect revenue from the industry, electromechanical slot machines were invented. And when the Internet made it possible to play games from any location, slot machines adapted by going online.
Exciting tournaments – The existence of various slot tournaments with high rewards makes the machines continue soaring in popularity. Furthermore, the tournaments are very entertaining and give you a reason to keep playing.
Rewards – Online slot machines have been incredible in rewarding players. Networked casinos provide the opportunities to win big rewards and potentially take home progressive jackpots.
Flexible stakes – The machines provide great flexibility in how one can place a bet. They are able to accommodate both high rollers and those who stake low.
Conclusion
Slot machines have come from far. Ever since they looked more as vending machines and less as gaming platforms, they have established a rich history to give us enjoyable games. Inventors such as Charles Fey played a central role in shaping the machines that we have now.
Today, you do not have to go all the way to a land-based casino to play slot machines because they are accessible online. As we look into the future, we wait to see what the world of virtual reality will have for slots.