A lot of habits that are normal for our pets can be very irritating. That is why people often have doubts about buying dog clothes, because they are not sure how they will react.
Today's pet owners are very focused on the appearance of their pets. The choice of wardrobe is amazing. You can find fascinating products from dog jackets to small details.
There are also ball gowns, jackets decorated with embroidery, costumes, etc. Everything that a man wears, now his pet can only wear in their size. It is even a very popular and accompanying accessory such as necklaces with crystals and precious stones, but also handbags.
Since you want to be your pet's best friend, find out all about their habits. For starters, learn a few important facts about dressing your pets.
Do all pets like to wear clothes?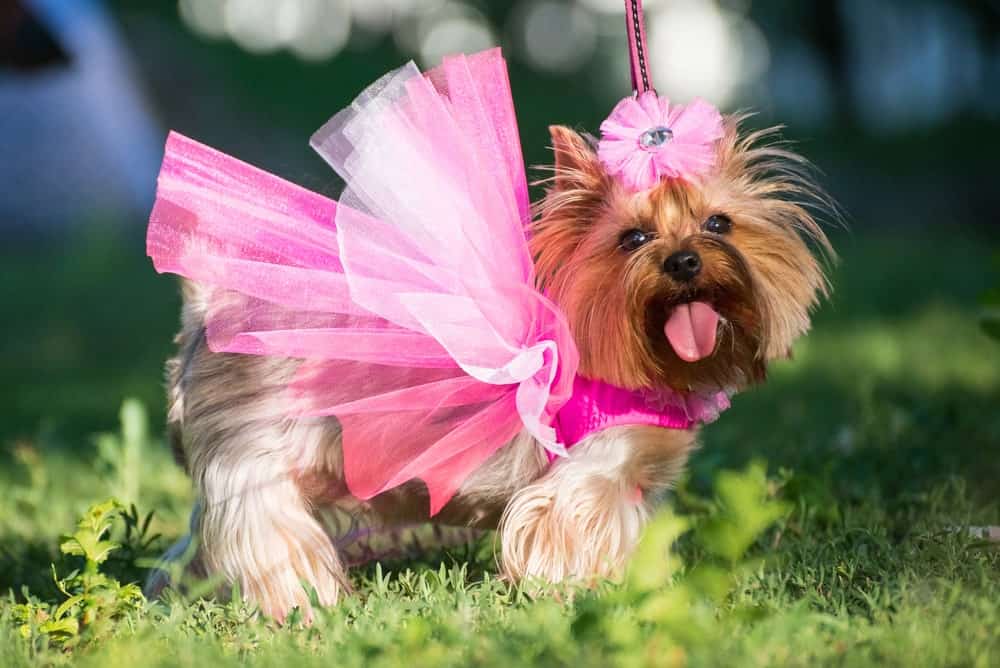 Your pet will not want to wear clothes that are not specially designed for it. For example, there are clothes that are created based on the physical characteristics of a certain race and age. If you put on a cat's clothes for a big dog, it would not be able to move freely and would become upset very quickly.
The same thing is with all other pets. So, for a start, it is important to follow this rule. However, even if you choose custom clothes, not every five will be in the same mood to wear them. Although certain items of clothing are infinitely cute, they can be very irritating for pets.
To avoid this problem, it is best to try on pet clothes before buying. Pay attention to their reaction and you will know if he likes something or not.
If your pet is visibly upset and stressed because of that, don't buy him clothes. Of course, you can encourage him to accept clothes, but don't overdo it. It is best to try on details such as a scarf or shawl first. That way, he will gradually get used to wearing clothes.
He will also stop playing with it and try to take it off after a few wears. Then you can switch to the right clothes. If your pet still opposes, give it up. The best time to get your dog used to the clothes is when he is still very young.
When getting your pet used to clothes, try to connect them with some positive experience such as going for a walk, receiving rewards or food.
Can pets wear decorative costumes?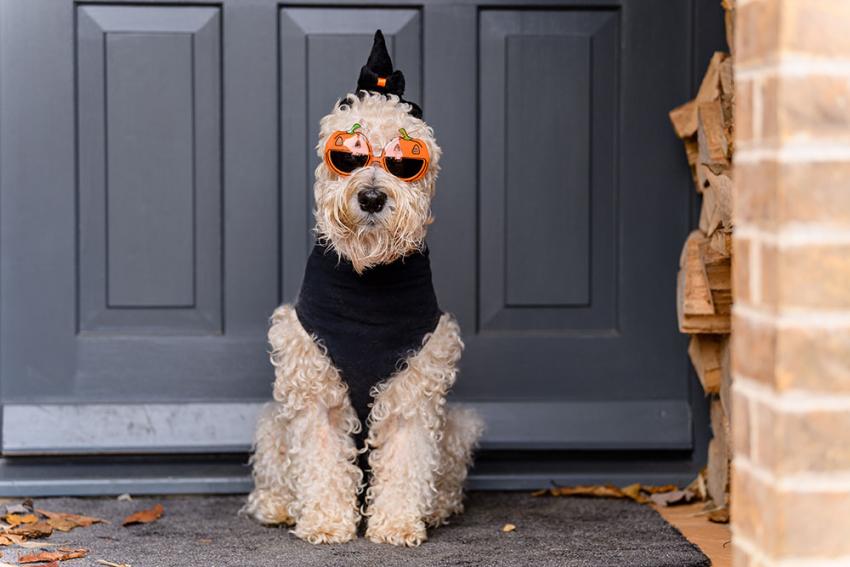 So, your pet may not like to wear clothes at the moment, but it can easily get used to it. However, older and more nervous dogs may find it difficult to accept any change. Either way, costumes like Easter outfits for pets and props are a great opportunity to get your pet used to clothes.
Most costumes contain minimal fabric, which means that you will be able to gradually make changes. Your pets will love it, and you'll be the best duo for Halloween or some themed party. If you want your dog or cat to have a matching outfit with you for one such party, you can order it but make sure the size is ideal.
What clothes and accessories are not suitable for your pets?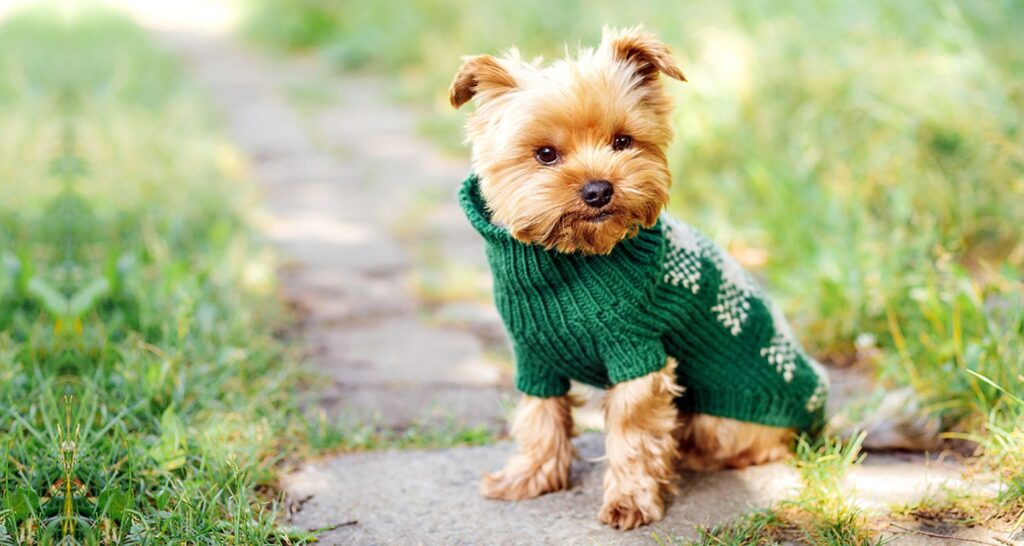 Although adequate clothing and quality materials will not bother your dog, there are a few things that will upset him a lot. For example, many owners enjoy dressing their pets, so they often know how to overdo it.
While clothes like a winter sweater or a cute Halloween costume are perfectly fine, wearing sunglasses and a hat are completely unnecessary accessories for a pet. They rely on their eyesight, which means that they direct their attention in that way.
If you cover his face too much, he will become very insecure and uneasy in the environment in which he resides. Whether he is well acquainted with the daily route or is in a public place for the first time, your pet can become very upset or aggressive.
It will not know what is happening around him, because you have taken away his source of direct knowledge. We must mention that some dogs can become upset when it comes to regular dog clothes. These are mostly adult dogs that are not used to clothes.
In that case, this is very unnatural for them. However, over time, you can accept the clothes, but choose the models carefully. You need to find a fabric that will not restrict their movements, limbs, will not tighten its tail and avoid clothes that are too warm.
Maintenance of clothes for pets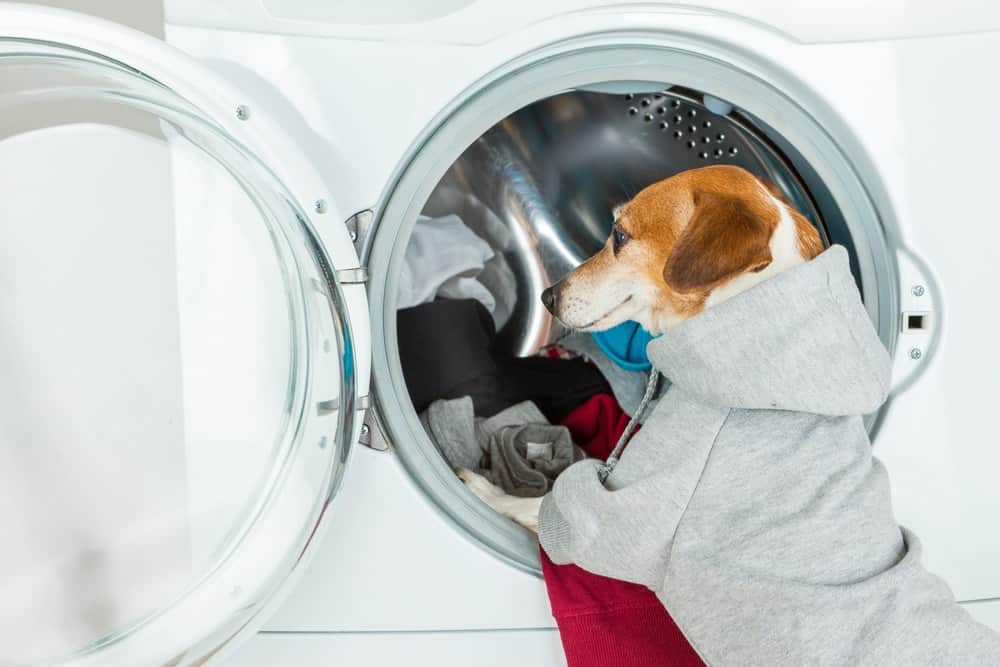 It would be good to wash them with a sponge after each walk, if it is a plasticized raincoat, in order to remove the accumulated mud. In case you use linen suits, at least brush them to remove dirt. Once a month, wash them thoroughly in warm water and a mild detergent.
When the period of using the suit is over, do not put mothballs to protect the stored wardrobe from moths. Dogs don't like this scent, so they won't want to wear it next year!
There are several functional and fashion reasons why you should properly maintain dog clothes. It is desirable that the suits be as waterproof as possible. This type of suit will allow your dog to walk carefree, without you worrying about dragging your pet through a snowy bush or running, and causing him to get cold.
Conclusion:
Responsible pet owners know how important it is to maintain the hygiene of the living space they share with them. First of all, it is of great importance in order to prevent numerous health problems of the household.
In addition, we should not forget that the equipment of the pet itself should be maintained at a high level because it can be a source of many problems. As you wash your clothes regularly, so do the clothes of your pets if you use them. These suits protect from the cold and partly from dirt, but at the same time they can be a source of various pathogens.