Maybe you're someone who loves checking up on the latest zodiac predictions, or maybe you're someone who keeps hearing words like Sagittarius and Scorpio and sun signs and wondering what they mean in the first place. No matter which category you fall into, the audiobooks we recommend in this article are going to suit you. First things first. Astrology refers to a set of practices that predict and explain your emotions and situation, both in the past, present, and future.
This is done by measuring and charting the motion and position of planets and stars. The data is then used to predict your traits, your interests, and much more. If you've ever wondered what some of the astrological terminologies mean or how these concepts are derived, then these audiobooks would be the perfect guide for you. Covering a broad range of topics in astrology, they're going to make sure you can not only understand what your friends mean when they do their astrology talk, but you can surprise them with some concepts of your own.
1. Astrology for the Soul by Jan Spiller, narrated by Petrea Burchard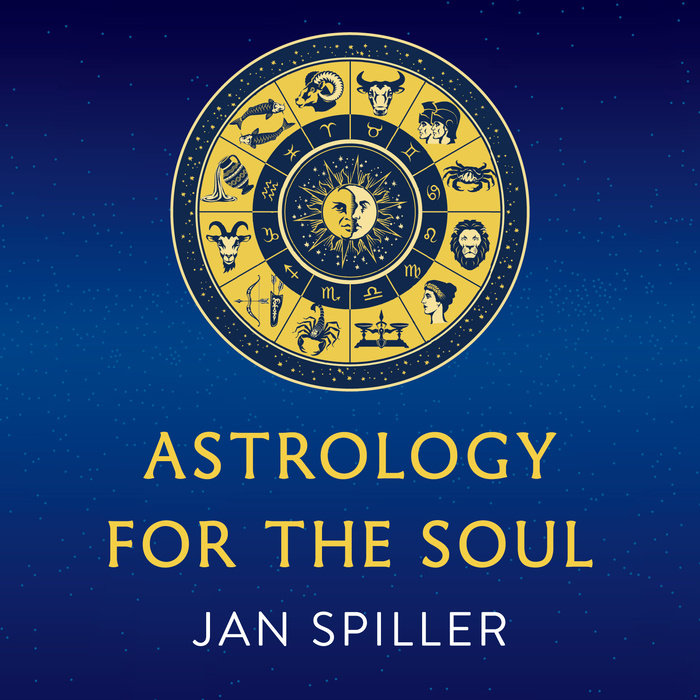 Do you seek to know the secrets of astrology that are a level (or several levels) deeper than what everyone usually indulges in? Then this book might be for you. Using the nodes of the moon, Jan Spiller shows you how to find the different facets of your personality and achieve satisfaction and stability in your life.
Explaining the ways through which you can better understand your astrology chart, by finding and interpreting the north node of the moon, he helps you in learning about your specific affirmations, your soulmate, your negative tendencies, and much more. Burchard voices the audiobook rendition in a crisp and slightly mysterious manner that holds your attention till the very end.
2. The Complete Guide to Astrology: Understanding Yourself, Your Signs, and Your Birth Chart by Louise Edington, narrated by Lesa Wilson
As the title suggests, this is your complete guide to understanding the mysteries of stars and planets and what they tell us about ourselves. It helps us to predict our future, understand the purpose of our existence, and live our lives better. Beginning from the very basic concepts such as signs and houses, it slowly makes its way to the more advanced concepts of this field.
Whether you're a novice or an expert in this field, there's a good chance you'll get to learn something here, nevertheless. Looking at astrology from different perspectives, the book presents an expansive study of the field. Wilson voices the audiobook emphatically and exquisitely to ensure it's a great overall listen for you.
3. Astrology for Dummies by Rae Orion, narrated by Leslie Howard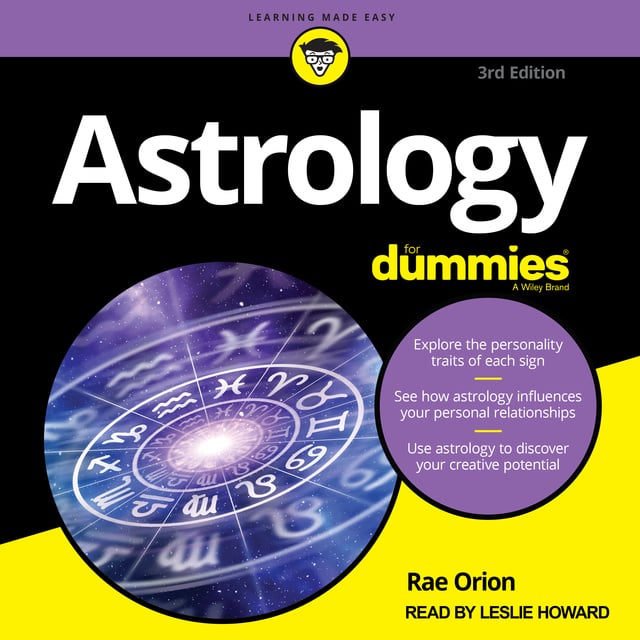 For decades and centuries, humans have charted the movement of cosmic entities and tried to relate them to their own lives. This book tries to achieve the simple, yet tough, task of showing the listener how to understand the movement of these stars and planets to understand your own life. Using multiple examples, Orion talks in detail about every sign and planet and their meanings.
In doing so, you get to understand astrology on a far deeper level than what you see in newspapers or magazines or in daily conversations. You get to understand the complex terminologies of birth charts and horoscopes, and what's more, you'll even get to learn how to build one yourself. Providing you with tools of all kinds to understand this ancient art, Astrology for Dummies is an exhaustive resource for beginners and experts alike. Howard has narrated the audiobook in a soft and alluring voice that serves to enhance your experience of the book by several notches.
4. Making the Gods Work for You: The Astrological Language of the Psyche, written and narrated by Caroline W. Casey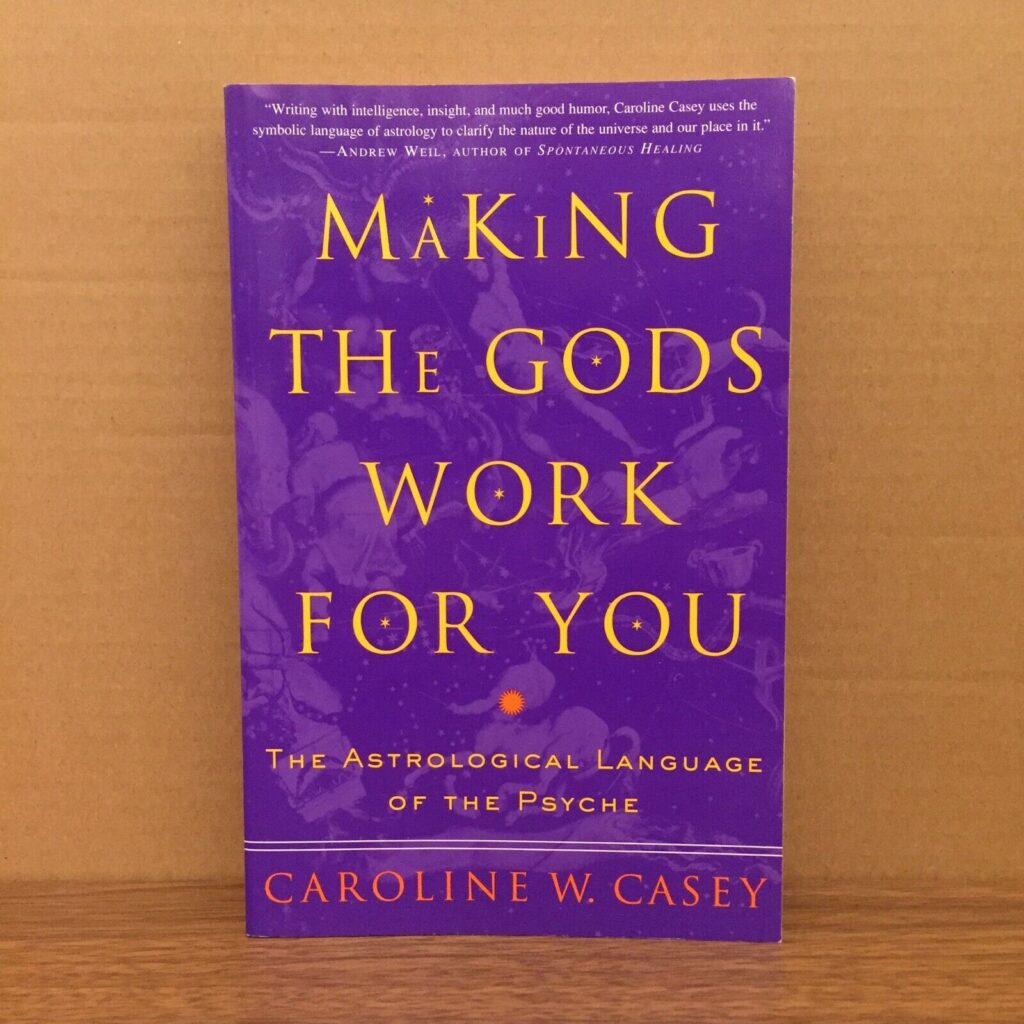 With drums and music and a stellar narration by the author herself, this audiobook is a treat to listen to, often making you feel like you're listening to her, live, in a seminar, instead of in an audiobook. Through this book, she shows how one can use conventional forces like divine beings and stars to change their life for the better.
The book explores the 10 different planets and the various meanings and symbols attached to them. Not just that, she suggests several exercises and meditations that help you connect with the forces of the universe and improve your life. By connecting the vast cosmos and the tiny cosmos we all contain within ourselves, she shows how one can affect and change the other if we know where to look and what to do. Through this book, Casey explains how forces that we've observed and tried to understand for millennia can help us change our lives for the better.
5. The Fool's Journey Through the Tarot Major Arcana by Noel Eastwood, narrated by Jonathan Johns
A fun and brilliant way to understand the mysteries and mechanisms of tarot cards, The Fool's Journey series helps you explore and grasp how the world of Arcana works. This book constitutes the first part of the series and takes you through all the Major Arcana. No matter the level of knowledge you have as a tarot reader, this is going to have something for you.
As the Fool grows and matures with time, so do you as you read through this book. The book and the wisdom given in it help you in becoming a maturer, wiser, and more content person. Magical and beautiful, the audiobook is made even grander and adventurous through the narration of Jonathan Johns who voices it majestically. Not only do you have an incredible listening experience, but there are many more books to look forward to in this series.
6. Astrology for Real Relationships: Understanding You, Me, and How We All Get Along by Jessica Lanyadoo and T. Greenaway, narrated by Jessica Lanyadoo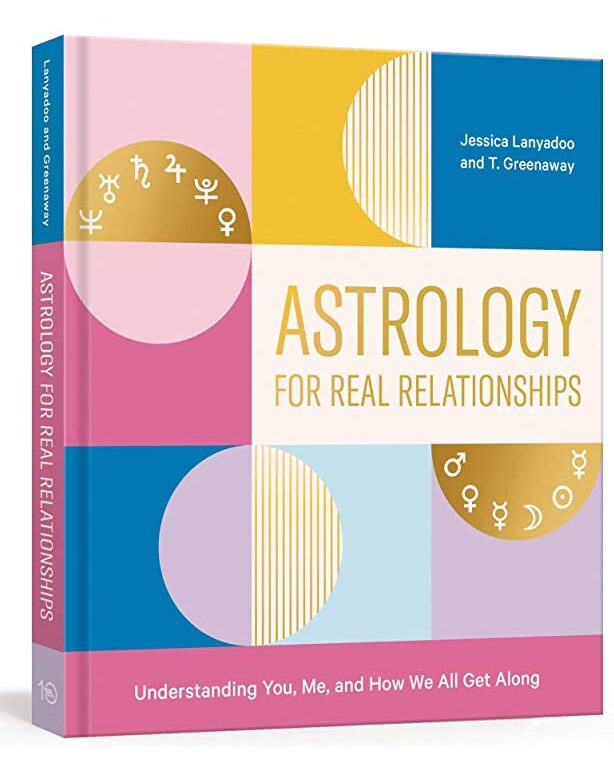 When it comes to our relationships, we all want the same things on a fundamental level. Someone to love, someone who loves us, someone we can share our things and be comfortable with, and so on. But because these things are often so outside our control and logical explanations, astrology can help you understand these irrational factors and make better choices in your life.
Talking about all kinds of relationships that you observe and have around yourself, Jessica shows you how to create meaningful relationships. Be it your personal or professional life, you understand how to better navigate your connections and get what you need. Jessica narrates the book calmly and clearly, which gives you the impression as if she's telling you all of it while sitting by your side.
7. Awakening Astrology: Five Key Planetary Energies for Personal Transformation by Molly McCord, narrated by Fadra Nally
Sure, the astrological charts might have a lot to learn from and decipher, but the sheer number of symbols and terminologies are bound to confuse even the best of us. What's the option then? Listening to this brilliant audiobook. By taking the five key planets– sun, moon, Mercury, Venus, Mars– that are the most crucial to one's life and personality, she reduces a lot of the confusion and complications that you might otherwise find in this field.
Through this book, you'll have a better knowledge of these five planets and how they affect different facets of your life. And by understanding all this, you'll get to know how best to navigate through your everyday life while finding a meaning and purpose in it. Nelly voices the audiobook with a serene manner, bringing McCord's book to you in the best way possible.
Author Bio
Nishil is a passionate writer, hungry for new innovation. New trends fill him with tons of enthusiasm to uncover hidden topics. Speakaudible covers a wide range of subjects related to audiobooks.