The Andaman Sea, most commonly known as the Burma Sea, is one of the most popular diving destinations in the world. From beginners to scuba divers with extensive experience, everyone loves diving in the sparkling waters of the Andaman Sea while enjoying the tropical island backdrops.
There are several different ways to experience the unparalleled beauty of this magnificent stretch of water, but if you want to enjoy it to the fullest, going on an Andaman Sea liveaboard cruise will be the most ideal option. Unlike traditional one-day diving trips, a liveaboard cruise will give you the liberty to cover multiple diving spots and enjoy a 3-7 night getaway with other diving enthusiasts.
With a liveaboard vacation, you can also skip the crowded diving spots around Phuket and the Phi Phi Islands and make your diving experience more enriching by hitting all the hidden locations. So, if an Andaman liveaboard vacation is on your bucket list, continue reading this article and it will guide you through everything you need to know about this marvelous stretch of water.
Why are Andaman Sea Liveaboards an Ideal Option for All Diving Enthusiasts?
Now, before proceeding further, let's first understand what separates Andaman liveaboards from other available options.
1. Diverse Topography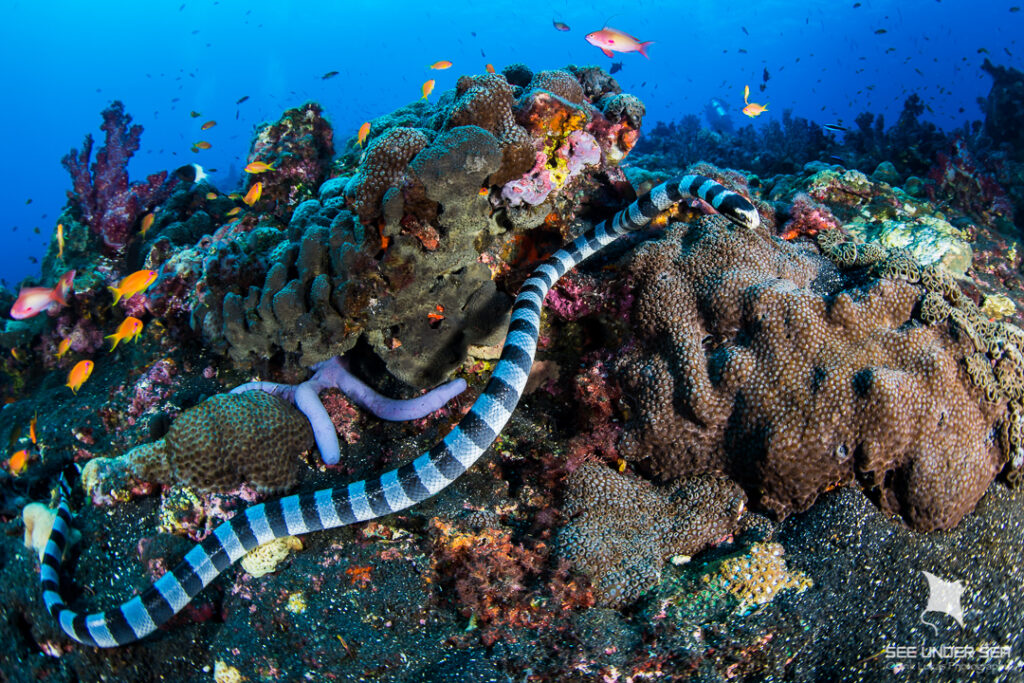 If you remember anything from your geography classes at the school, you may already know that the underwater bed of the Andaman Sea offers a diverse topography. While some of the diving spots are filled with hard coral reefs such as at the Similan Islands, others, like Rocky Peaks will surprise you with the pleasing sight of soft coral reefs.
You can also dive in underwater caverns at Western Rocky and Shark Cave, and swim through massive boulder formations like at Elephant Head Rock and Hin Daeng/Hin Muang that look completely out of this world and uplift the overall diving experience. There are rocky pinnacles like at Koh Bon and Richelieu Rock, and sunken sea mountain ranges like at the Burma Banks.
2. Marine Life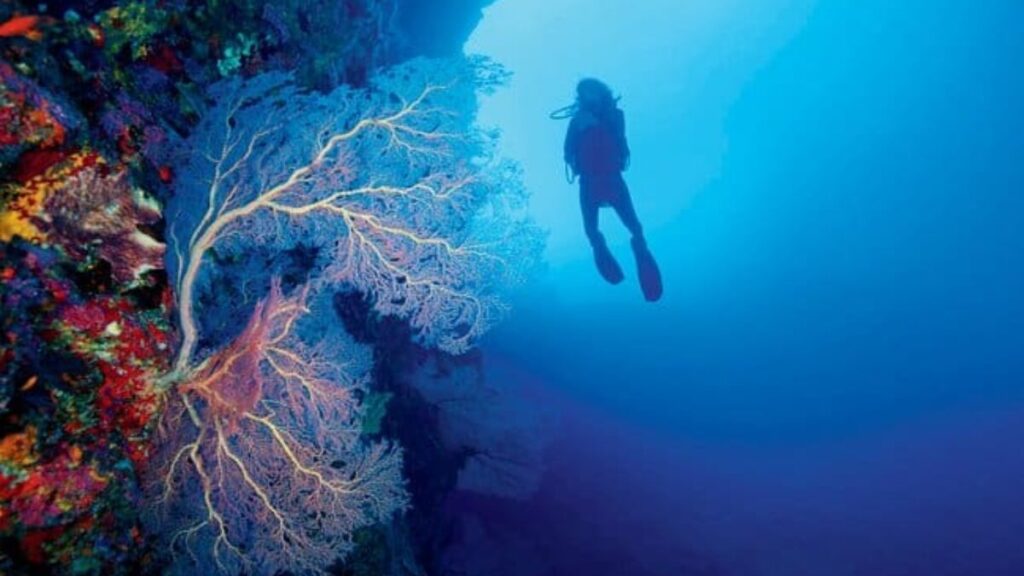 One of the major reasons why divers prefer liveaboards over one-day diving trips is the higher probability of spotting different types of fish and sea creatures. If you choose an Andaman Sea LVB cruise, you'll be able to spot a variety of marine life and make your diving experience more enjoyable.
The Andaman Sea is home to multiple varieties of fish including manta rays, eagle rays, sea turtles, reef sharks, seahorses, pipefish, frogfish, sea slugs, trevally, barracuda, surgeonfish, and catfish. If you choose the right season, you may also spot rare sea creatures such as the whale shark.
3. Easy Accessibility
Here's the deal – the Andaman Sea is stretched across the coastline of Thailand and Myanmar (formerly known Burma). This means you have the liberty to venture off on a cruise in 2 different countries.
Thailand liveaboards typically depart from Khao Lak and visit the top Thai dive destinations of the Similan and Surin Islands and Richelieu Rock on short 4 night trips. These are the most popular options. Longer cruises might depart from Phuket head south to include the alternative destination of Koh Ha, Hin Daeng and Hin Muang.
Burma liveaboards depart from Ranong on the Myanmar/Thai border. These cruises typically take a few nights longer and tour the lower half of the Mergui (Myeik) Archipelago. The region remains relatively unexplored and the sites are more advanced but the rewards are potentially greater. Some boats even include both the Thai and Burmese sites in one extended cruise!
Both these locations are easily accessible and any visa complications are handled by the dive operators. Not to mention, if you have already planned your vacation in either one of these countries, you can simply include the liveaboard adventure in your itinerary and make the best out of your vacation.
4. Affordable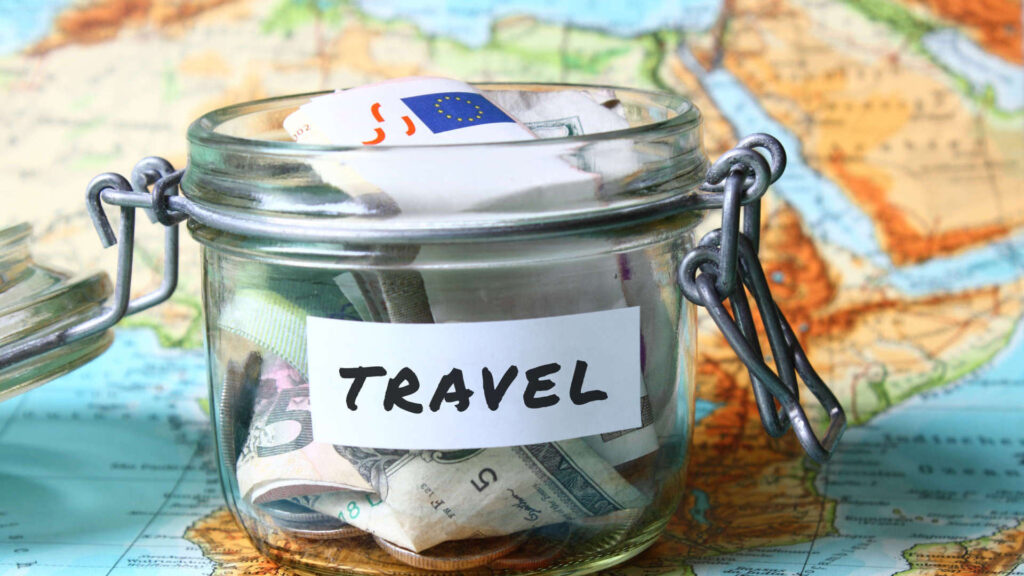 Another reason why you should include Andaman liveaboard adventure in your bucket list is the extreme affordability. Thai liveaboard vacations are available at pocket-friendly prices. In fact, you can book the entire adventure for as low as $130 per day. Burma liveaboards are a little more expensive due to the greater motoring distances involved.
If you compare the prices with other diving destinations (be it the Indo-Pacific or the Caribbean), Andaman liveaboard cruises cost only a fraction. Even if you are traveling on a tight budget or embracing the solo-traveling culture, Andaman Sea liveaboards will help you experience the perfect adventure without burning a hole in your wallet.
What is the Best Time to Plan Your Andaman Liveaboard Cruise Vacation?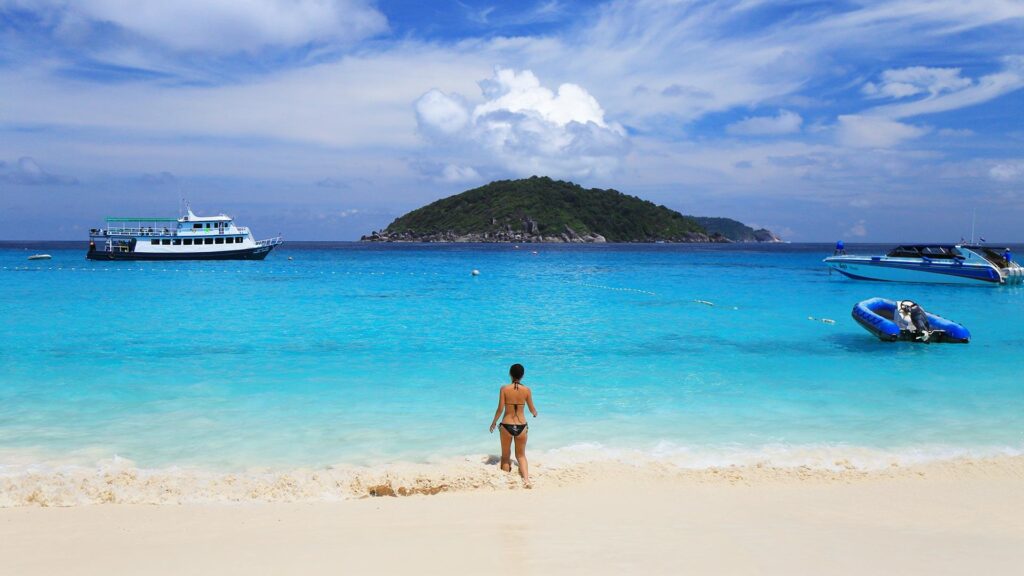 So, now that you know what makes the Andaman Sea among the most sought-after liveaboard cruise adventures, let's find out what's the best season to plan your Andaman Sea liveaboard trip. Ideally, the diving season stretches from November to April. This is the season when the climate is at its best, with hot sunny days and cooling evening sea breezes. You can experience the calmness of the sea and even spot different sea creatures, with both manta rays and whale sharks visiting the area at this time.
However, if you want to enjoy your liveaboard vacation in complete tranquility, it would be best to plan your vacation between February and April. These are the 2 months when neither Thailand nor Myanmar experiences a huge influx of tourists – apart from scuba divers in the know – which means you'll be able to experience the beauty of all the top spots at their best.
Keep in mind that you should always avoid the monsoon season from July to October as all the liveaboard operators shut down their services. This is the time when the Andaman Sea becomes a host for high-intensity storms and it's not safe to venture out far into the sea.
Conclusion
Liveaboard cruises are truly one of the best ways to experience scuba diving – and it's no secret that the Andaman Sea is one of the best destinations to plan your vacation. Both Thailand and Myanmar offer many cruise options, which means you can easily find one that best suits your budget, dive and vacation preferences.