There are somewhere in the region of 9.2 million Polish Americans living in the United States today. Yet there are very few Polish restaurants.
It isn't difficult to find ingredients for Polish dishes in stores or online. Many imported Polish products are also easily available, but still, there are few places to eat Polish food in.
Your next best option will then be to cook Polish food at home. As you may well be aware, beets are used in Polish cooking, and in quite a few ways.
However, Polish food isn't just about beetroot, and as you will see below there are a few other interesting options you can try at home if you enjoy cooking.
If you happen to have an air fryer or are thinking of making an investment in one, then you may enjoy seeing how Polish food and air fryers can work together.
Why use an air fryer instead of regular cooking methods?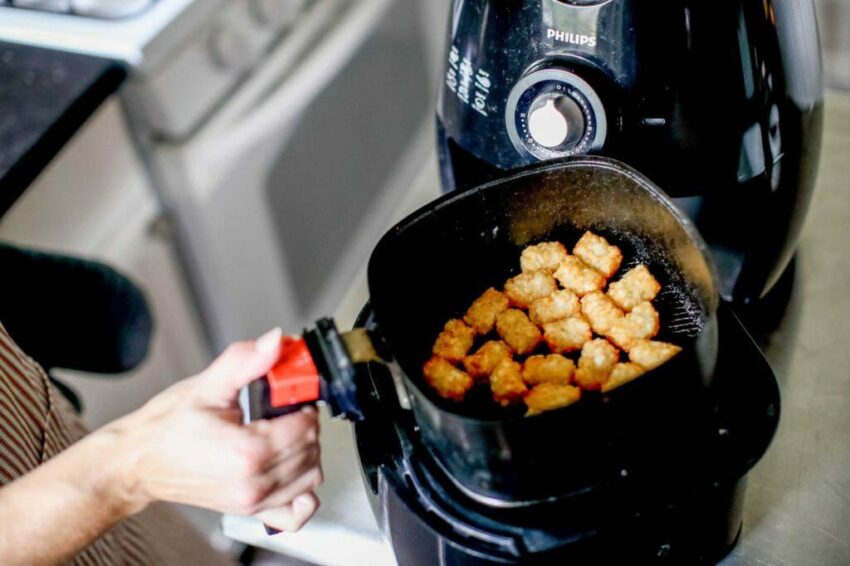 The air fryer is becoming a very normal sight in any kitchen these days. Although it is unlikely that you would find one in a restaurant, they have many fans in regular kitchens.
Air fryers allow food to be prepared in a way that makes it healthier than some other options.
Steaming and boiling food have benefits, and the former is a healthy way to cook food while retaining nutrients. Neither of these methods uses any cooking oil, so they are good options.
However, boiling food means that vitamins and nutrients leach into the water. And, both methods are wasteful with energy. You can literally see the heat disappearing as you cook.
An air fryer is sealed tight so that food retains nutrients and antioxidants. They cook without oil so they are just as healthy as steaming, but the method is much more energy-efficient.
How do air fryers and Polish food go together?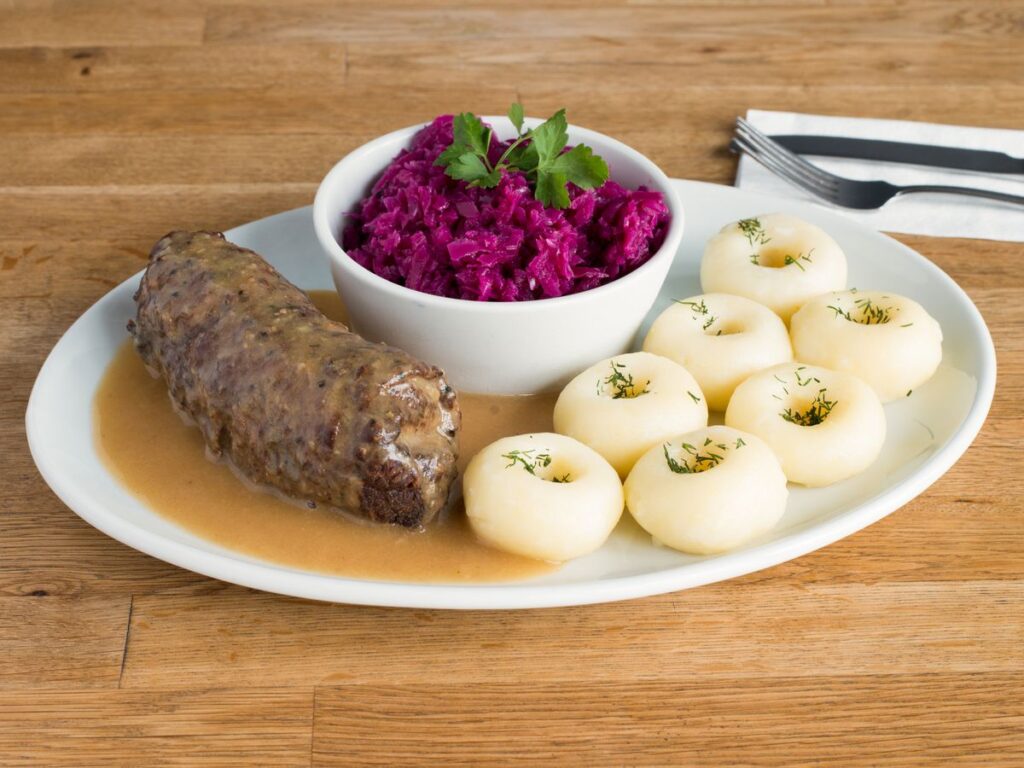 If you are already a fan of Polish dishes then you may already have something interesting in your freezer. You can use an air fryer pierogies recipe to make your own, or just pop in some of those store-bought versions you have in your freezer.
Pierogies are small dumplings that can be stuffed with meat and vegetables and are very tasty. You can certainly put beetroot in pierogies too, and they work well with horseradish. Often they will be boiled, or pan-fried. As you know, boiling doesn't always bring the tastiest results, and pan-frying is not a healthy option.
Therefore, using an air fryer to get the same results as pan-frying but without using any oil is a great choice. But it isn't just pierogies that can benefit from the air fryer treatment.
Consider the following options, and see if your mouth starts to water.
Polish sausages – Kielbasa
Polish donuts – Pączki
Polish pork cutlets – Kotlet schabowy
Potato dumplings – Silesian kluski
Blood sausage – Kaszanka
Polish pancakes – Racuchy
There are many more incredible Polish dishes, but it is true that some wouldn't work in an air fryer. However, the ones that can be made this way will be much healthier.
Is Polish food a healthy option overall?
As with any cuisine you will find good options and those that are less healthy but still very tasty. Generally, people comprehend the importance of a diet that is well-balanced, and Polish food can fit into this easily.
Beetroots are often linked closely with thoughts of Polish food, and beets are very healthy. You can see exactly how healthy they are for you further down this article.
In the meantime, consider other popular ingredients in Polish cooking such as chard, cabbage, parsley, and millet. Polish cuisine covers many dishes and they like to use a lot of ingredients that are classed as superfoods.
When you use an air fryer in conjunction with Polish cooking, you are making it even more healthy.
What can you make with beetroots if you use an air fryer?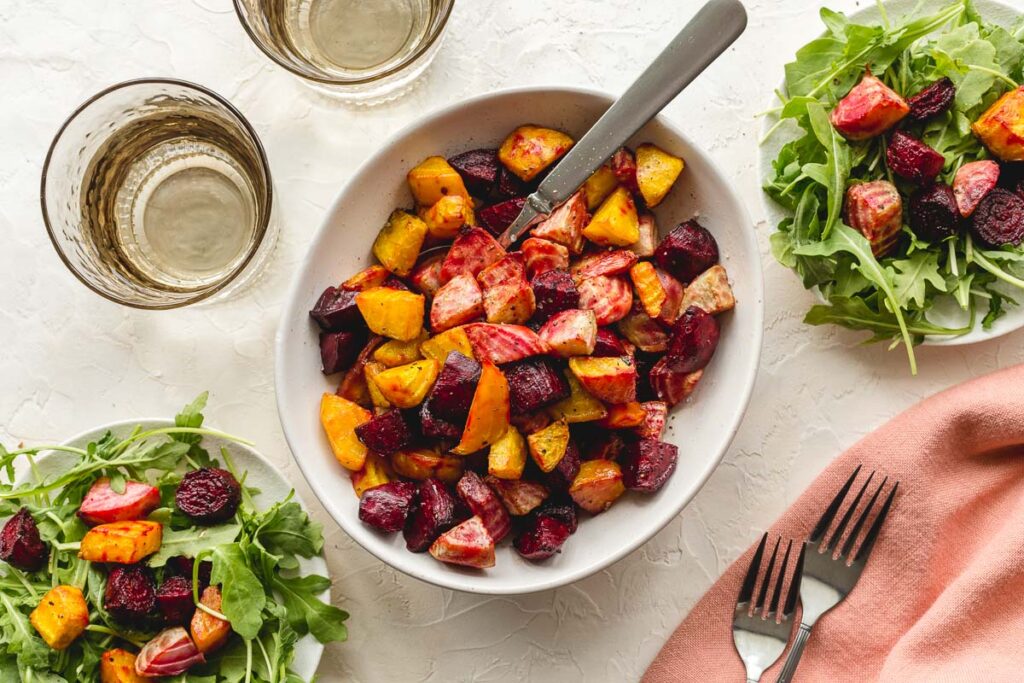 You could look up some traditional Polish beetroot dishes or just play around with your own ideas.
There are obviously delicious ways to eat canned beets, but perhaps for the air fryer fresh will work better. You can roast beets in an air fryer with some seasoning and herbs. You can fry them until they go crispy, or you could shred them and saute them.
You can even make snacks out of them. If you are looking to avoid store-bought snacks that are high in salt and fat, then beets and an air cooker can provide a solution.
The air fryer is perfect for creating crispy beetroot chips just like their potato equivalent. The difference is, these are homemade, healthier, sweeter, and you can season them as you wish. They also aren't fried or greasy.
Why should you combine beetroots and air fryers?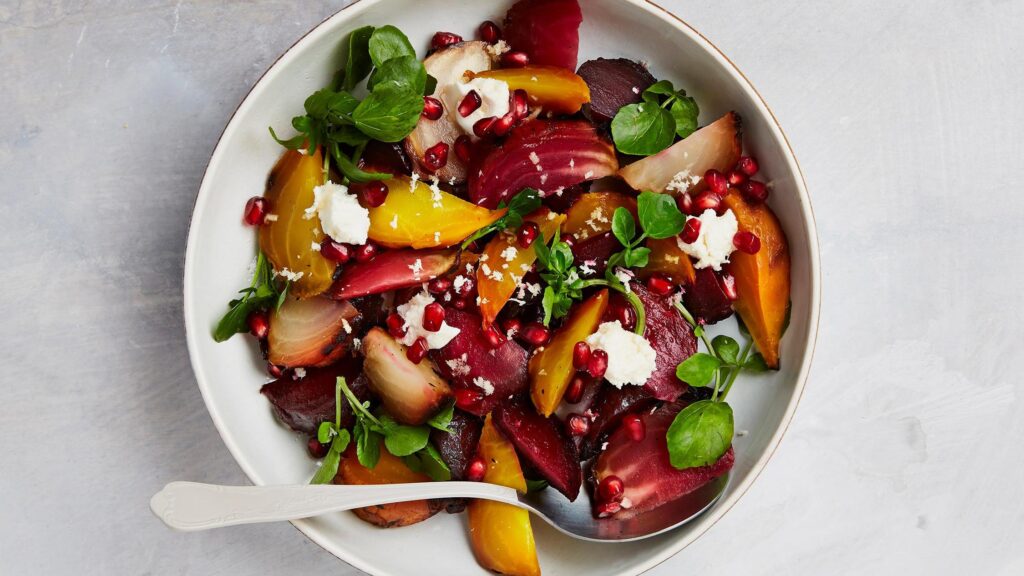 Basically, the same reasons that Polish food will work in an air fryer applies to beets. Think of the three cooking methods mentioned above.
If you want to roast, fry, or saute beets, you will have to use some form of cooking oil or fat. With the air fryer, there will be no need for that, plus all the goodness that beets bring will be locked in.
Also, because there is no oil, there will be less mess. When it comes to knowing how to prepare and cook beets, it is a good idea to make as little extra mess as possible.
It is often a good idea to leave the skin on when boiling beets as you all know just how messy this lovely vegetable can be. By removing the cooking oil from the whole process, you can at least make your kitchen a little easier to manage.
If you are planning on making Buraczki Zasmażane, or Polish fried beets, then an air fryer will make them healthier, and with no oil.
What are the health benefits of beets?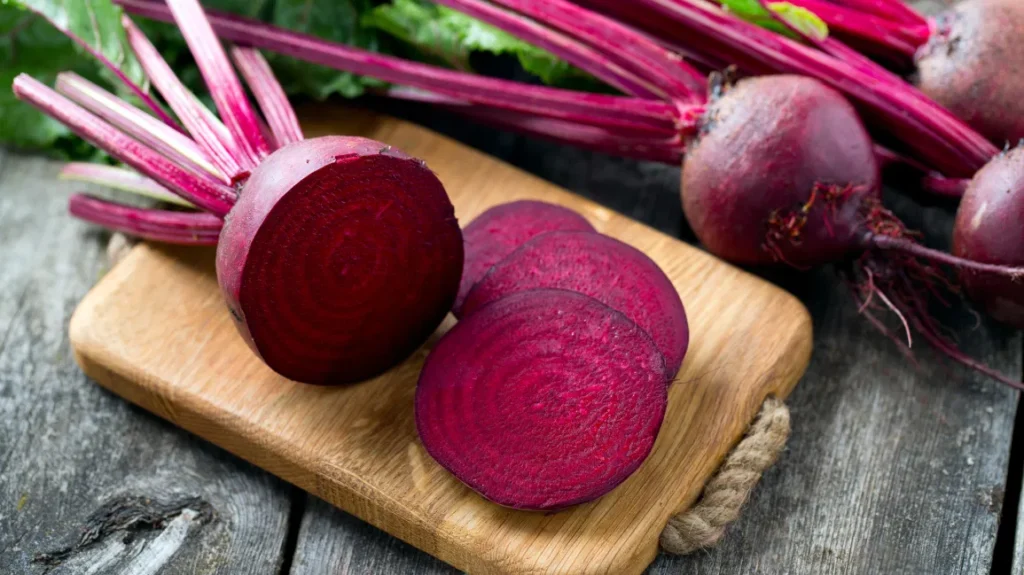 While using the air fryer to make Polish sausages will help to lower the fat and calorie content, adding beets to dishes will make them even healthier.
According to the Cleveland Clinic, beets get their color from something called betalains. This pigment is packed full of antioxidants, and also has anti-inflammatory properties.
Beetroots contain the following also:
Manganese
Potassium
Copper
Folate
Magnesium
Vitamin C
Vitamin B6
Iron
Fiber
They are also low in calories and fat but contain some protein. Their folate level is very high too, and 100gm would provide 20% of the RDA. This is an important concern for pregnant women.
It is believed that beets can reduce blood pressure, help to improve brain health and help avoid other health risks such as diabetes.
Brain health has been in the news recently, as medical experts are now realizing how much it can affect the body and overall wellness. Beetroot juice is believed to help with cognitive function. This could then reduce the risk of dementia, and some physical ailments too.
Summary
Polish restaurants may not be commonplace, but fortunately, the ingredients are. From ready-made pretzels and pierogies to fresh ingredients such as beets and chard.
With the use of an air fryer, you can make Polish food at home that is quick, nutritious, and a little bit healthier than any fried versions. If you aren't keen on making meals from scratch, then don't worry. There are frozen pierogies and Polish sausage in a store near you. Don't forget the beetroot salad and sour cream though.