Whenever you find yourself in front of a pile of clothes to pack, you are troubled with the same question: Where will you store so many things? Then you remember the TV commercials and the great invention that will save you room- vacuum plastic bags. This is truly a great room-saving solution. Still, some of you have wondered how long vacuum bags can last, so here's the answer.
Vacuum Sacks Are A Practical Thing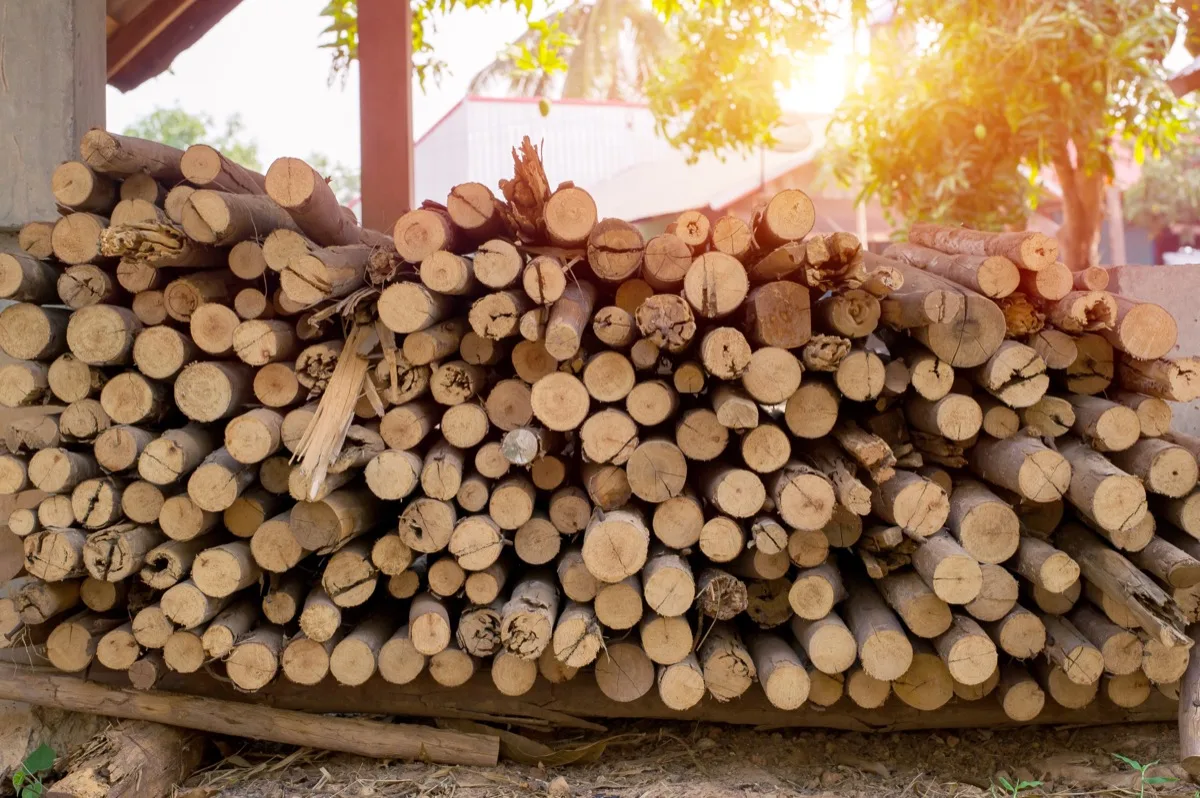 For all of you who have problems with lack of storage space for clothes and similar things – these bags are the perfect solution. Putting things away from the closet and replacing others when the seasons' change – is a big job for all of us.
First of all, you need to figure out how and where to store all those things. A wardrobe, bedding, and other things require a lot of space. There is also the uncertainty of whether the return of the same wardrobe from the closet, pantry, or basement will cause damage, moth holes – or the smell of moisture.
Therefore, you want to make sure that things remain dry and undamaged while taking up minimal space – and that's what vacuum bags are helping you with.
How Are They Used?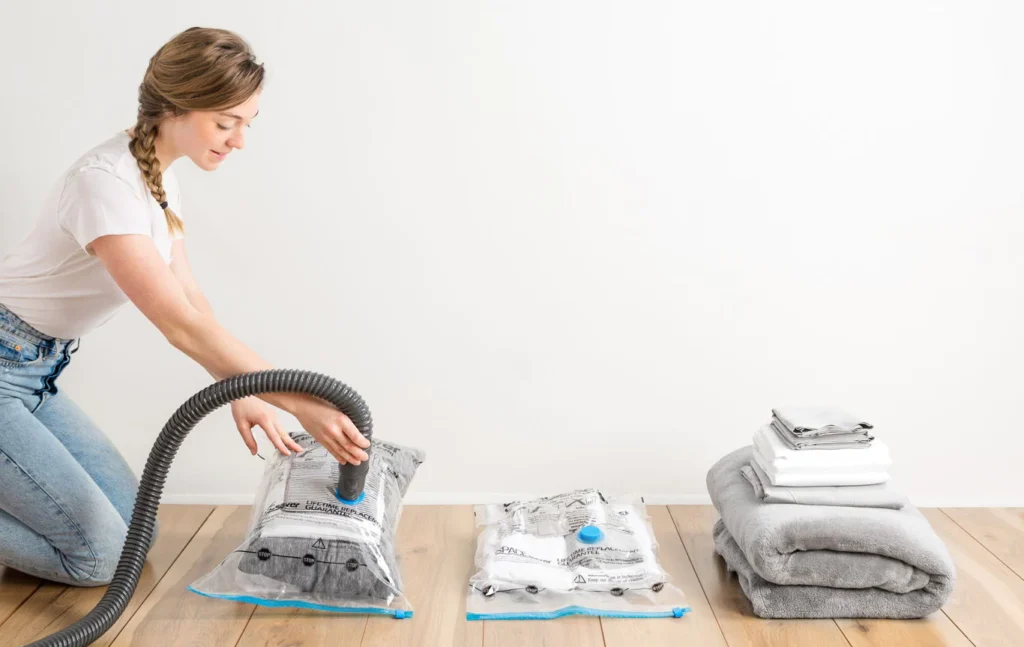 Such storage bags are used by packing your clothes in them, closing them, and extracting the air with a vacuum cleaner. It is not necessary to have a special vacuum cleaner – but the most common and any.
This way, you can vacuum anything, from clothes to beddings, towels, etc. The advantages of this kind of disposal are numerous, but above all, these bags will preserve a lot of space – and keep the stored things clean.
However, if you are troubled by the question of whether your belongings will be damaged inside the vacuum bag and how long the vacuum storage bags can last – here is the answer.
What Is The Lifespan Of Vacuum Storage Bags?
Vacuum bags for storing clothes differ significantly in some specifications compared to bags in which, for example, we vacuum food. Certainly, the method of vacuuming is different, and the life span is significantly different.
With compression space saver bags for storing clothes, the rule is that they can last for several years – of course, depending on how you use them. However, in addition to how much you keep them – the longevity of vacuum storage bags will also depend on these things:
The quality of the material from which these bags are produced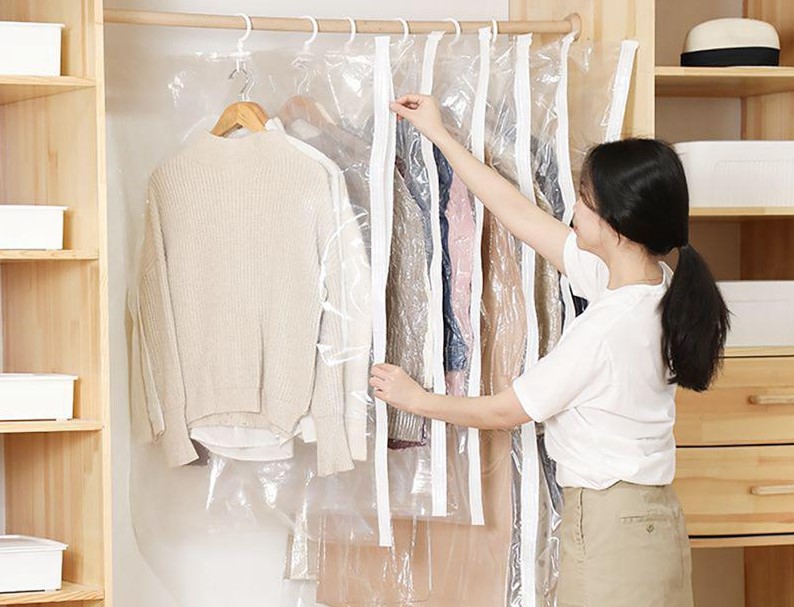 When you look at these bags, they may all seem the same to you – with the exception of sizes. Namely, you can find them in all sizes – from the smallest ones to those big jumbo cube vacuum storage bags. Although these bags look almost the same – they are not always made of the same quality material. They are usually made of polyethylene of different types.
However, if it is polyethylene in combination with polyethylene terephthalate – then such bags will not have an excessively long life. Namely, it is a material that is also used in the production of plastic bottles – so they are not so flexible and are easier to break. Therefore, it is best to opt for better quality bags, made of polyamide in combination with polyethylene and nylon.
This is the most important part of any of these bags. If the valve is not of good quality – you can not expect good clothes storage or the long life of the bag itself. Some manufacturers have started to produce valves with double caps for this purpose – but this is not the solution.
If the valve leaks, it is quite certain that over time the vacuum in the bag will loosen – and the vacuum will fail. On the other hand, valves with automatic closing are of the highest quality. Of course, this affects the price of such vacuum bags – but at least you will know that your vacuum bags are truly reliable.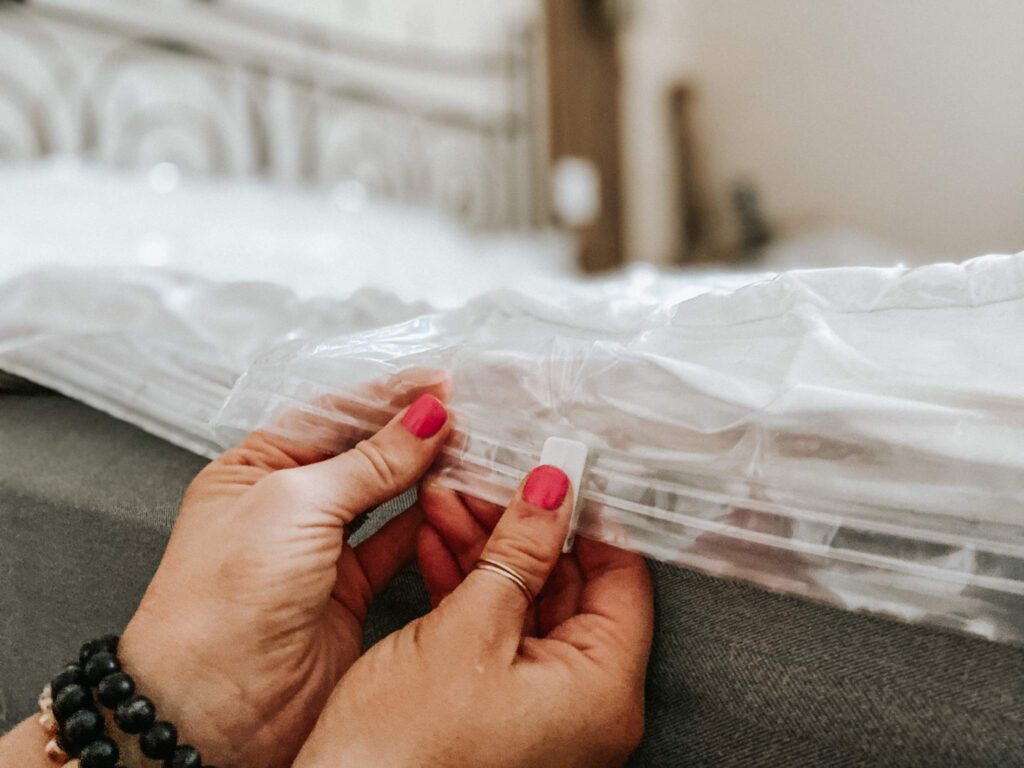 This is also another good indicator of the lifespan of the vacuum bags you intend to buy. Namely, poorly made zippers are a very common problem that you can hardly fix if you have already bought such bags. So pay close attention when buying – and opt for those with extra buckles or a double zipper. Just in case.
The Bottom Line
Vacuum storage bags are a very practical thing to have in the house. It will instantly solve the problem of lack of storage space in the closet, garage, etc. Also, keep in mind that bacteria and mold cannot reach your belongings or survive in an oxygen-free environment.
That is why the use of these vacuum bags is very widespread. However, when choosing, take into account that the lifespan of the bag will depend on some of the mentioned factors – as well as on the way you keep these bags.