When you think of electric guitars, chances are you'll already have several brands in mind. Among the ones that come to mind, Fender would most likely be one of them. Even if you're not really into guitars, you've probably already seen a Fender guitar at least once. After all, its silhouette is somewhat iconic.
While Fender is known to manufacture several different instruments, most of the string instruments, their electric guitars are their most popular instrument. This would make lots of sense for anyone who knows anything about guitars, as the Fender brand hasn't stopped trying to improve its instruments since its establishment in the 1940s. As a result, you now have the Fender electric guitars you know of, with their pristine sounds to the technological innovations that help produce them.
At present, Fender has many different electric guitars in their lineup, each with its own unique features and sounds. So for anyone that's looking to get their first electric guitar or find a new guitar to move on to, the Fender brand will definitely have the guitar for you. One perfect example of a guitar for both the beginner and seasoned player would be the Fender Player Plus Stratocaster.
Why The Stratocaster?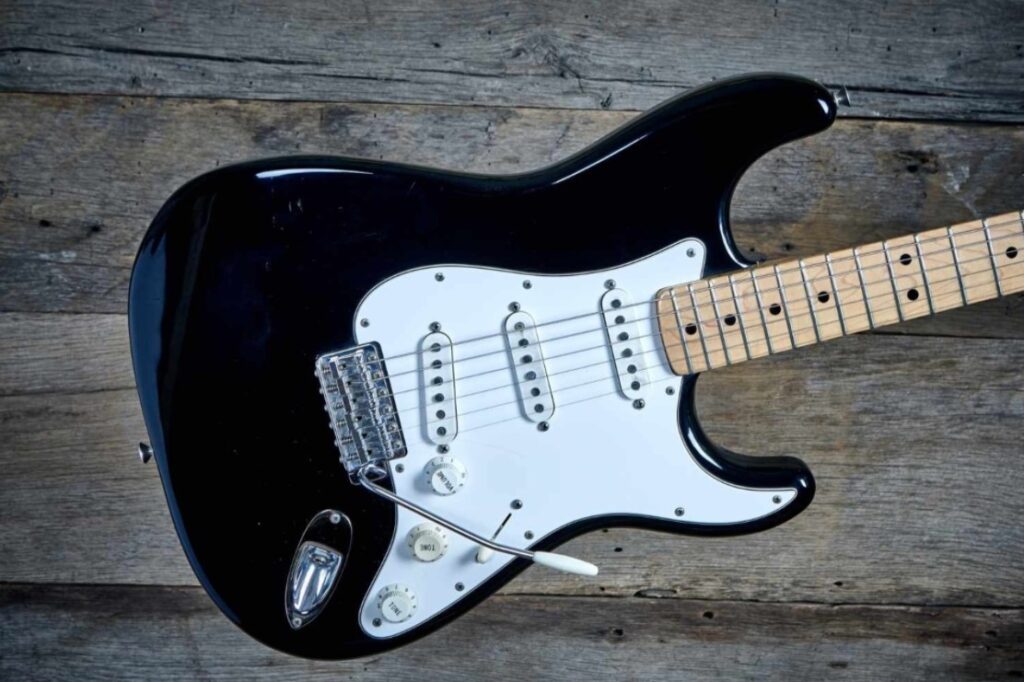 The Stratocaster, also known as the Strat, is Fender's most iconic electric guitar silhouette. In a way, the Strat has been one of the electric guitars instrumental in musical history. From the blues to rock and roll and every genre in between, this guitar has been the instrument of choice of many an artist.
To this day, the Stratocaster is held in high regard by many musicians. Many musicians laud the Strat for the clean and pristine sound it produces. Others love how versatile the guitar is, giving you the option of three pickups and tone knobs to help you find the sound you want. Whatever it is, the Stratocaster is a perfect example of how amazingly engineered an electric guitar can be.
The Fender Stratocaster has been the guitar of choice of many genres and many iconic musical artists. Jimi Hendrix was known to play on a Strat, notably playing it flipped over to allow him to play it left-handed. Eric Clapton is another notable artist known to play Fenders, with Brownie being one of his most well-known Strats. Even George Harisson and John Lennon used Stratocasters to record some of their more notable songs.
The list of prestigious Strat players serves as proof of how amazing the guitar is. With the quality of sound and versatility it can offer, having a Strat is like having an excellent piece of musical engineering in your hands.
The Player Plus Series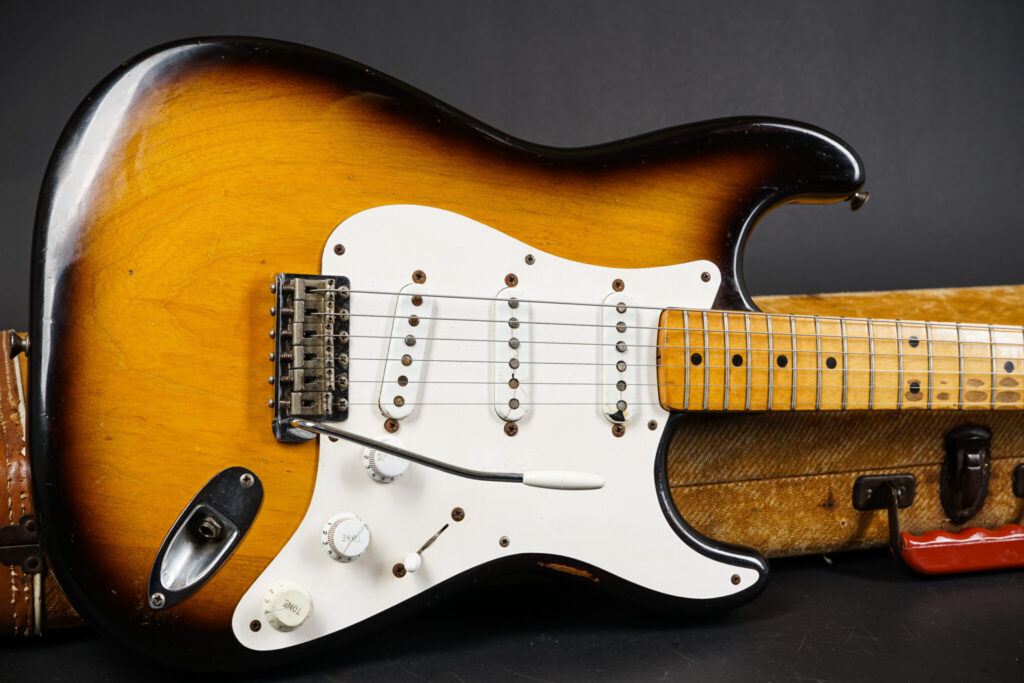 The Fender brand has many guitar lines, each with features to suit the different needs of different players. For example, one of their guitar lines would be the Player Plus Series, which improves upon the Fender Player Series. Hence, the plus.
The Player Plus Series is a line that can help you take your first step into Fender guitars. Of course, this means that these guitars are more reasonably priced. But, despite being more affordable, the Player Plus guitars, such as the Strat, still have that signature Fender engineering put into them.
The guitars in this line are an excellent starting point for beginners as guitars like the Stratocaster can be used for several different genres. This can also be an instrument you can use to explore the different sounds and styles the guitar can produce. Even if you aren't a beginner but want to experience that signature Fender sound, this guitar line is also an excellent place to start!
Fender guitars have made a name for themselves as an excellent instrument to have. After all, with years of continuous research and improvement, it only makes sense that they'd be able to engineer an outstanding electric guitar. The Stratocaster is a perfect example of this, having been used by many musicians in several different genres. A guitar is as iconic as the Strat is well-known because of how extraordinary an instrument it is, offering both versatility and pristine sound.
For anyone looking to get their first electric guitar or someone looking to explore the Fender sound, there is a way to take that first step into Fender guitars. With the Player Plus Series, you can get yourself a Fender for an affordable price. This can make it easier for you to see for yourself what Fender is all about and why it's the brand of choice for many musicians.